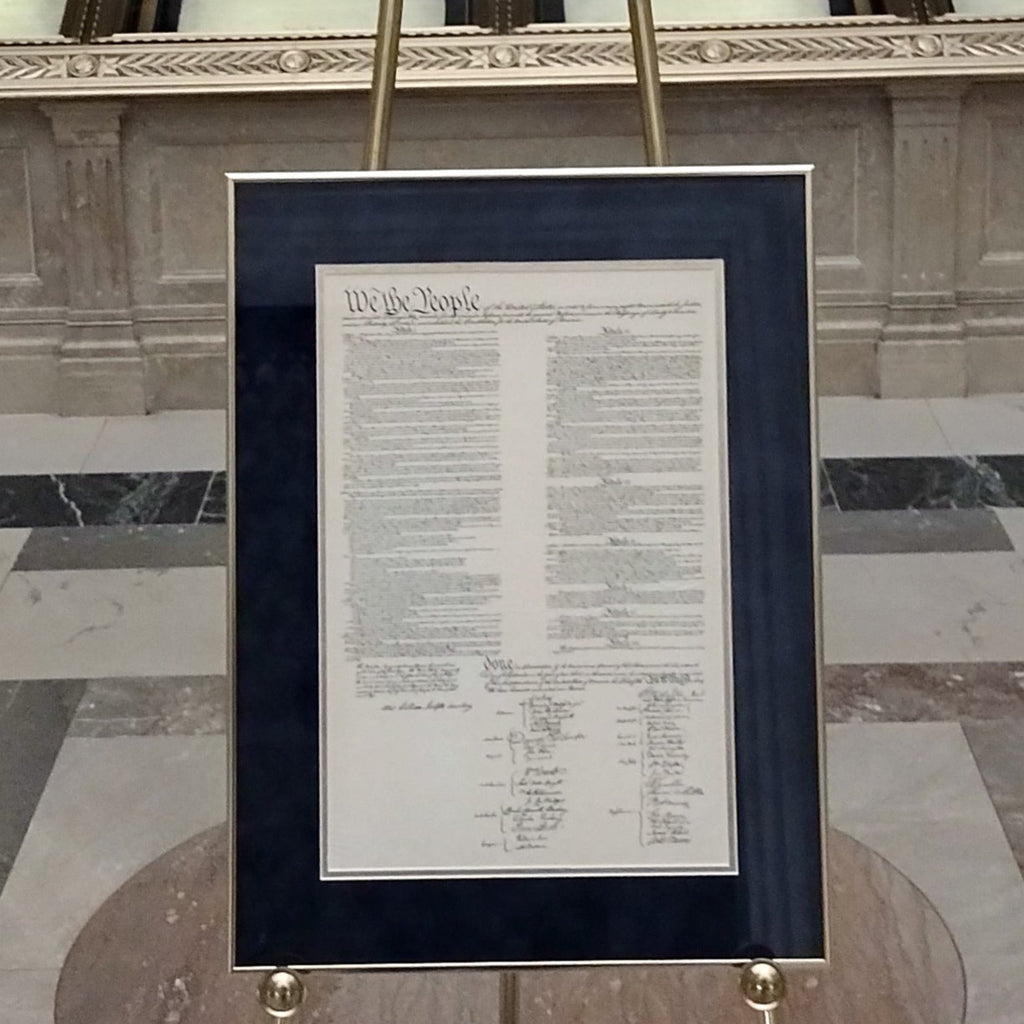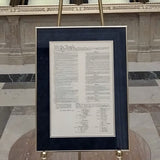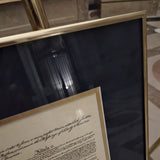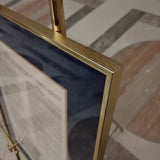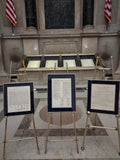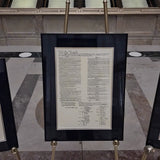 U.S. Constitution in Classic Finish Metal Frame
National Archives Store Exclusive
Professionally custom framed in Arlington, Virginia, U.S.A.
Classic gold finish metal frame
Triple acid-free gold and navy blue suede mat
Sealed and wired, ready to hang
18 X 24 inches overall, with a 3 inch mat
Parchment paper, unique in appearance, with crinkles and aging process characteristics.
UV protective glass
A beautiful addition to the home or office, this custom framed Constitution of the United States is the perfect gift for the lawyer, new American citizen, or lover of our nation's constitutional history. In black, the frame is inspired by American federal style and complements classic and formal settings.

See more from our We The People collection.

The U.S. Constitution is the supreme law of the United States of America. The Constitution originally consisted of seven Articles. The first three Articles embody the doctrine of the separation of powers, whereby the federal government is divided into three branches: the legislature, consisting of the bicameral Congress; the executive, consisting of the President; and the judiciary, consisting of the Supreme Court and other federal courts.

The original Constitution of the United States is on permanent exhibit in the Rotunda at the National Archives Museum.