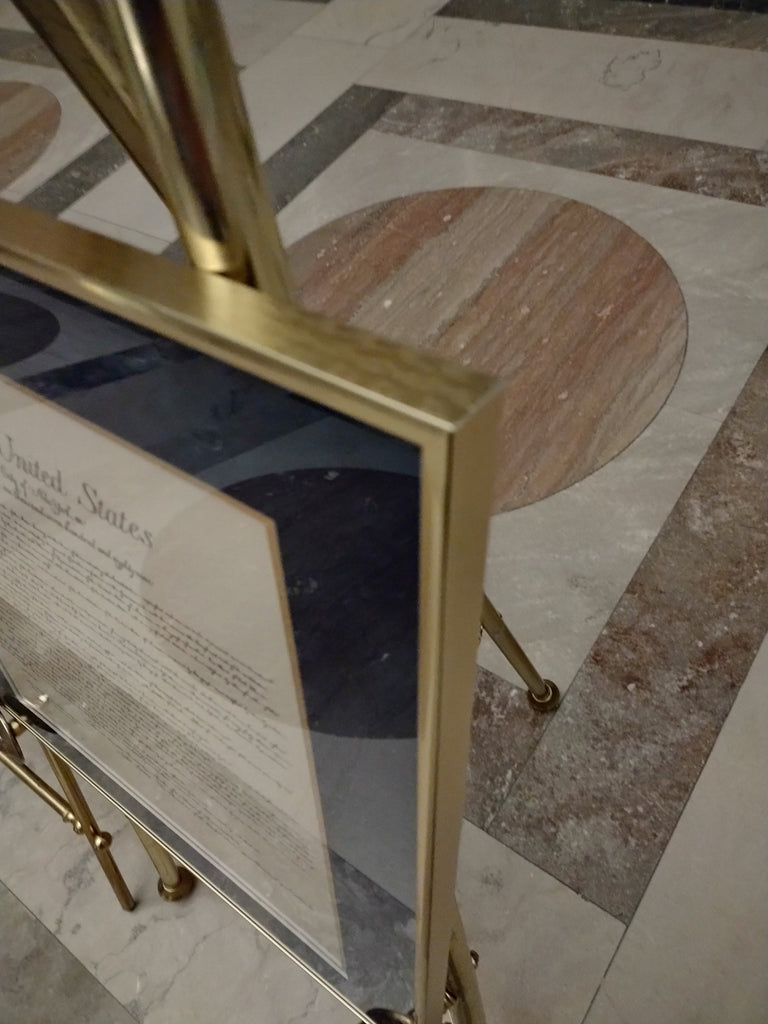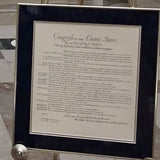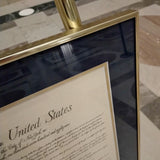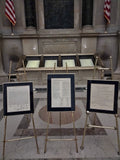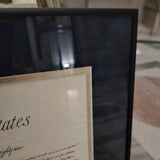 Bill of Rights in Classic Finish Metal Frame
National Archives Store Exclusive
Professionally custom framed in Arlington, Virginia, U.S.A.
Classic gold finish metal frame

Triple acid-free gold and navy blue suede mat
Sealed and wired, ready to hang
20 1/2 X 22 1/2 inches overall, with 3 inch mat
Parchment paper, unique in appearance, with crinkles and aging process characteristics.
UV protective glass
A wonderful gift for the law and history buff in the family, or a stately addition to any home or office, this beautifully custom framed Bill of Rights will take pride of place. In a choice of gold or black, the frame is inspired by American federal style and complements classic and formal settings.

On September 25, 1789, the First Congress of the United States proposed 12 amendments to the Constitution. Ten of the 12 were ratified by three-fourths of the state legislatures on December 15, 1791. The ratified Articles constitute the first 10 amendments of the Constitution or the U.S. Bill of Rights. Over the years, the Constitution was amended 16 more times. In 1992, 203 years after it was proposed, Article 2 of the original Bill of Rights was ratified as the 27th Amendment to the Constitution. There have been numerous suggestions for new amendments since 1992, but none have made it out of Congress.

The original 1789 Joint Resolution of Congress proposing the amendments is on display in the Rotunda at the National Archives Museum.