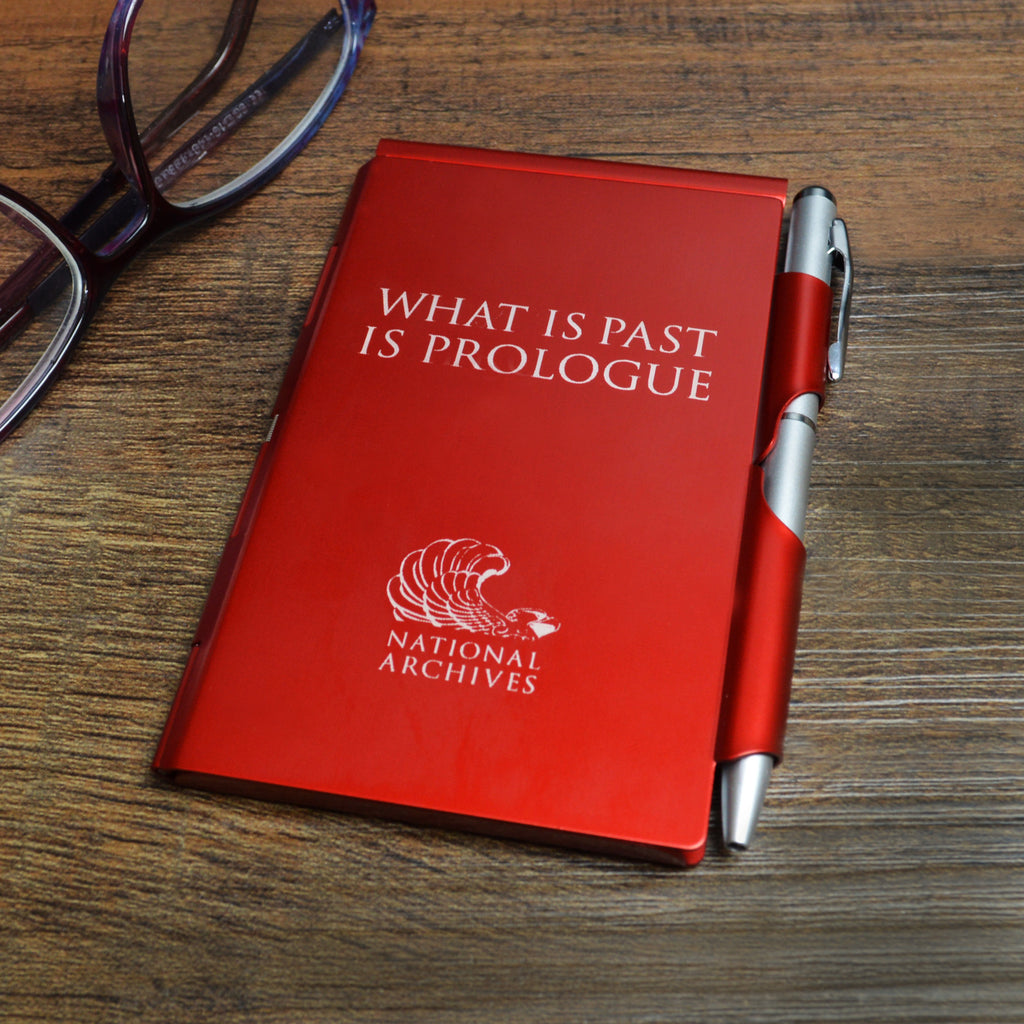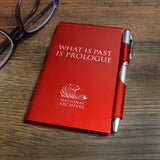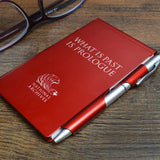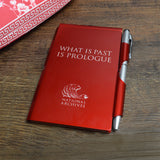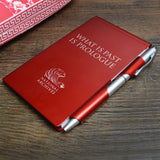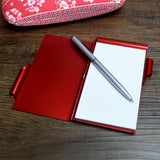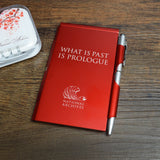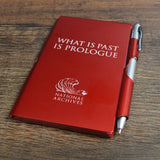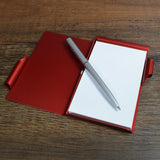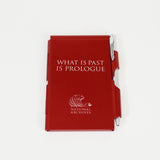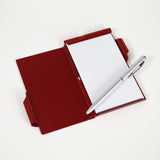 What is Past is Prologue Flip Note with Pen
National Archives Store Exclusive
Metal case
Retractable pen
The Shakespearean quote "What's past is prologue" evokes the idea that history sets the context for the present. At the National Archives Building the quote can be found inscribed on the 1945 Robert Aitken statue Future.

Here the text is printed on our metal flip note case. The flip note comes with a retractable pen which keeps the cover in place so that when the pen is slid up, the case of the cover flips open. Containing a notebook with perforated pages that tear neatly, the pages are protected from ruffling and tearing. The perfect item for purses, backpacks and briefcases, the flip note is right there when you need to jot something quickly.

In 1930, New York Architect John Russell Pope was selected to design the National Archives Building. Pope's neoclassical design included both practical and symbolic aspects of housing the nation's records. He proposed a monumental structure with highly decorative architectural features, giant Corinthian columns, 40-foot bronze doors, and inscriptions representing the building's historical importance. John Russell Pope also designed the National Gallery and the Jefferson Memorial in Washington, D.C.