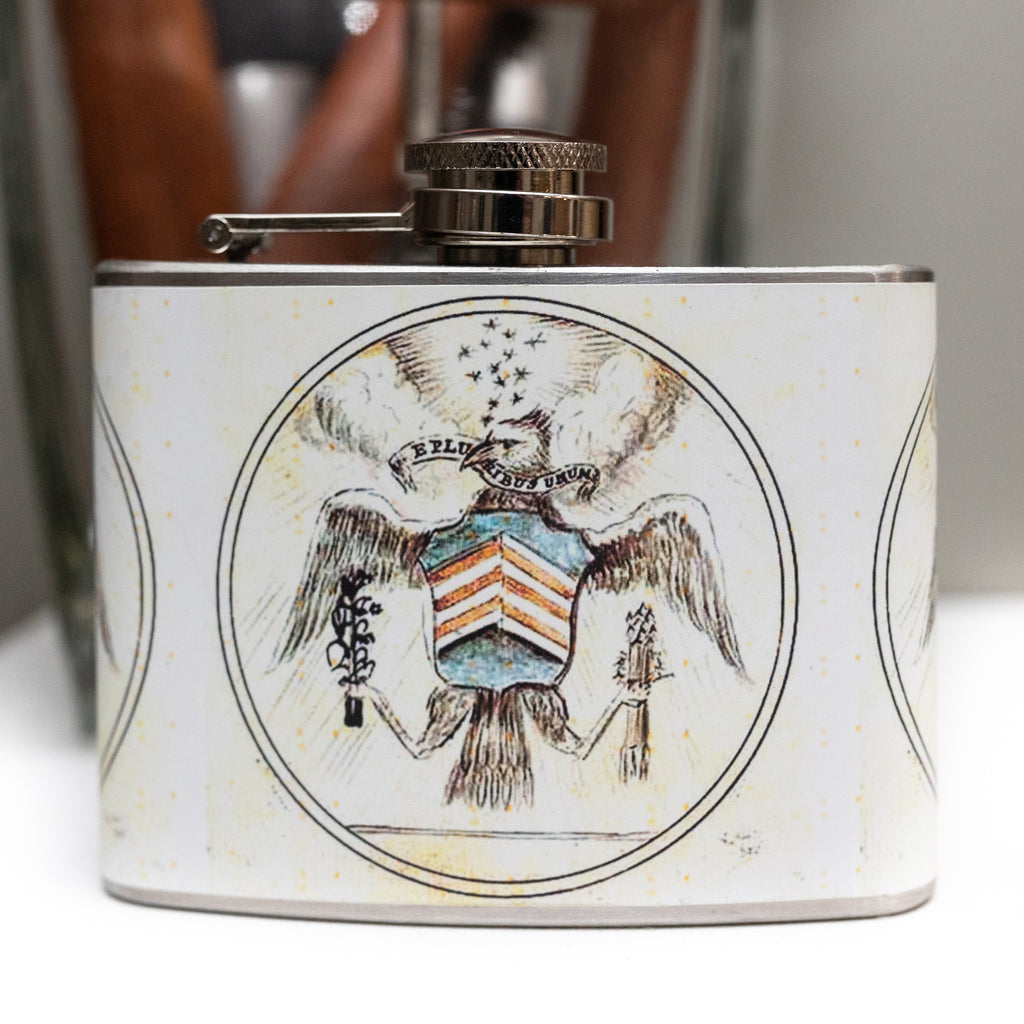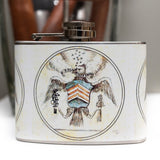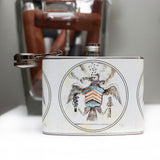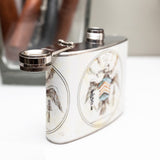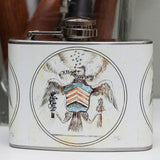 Vintage Seal 4 Oz. Flask
High quality brushed stainless steel flask
Attached screw-down cap and Teflon seals
3 3/4 X 2 3/4 inches
Printed durable water resistant vinyl flask covers
Hand washable
Individually leak tested for quality assurance
Gift boxed and ready to wrap
Thanks to the 21st Amendment that repealed the 18th Amendment on December 5, 1933, there is now no need for a subdued camouflaged flask. You can celebrate your freedom to enjoy a little swill out of this vintage seal flask.

The hip flask began to appear in its present form in the 18th century. Up until the Civil War, flasks were usually molded with uniquely American motifs, including the faces of favored presidents, eagles, flags, and sometimes political slogans.

Originally, flasks were mostly made out of glass, but upon noticing a suspicious bulge in someone's pocket, police officers indulged in "hip-hitting" with their nightsticks to break the flasks. A metal flask provided a little more concealment security.