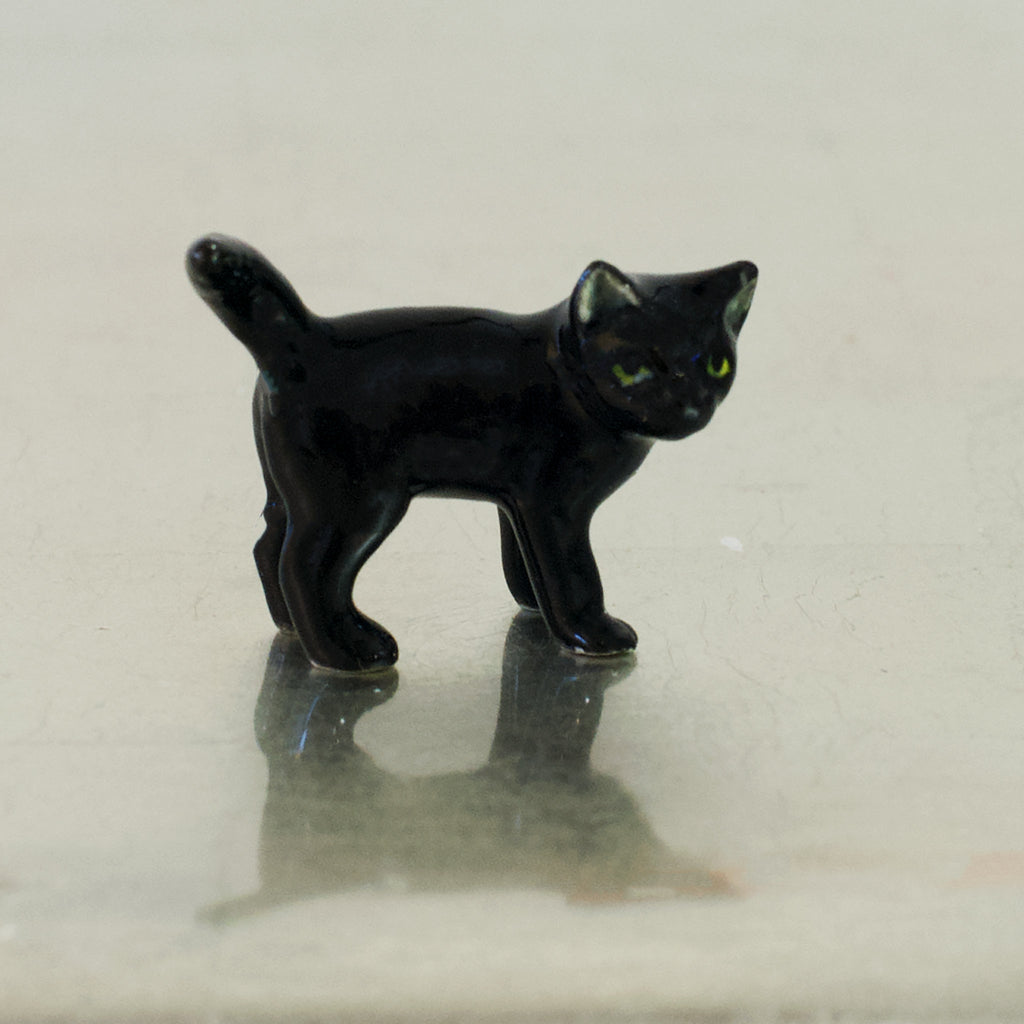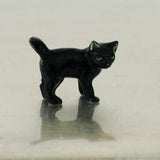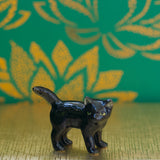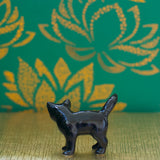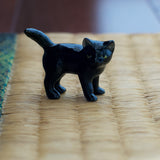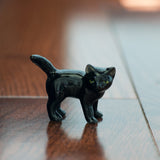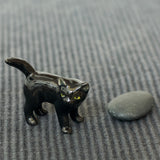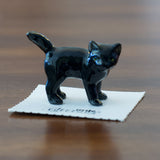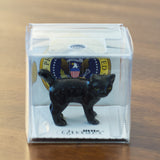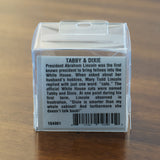 Presidential Pet Figurine: Tabby (and Dixie)
Porcelain
Approximately 1 ½ X 1 inch
Hand crafted and hand painted
Not recommended for children under 3 years.
Tabby and Dixie are the first cats believed to have lived at the White House. Secretary of State William Seward gifted them to President Abraham Lincoln, who enjoyed the company of cats. First Lady Mary Todd Lincoln was said to have remarked when asked about the President's hobbies, "Cats."

Hand crafted and hand painted, this lovely miniature figurine version of a little cat captures the pet's fine details. It makes the perfect gift and is a delightful addition to any collection.

The White House has been the home not just to the Presidents and the First Families, but also to all their family pets. Presidential pets have included barnyard animals, exotic birds, bears, alligators, domesticated cats, and many, many dogs. From FDR's Fala and the Bushes' Barney to the Obamas' Bo and Sunny, some of these pets have themselves become household names across America.