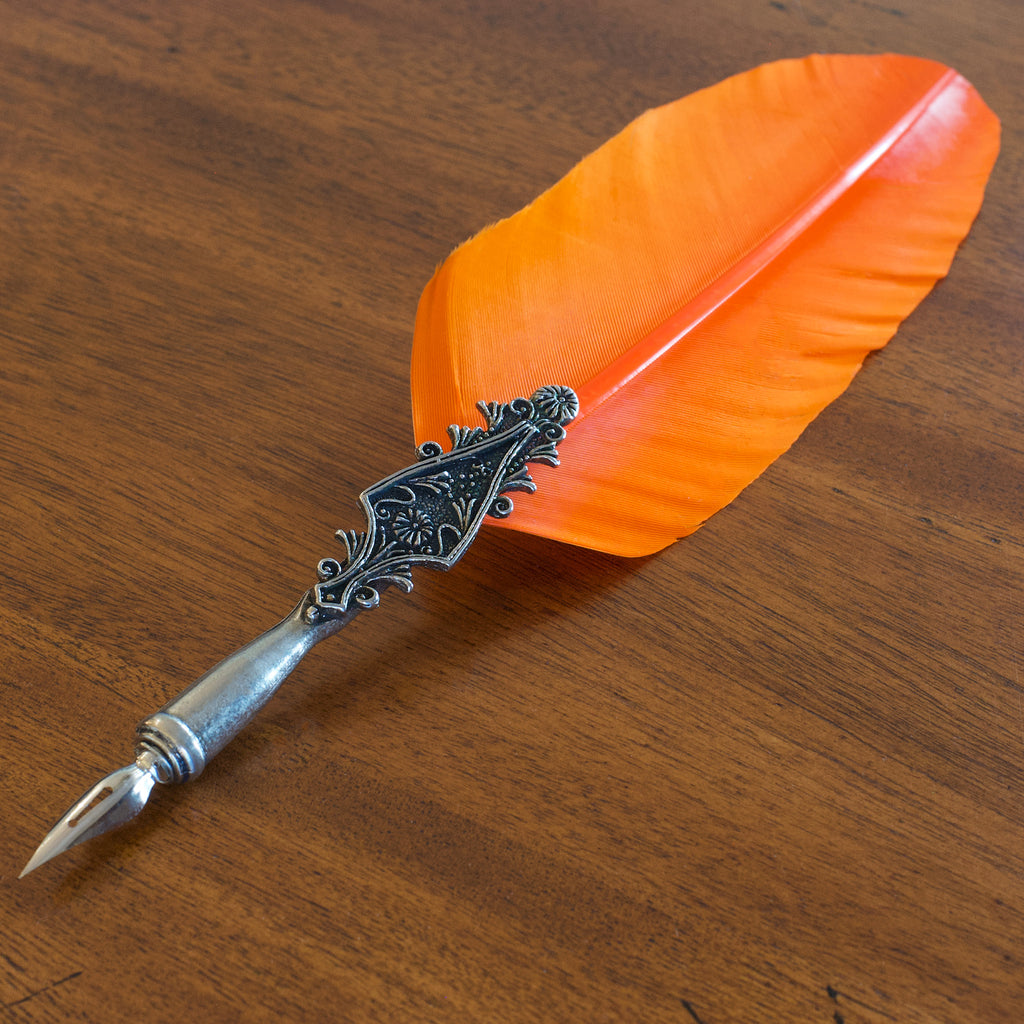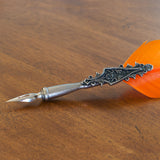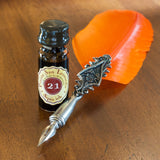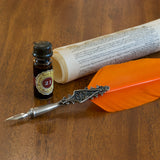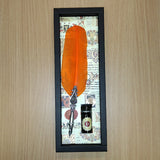 Orange Feather Pen
Metal nib
Sepia ink
Approximately 10 inches from nib to tip
Gift packaging
For ages 8 and up
Imported from Italy
An attractive gift, this orange feather pen with its intricate and ornate decorative metal tip is a stunning piece for home or office. Great for practicing calligraphy and penmanship, it is a delightful reminder of the skill involved in fine handwriting and the importance of keeping traditions alive. With brown ink that evokes the sepia tone of old photographs, this pen is distinctive and hard to resist.

In the time of George Washington and the Founding Fathers, superior penmanship was a sign of class and prestige. It was considered an essential skill for those pursuing law, business, or other professional endeavors. The finer the handwriting, the more refined the man, and the more likely he was in a position of authority and influence. Women were rarely taught how to write, and those who were were not educated to the same degree as men.

Today the Calligraphy Office creates invitations, menus, and programs for events hosted by the White House. These materials are produced by the White House in large quantities and samples of these are part of Presidential holdings in the National Archives.