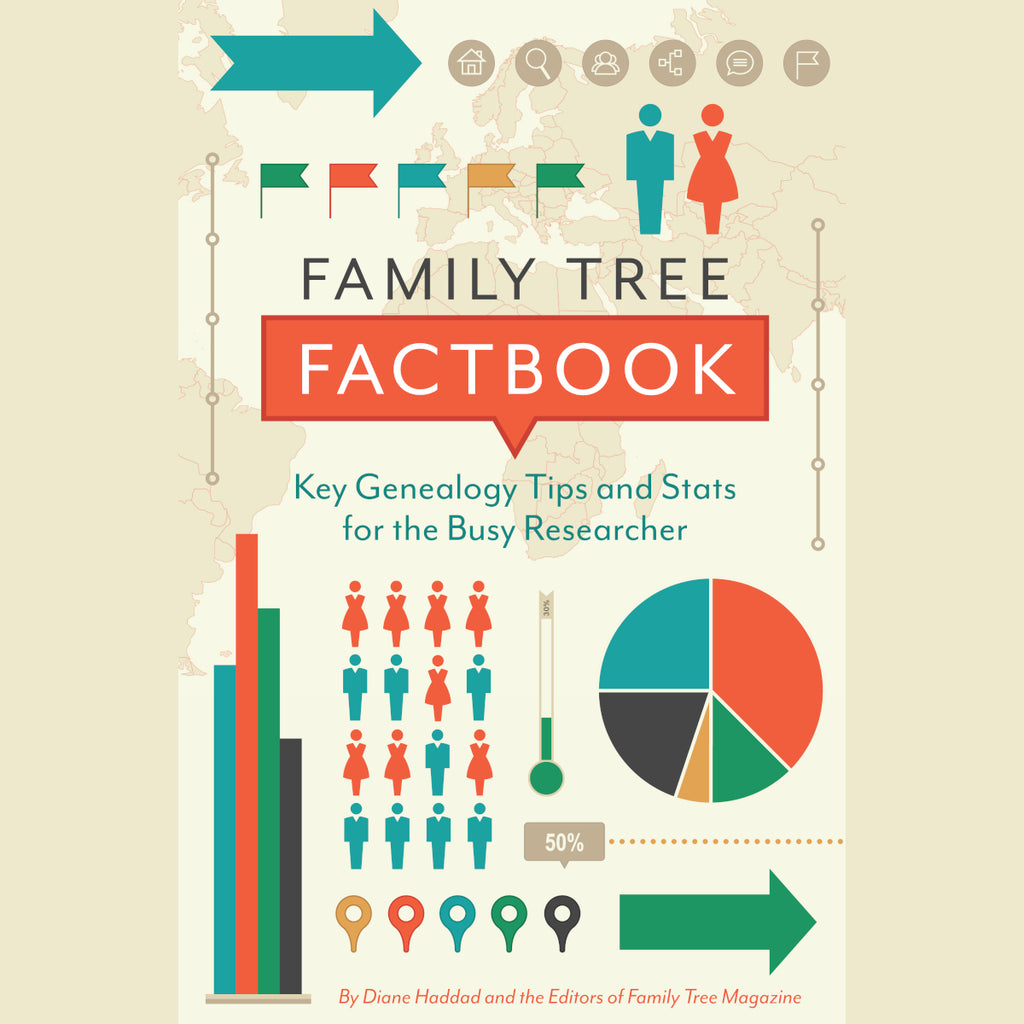 Family Tree Factbook
By Diane Haddad and Family Tree editors
Paperback: 224 pages
The answers to all your genealogy questions in one place! This convenient, time-saving collection of genealogy hacks gathers the best resources, tips, lists, and need-to-know facts from the experts at Family Tree Magazine. Inside you'll find fast facts about a variety of family history topics, such as important dates in US history, different kinds of DNA tests, and how to use the best genealogy websites. Also;

• Key genealogy lists and statistics: common genealogy abbreviations and acronyms, a glossary of genetic genealogy terms, genealogy pitfalls to avoid, and more
• Strategies for tracking your ancestors in important documents (including census records, passenger lists, and military records) and performing important genealogical tasks (such as searching Ancestry.com)


The National Archives Catalog contains many descriptions of records that are of interest to genealogists and family historians, including applications for enrollment in Native American tribes, court records, fugitive slave cases, land records, military personnel records, naturalization records, and federal employees.

Census records can also provide the building blocks for ancestry and family tree research. The first Federal Population Census was taken in 1790 and has been taken every ten years since.

Vital records most commonly refer to records such as birth and death certificates, marriage licenses and divorce decrees, wills, and the like. These records are created by local authorities, and with possible exceptions for events overseas, in the military, or in the District of Columbia.