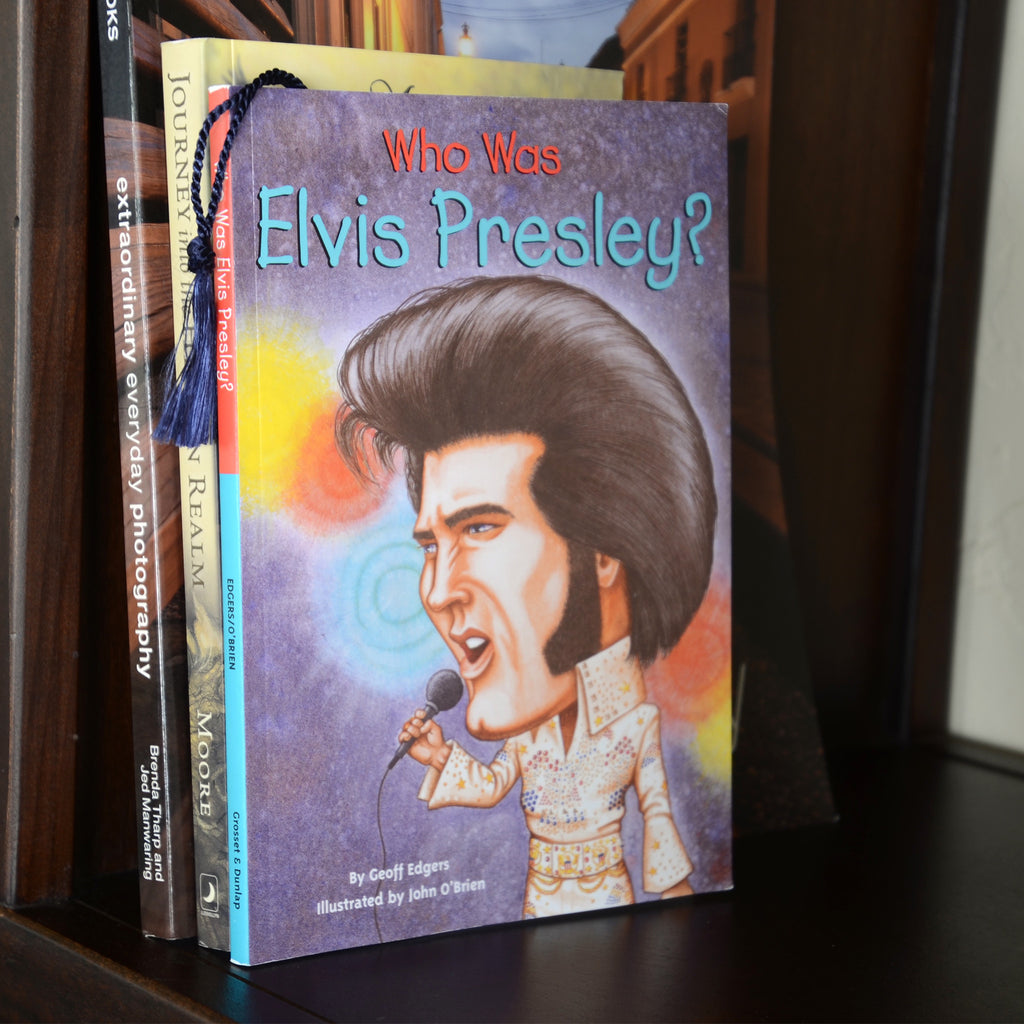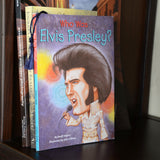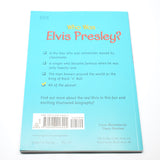 Who Was Elvis Presley?
By Geoff Edgers
Illustrated by John O'Brien and Nancy Harrison
Paperback: 112 pages
Ages: 8-12
Grades: 3-7
Put on your blue suede shoes and get ready for another addition to the Who Was? series! The King could not have come from humbler origins: Born in Tupelo, Mississippi, during the Great Depression, he grew up with the blues music of the rural South, the gospel music of local churches, and the country-western classics. But he forged a sound all his own and a look that was all his own, too. With curled lip, swiveling hips, and greased pompadour, Elvis changed popular music forever, ushering in the age of rock and roll. Geoff Edgers' fascinating biography of this icon of American pop culture includes black-and-white illustrations on nearly every spread.

On December 21, 1970, Elvis Presley arrived at the White House to meet President Nixon. Elvis was determined to receive from the President a federal narcotics badge. On his flight from Los Angeles to Washington, Elvis wrote a letter to the President in which Elvis stated, "The drug culture, the hippie elements, the SDS, Black Panthers, etc., do not consider me as their enemy or as they call it the establishment. I call it America and I love it. Sir, I can and will be of any service that I can to help the country out. I have no concern or motives other than helping the country out. So I wish not to be given a title or an appointed position. I can and will do more good if I were made a Federal Agent at Large and I will help out by doing it my way through my communications with people of all ages." During the meeting, President Nixon made it possible for Elvis to receive his very own Narcotics Bureau badge.

Elvis' letter and the famous photographs of the meeting, photographed by White House photographer Ollie Atkins, are in the holdings of the National Archives at the Nixon Presidential Library and Museum.