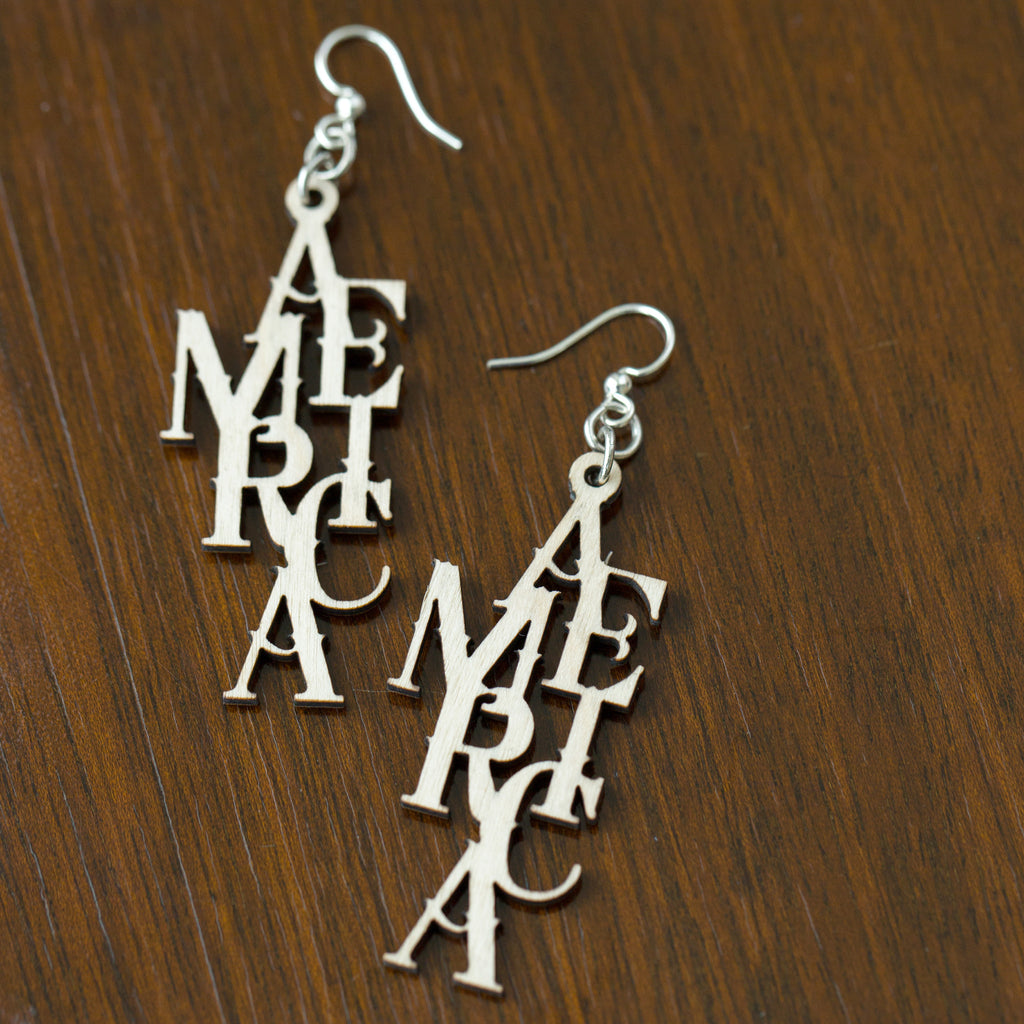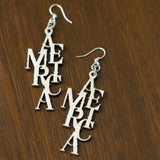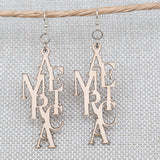 Earrings America
Made in U.S.A.
Made from sustainably sourced wood 
Laser-cut 
Stained with water-based dye
Ear wires are silver-finished 304L stainless steel, hypoallergenic
These laser-cut wood America earrings are perfect for the Fourth of July or any occasion when you want to playfully show your patriotism.

The official name of the country was established on November 15, 1777, when the Second Continental Congress adopted the Articles of Confederation, the first of which says, "The Stile of this Confederacy shall be 'The United States of America.'"

Based in San Diego, California, Green Tree jewelry is made in the U.S.A. from sustainably harvested trees. Earrings are lightweight and ideal for daily wear.