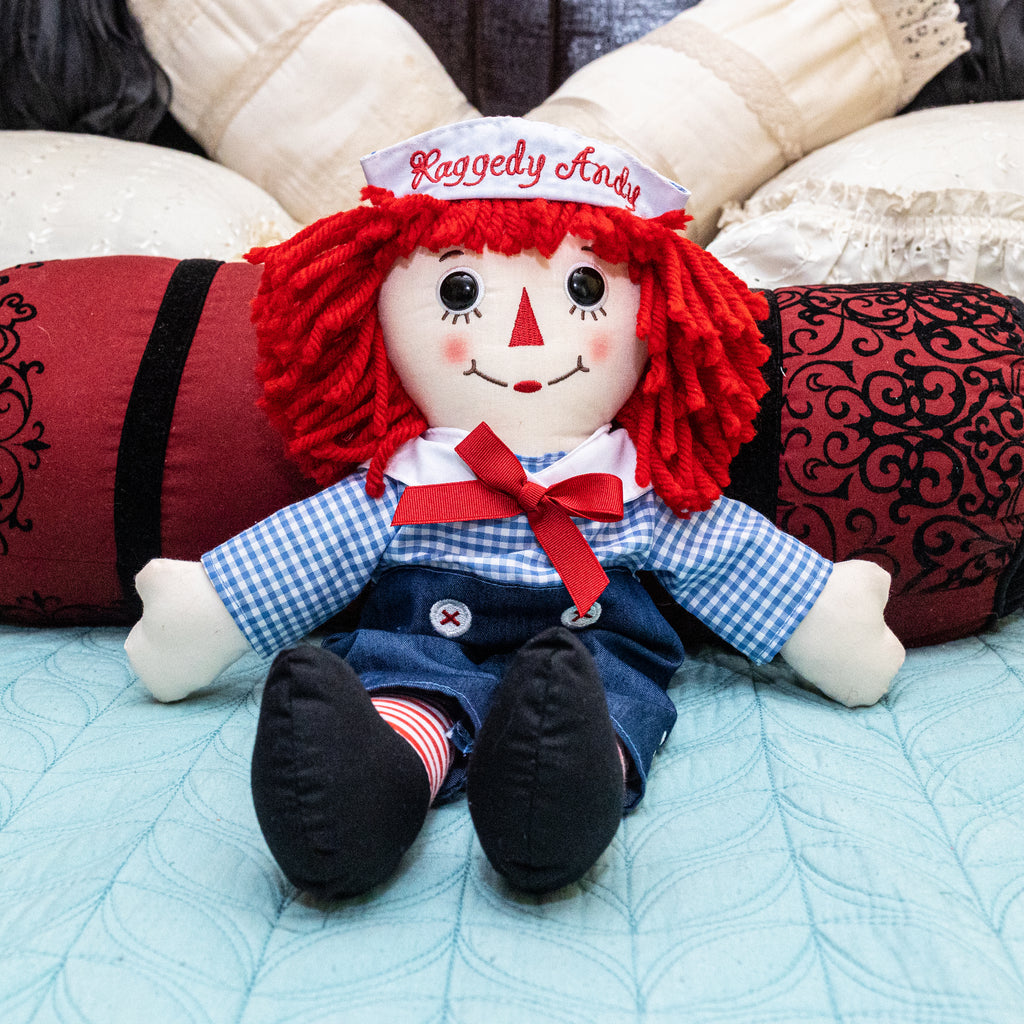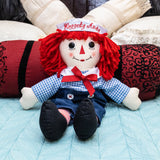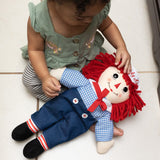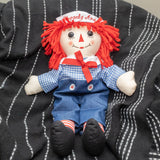 Talking Raggedy Andy Doll
16 inches tall
Unique costume
Red yarn hair and a happy face
Dressed in his signature gingham and denim outfit, Raggedy Andy says, "I love you!" when you hug his heart. This lovable, collectible piece replicates the details of traditional Raggedy Ann and Andy dolls, down to his yarn hair and cute face. He makes a sweet gift.

John B. Gruelle, also known as Johnny Gruelle, was the author and artist who developed the characters of Raggedy Ann, Raggedy Andy and others associated with them. He acquired design patent number 47789 for the original Raggedy Ann doll on September 7, 1915.

Several documents in the National Archives are related to Raggedy Ann in the File Unit: John B. Gruelle vs. Molly-'Es Doll Outfitters, Inc., et al., 1935-1938 Series: Equity Case Files, 1843-1938.