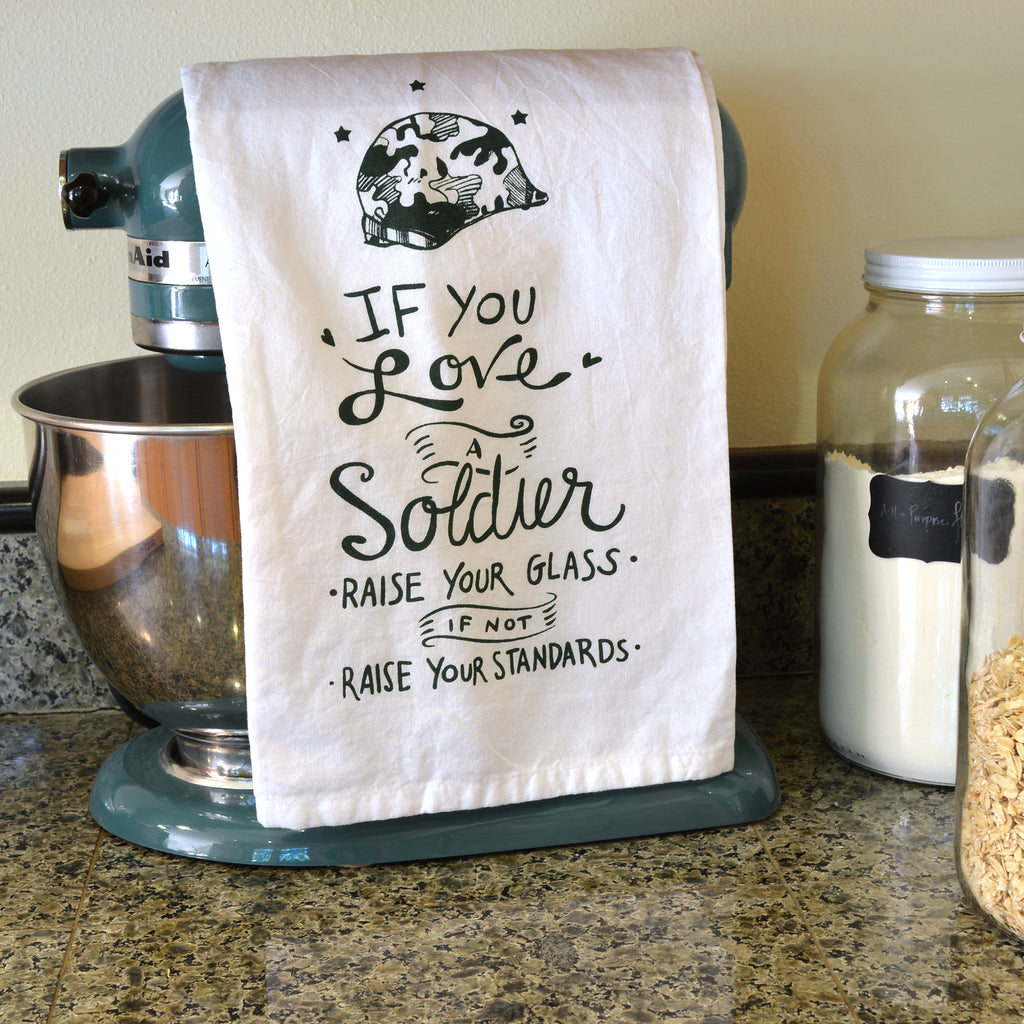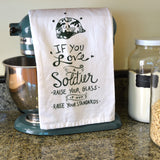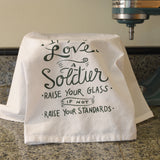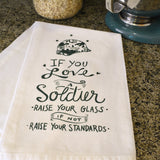 Soldier Tea Towel
28 X 28 inches
100% cotton
Machine wash with like colors, gentle cycle, do not bleach, line dry
"March along, sing our song, with the Army of the free, count the brave, count the true, who have fought to victory!" Show your pride and support for the soldier in your life with this fun cotton tea towel and bring some fun to drying the dishes!

The traditional seal used during and since the Revolution was re-designated the Seal of the Department of the Army by the National Security Act of 1947. The Army seal is authorized by Section 3011, Title 10, United States Code. The date "MDCCLXXVIII" and the designation "War Office" are indicative of the origin of the seal. The date (1778) refers to the year of its adoption. The term "War Office," used during the Revolution and for many years afterward, was associated with the Headquarters of the Army.

Approved insignia designs and seals are held in trust by the National Archives in the Military holdings.