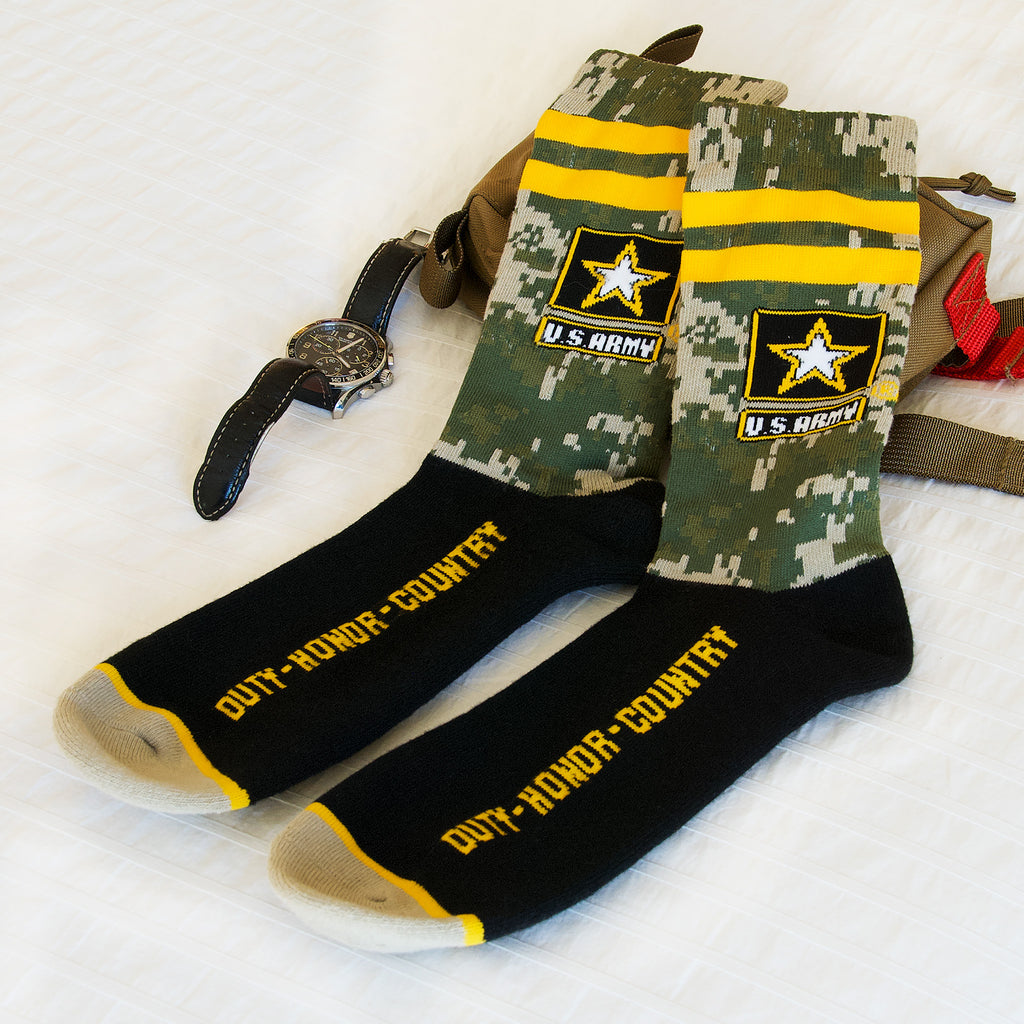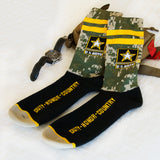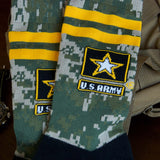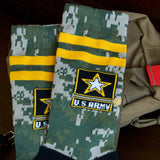 U.S. Army Crew Socks
Toe seam
Fits mens sizes 6-13
79% cotton, 22% polyester, 3% spandex
Machine wash cold, do not bleach, tumble dry low
To the U.S. Army, honor is the value that epitomizes all others. Honor is a matter of carrying out, acting, and living the values of respect, duty, loyalty, selfless service, integrity and personal courage in everything you do. When you pull on these U.S. Army socks, be inspired of duty, honor and country.

The traditional seal used during and since the Revolution was re-designated the Seal of the Department of the Army by the National Security Act of 1947. The Army seal is authorized by Section 3011, Title 10, United States Code. The date "MDCCLXXVIII" and the designation "War Office" are indicative of the origin of the seal. The date (1778) refers to the year of its adoption. The term "War Office," used during the Revolution and for many years afterward, was associated with the Headquarters of the Army.

Approved insignia designs and seals are held in trust by the National Archives in the Military holdings.