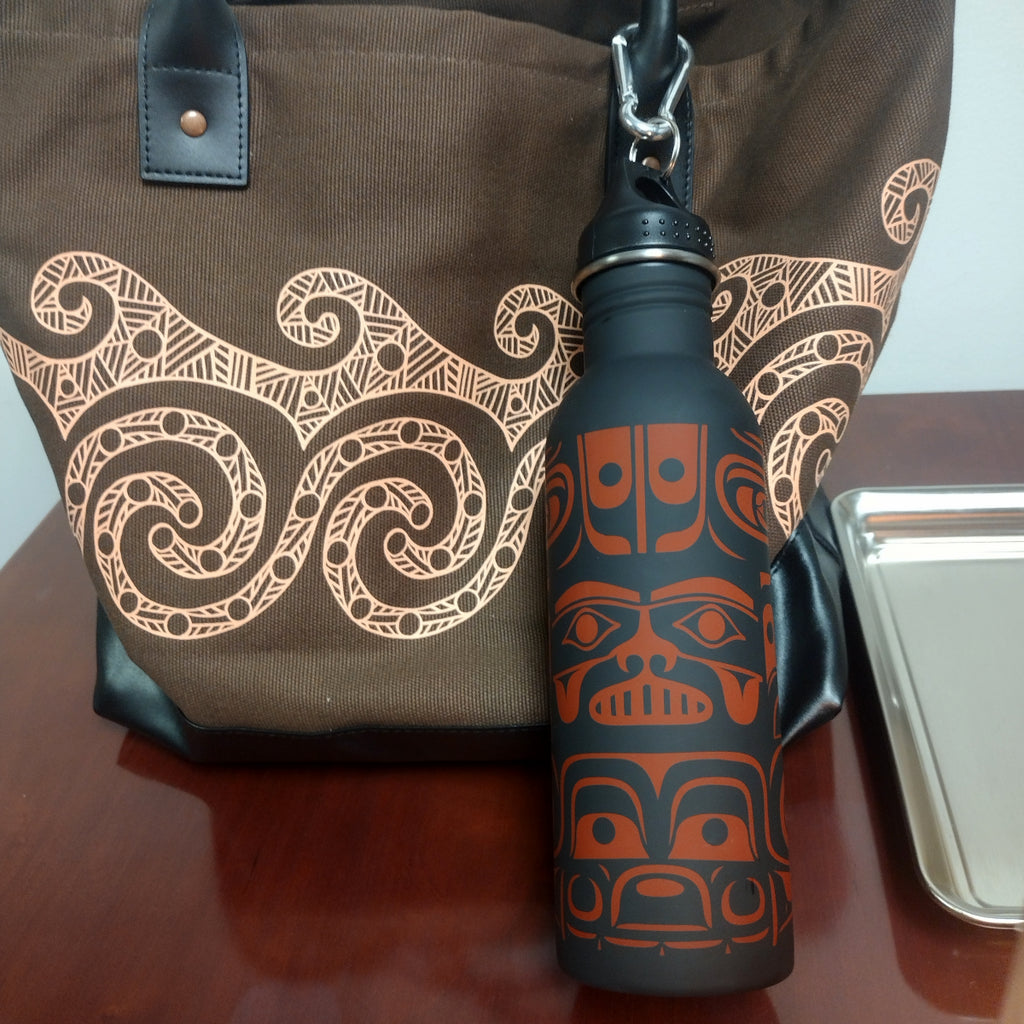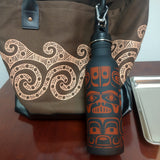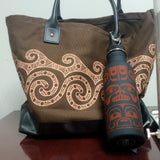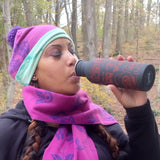 Chilkat Whale Water Bottle
25 oz. stainless steel
Do not use bleach
Do not microwave
Handwash with warm water
Design by 'Namgis First Nation artist Ryan Cranmer from Vancouver Island, B.C., Canada
This stainless steel water bottle is decorated with Chilkat Whale artwork designed by Ryan Cranmer. With matte coating exterior and a carabiner attached to the twist off lid, its 25 ounces make it a handy size for bringing along to help you stay hydrated.

From 1774 until about 1832, treaties between individual sovereign American Indian nations and the United States were negotiated to establish borders and prescribe conditions of behavior between the parties.

The form of these agreements was nearly identical to the Treaty of Paris, which ended the Revolutionary War between the U.S. and Great Britain. The negotiations resulted in a mutually signed pact that had to be approved by the U.S. Congress. Nontribal citizens were required to have a passport to cross sovereign Indian lands.

From 1832 until 1871, American Indian nations were considered domestic, dependent tribes. In 1871, the House of Representatives ceased to recognize individual tribes within the U.S. as independent nations with which the U.S. could contract by treaty. This ended the nearly 100-year-old practice of treaty-making between the U.S. and American Indian tribes.

The online exhibit "Rights of Native Americans" includes a visual timeline of the history of American Indian treaties and Native American activism to defend tribal sovereignty.