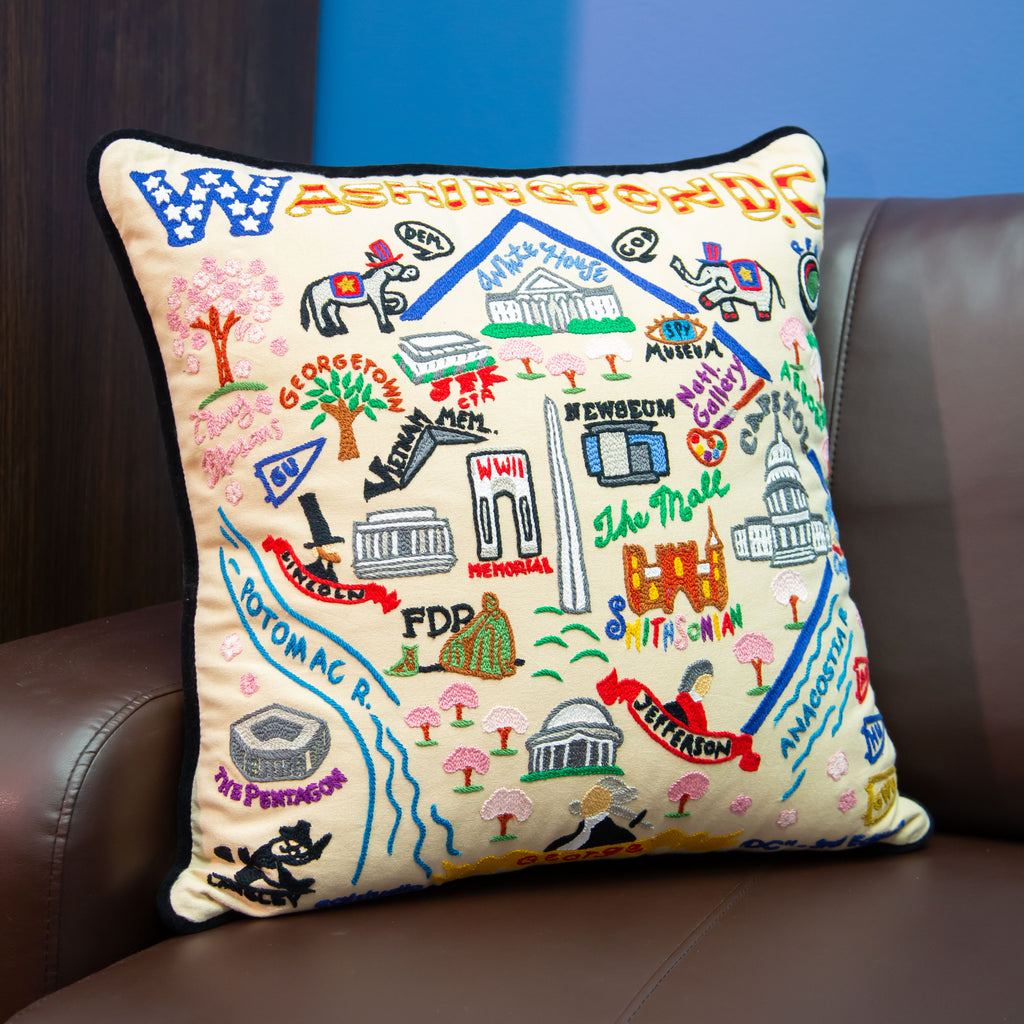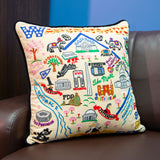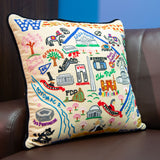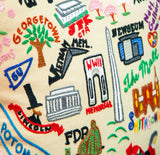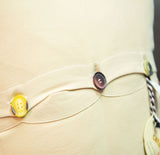 Washington, D.C. Square Pillow
Hand embroidered
21 X 21 inches
100% organic cotton
Includes polyester-filled insert
Button closure
Dry clean only
A delightful souvenir of Washington, D.C., this hand embroidered pillow is bursting with vibrant color. Depicting the famous sights of our nation's capital, it faithfully renders all the must-sees within the borders of the diamond shape of the District of Columbia. With black velvet piping, this is a striking piece of home decor.

Have you ever wondered why so many landmarks in Washington, D.C., look like Greek and Roman temples? When forming the country, the Founders looked to Greco-Roman principles of justice, rule of law, process, and liberty as successful models of government.

The National Archives preserves and protects some 28,000 plans of public buildings across the United States.