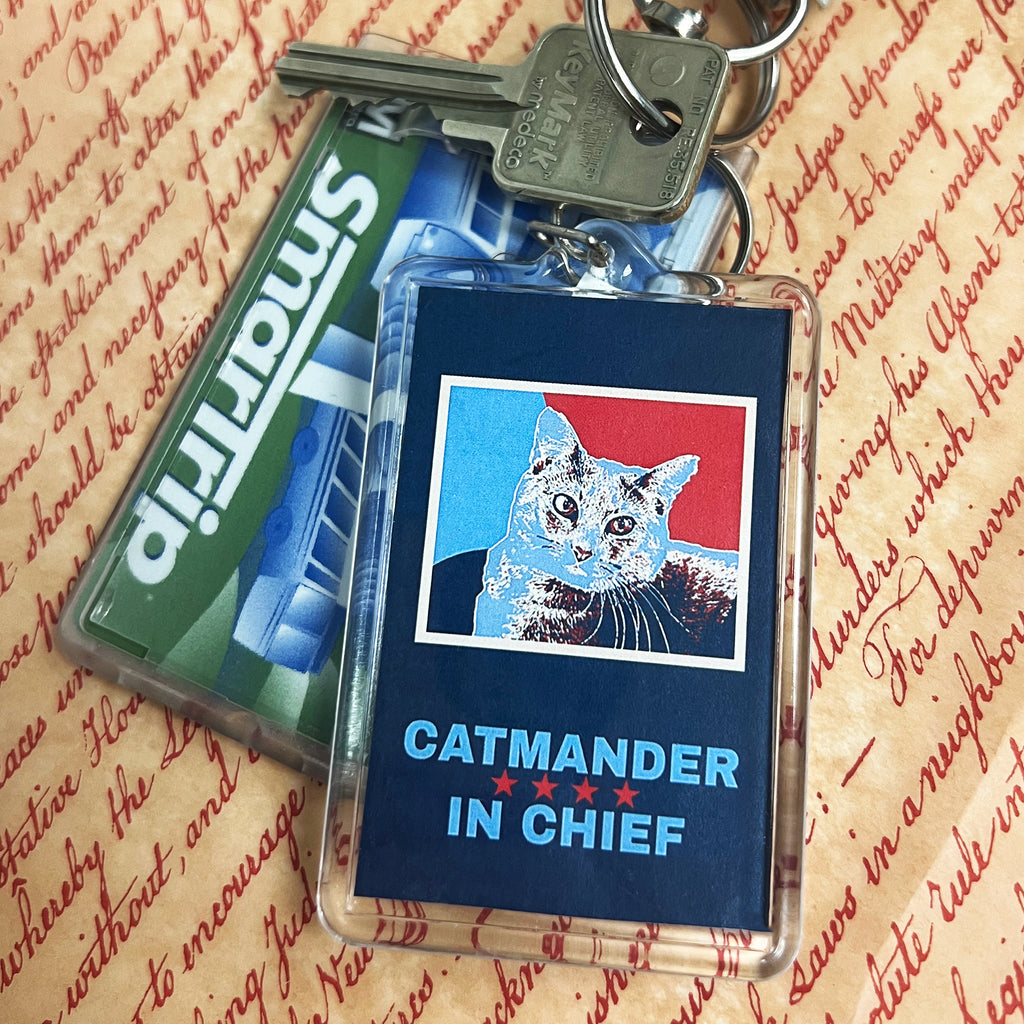 Catmander in Chief Keychain
National Archives Store Exclusive
Made in the U.S.A.
The Willow keychain  is here! We are like kitties with the zoomies as we present our selection of pieces celebrating America's Top Cat.

We've been pulling strings and climbing the drapes to make this available for cat lovers everywhere. One of the White House's cutest occupants, Willow reminds us of the special place that pets hold in our hearts. A cute souvenir of Washington D.C., this key chain is a fun item to add to your cart.

The White House has been the home not just to the Presidents and First Families, but also to all their family pets. Presidential pets have included barnyard animals, exotic birds, bears, alligators, and domesticated cats and many, many dogs! From FDR's Fala and the Bushes' Barney to the Obamas' Bo and Sunny and the Bidens' Willow, Champ and Major, some of these pets have themselves become household names across America.