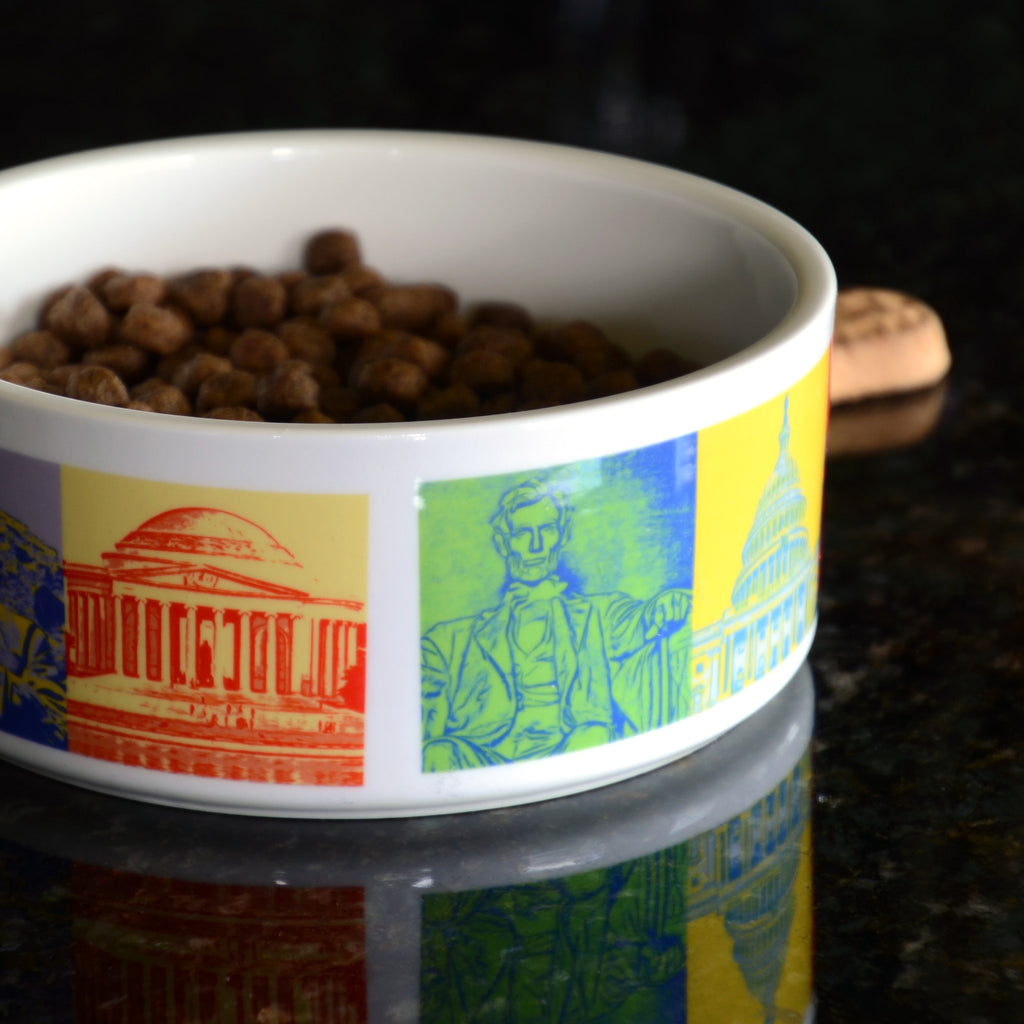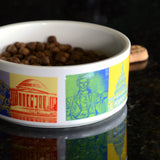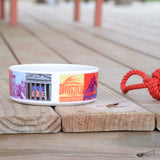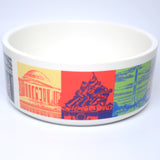 Capital Landmarks Art Dog Bowls
National Archives Store Exclusive
Porcelain
6- and 7-inch diameters
Decorated in the U.S.A.
Harry Truman famously said, "If you want a friend in Washington, get a dog." We think this bowl is a great gift for your best friend.

Decked out in our exclusive pop art-inspired Capital Landmarks design, these porcelain dog bowls are perfect for your pooch to dine and drink in colorful stately splendor. 

The White House has been the home not just to the Presidents and the First Families, but also to all their family pets. Presidential pets have included barnyard animals, exotic birds, bears, alligators, domesticated cats, and many, many dogs.