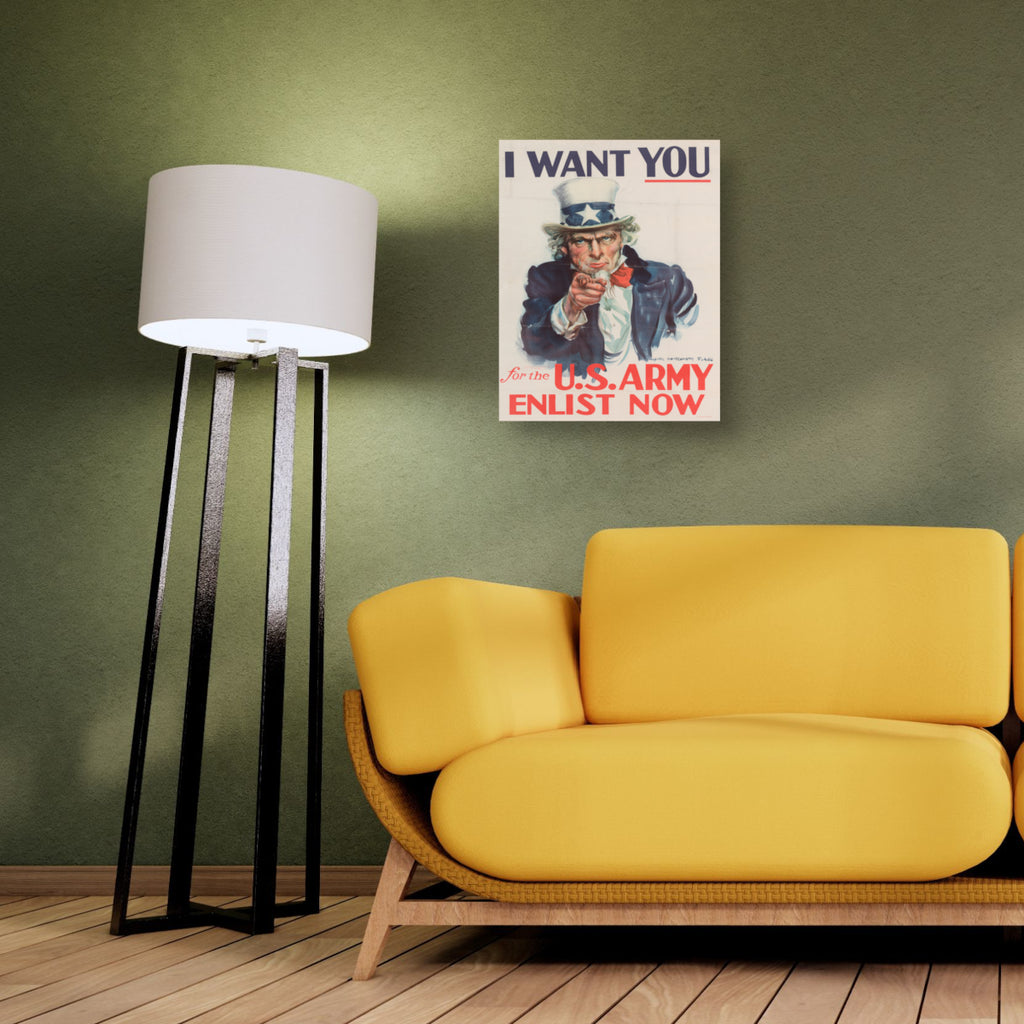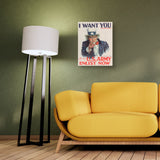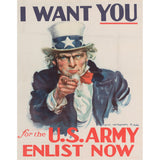 I Want You - Uncle Sam Canvas Print
National Archives Store Exclusive
11 X 14 inches
Artist James Montgomery Flagg (1877-1960)
This World War I poster was created in 1917 shortly after the United States entered the war. Before he created this poster, artist James Montgomery Flagg was responsible for reinterpreting the image of Uncle Sam, who previously had been portrayed as a sedentary old man. Flagg reimagined Uncle Sam as active and authoritative. Intended to encourage young men to enlist in the Army, the poster is the best known of some 46 works that Flagg created to support the war effort. Flagg called this image "the most famous poster in the world."

Our canvas print, scaled-down version of the artwork makes a great piece for home or office.

During World War I, many branches of the federal government used posters to urge Americans to support the war effort. In a time without radio, TV, or the Internet, posters were an inexpensive way to deliver powerful messages to millions of people. The government hired well-known artists to create designs that unified the American people. Posters continued to be published during World War II, and new posters are still in production. The National Archives holds close to 20,000 posters produced by military and civilian agencies.