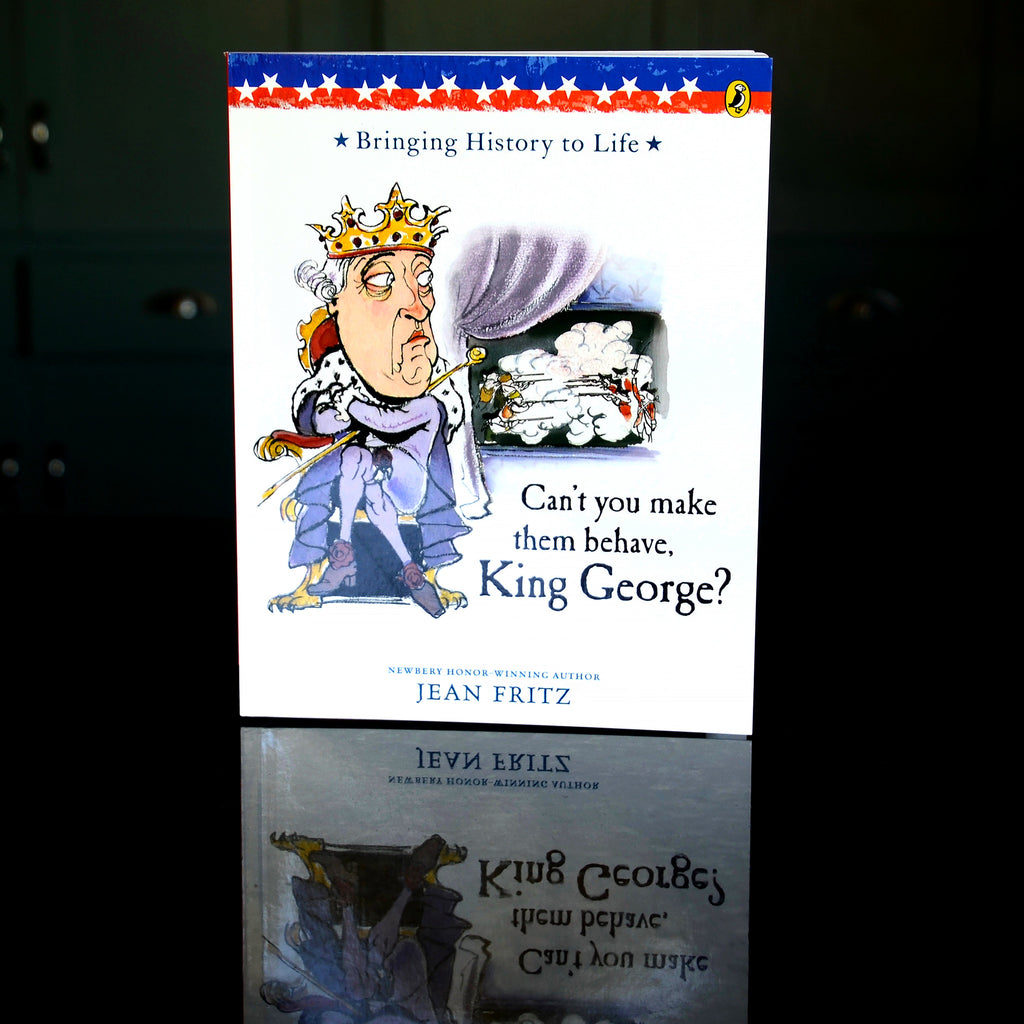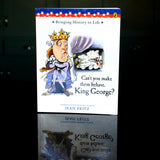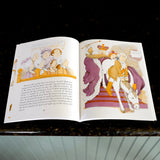 Can't You Make Them Behave, King George?
By Jean Fritz
Illustrated by Margot Tomes
Paperback: 48 pages
Ages: 7-9
Grades: 2-4
This entertaining volume sheds light on the life of England's King George III. It begins when he was a bashful boy who blushed easily, goes on to his early days as king, and finally examines his role in the American Revolution--when Americans ceased to think of him as good King George. Fascinating history made accessible for young readers.