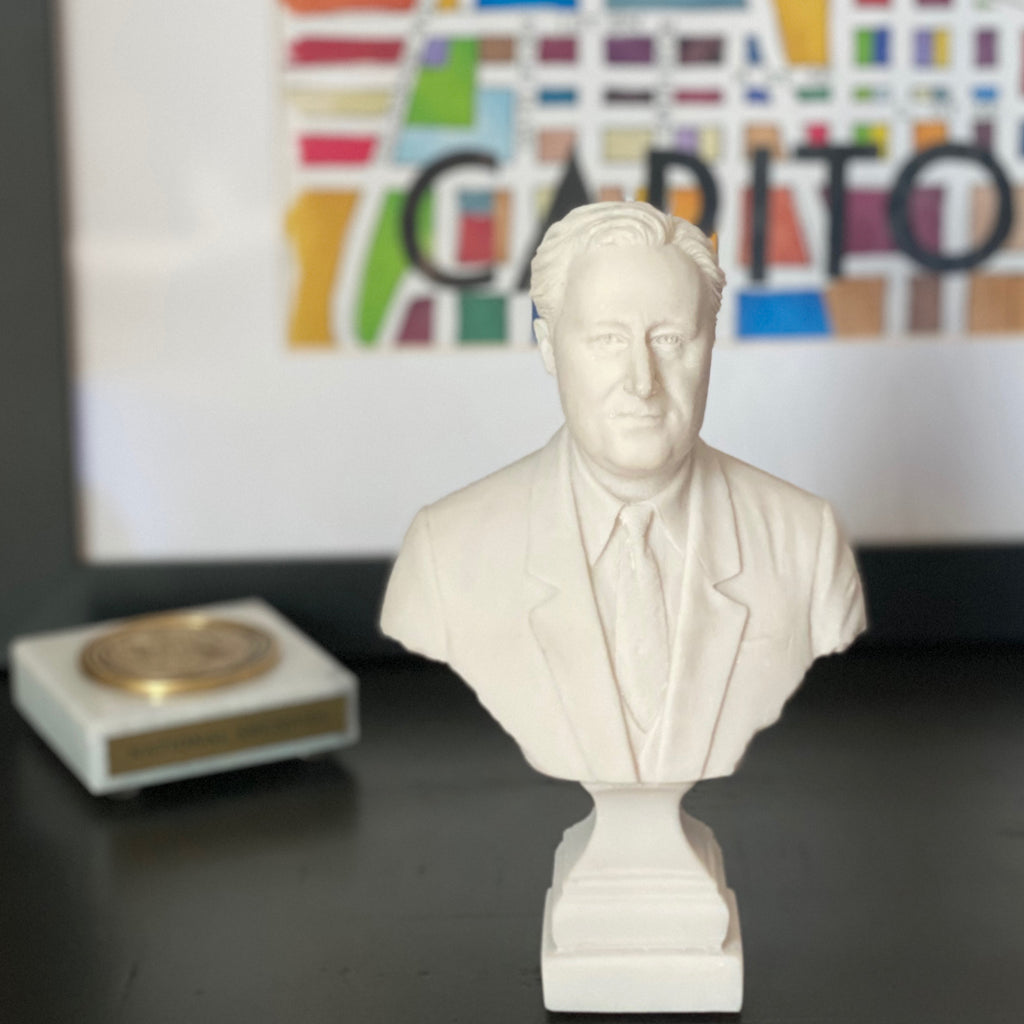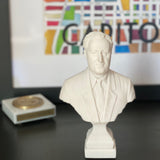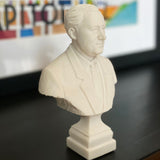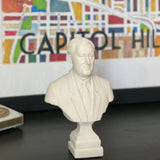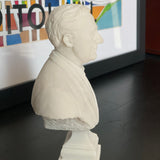 Franklin D. Roosevelt 6 1/2-inch White Bust
Made in the U.S.A.
6 ½ inches
White polystone and marble dust
Educational text printed on bottom of base
President Franklin Delano Roosevelt, our 32nd President from 1933-1945, was the only American president in history to be elected four times. He is handsomely portrayed here in this 6 ½ inch white bust, and makes a great commemorative piece for your office, home, and library.

Franklin D. Roosevelt was in his second term as governor of New York when he was elected as the nation's 32nd president in 1932. Reelected by comfortable margins in 1936, 1940, and 1944, FDR led the United States from isolationism to victory over Nazi Germany and its allies in World War II. He spearheaded the successful wartime alliance between Britain, the Soviet Union, and the United States and helped lay the groundwork for the post-war peace organization that would become the United Nations. FDR died in office in 1945.

The Franklin D. Roosevelt Presidential Library and Museum is the first presidential library in the United States, built to hold the records of Franklin Delano Roosevelt. Located near Roosevelt's home in Hyde Park, New York, the library was built under his personal direction in 1939-1940. It is one of the 14 presidential libraries under the auspices of the National Archives.