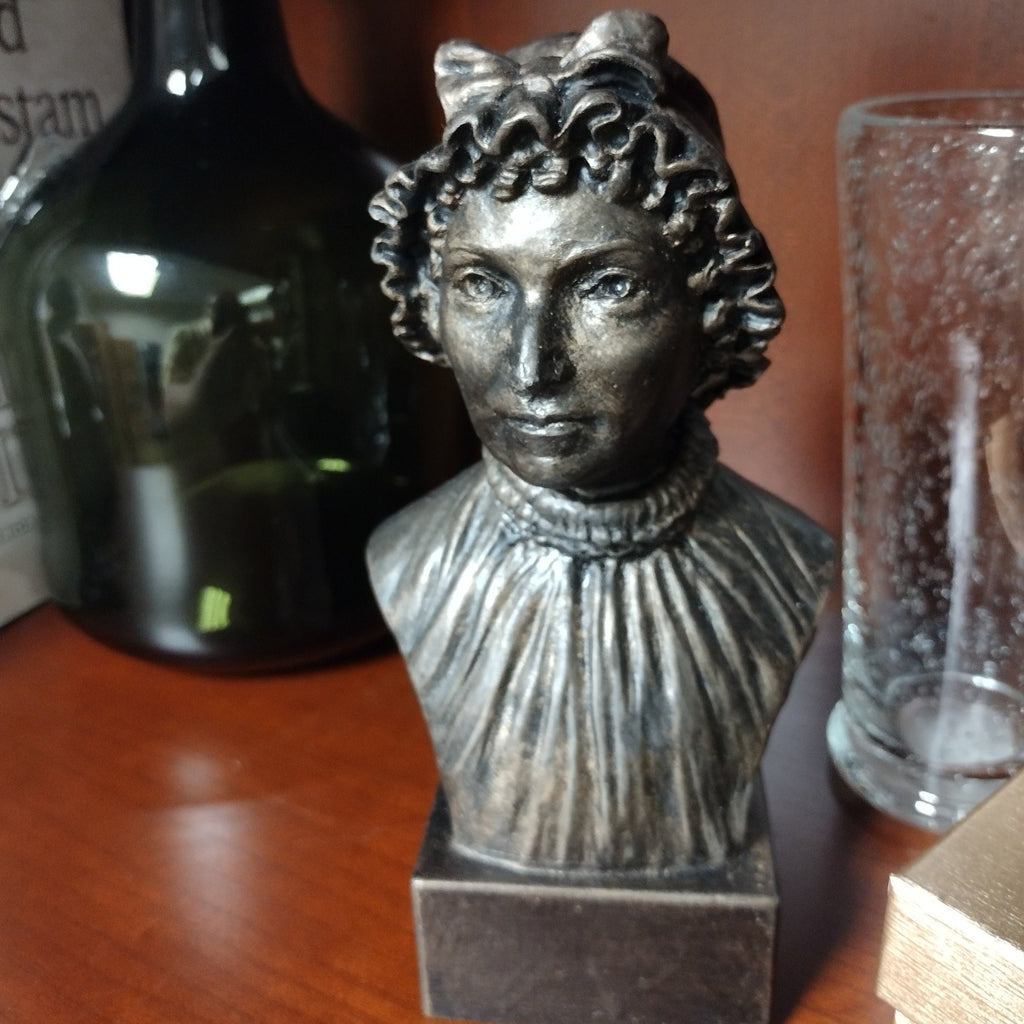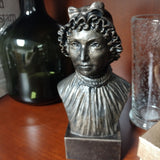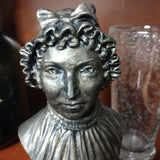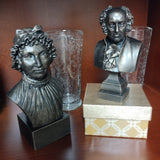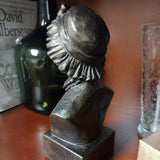 Abigail Adams 6-inch Bust
Made in the U.S.A.
6 inches
Bronze finished polystone
We are pleased to offer this bust of Abigail Adams, wife of a Founding Father, and the second First Lady on the United States. It makes the perfect gift for commemorating a remarkable woman.

In 1776, as America was claiming independence from Great Britain, Abigail Adams sent an historic message to her husband John Adams. At the time he was a delegate to the First and Second Continental Congresses, and also helped draft the Declaration of Independence and ultimately negotiated the treaty that ended the American Revolution.

Her words were, "I long to hear that you have declared an independency. And, by the way, in the new code of laws which I suppose it will be necessary for you to make, I desire you would remember the ladies and be more generous and favorable to them than your ancestors."

The Declaration of Independence is the nation's most cherished symbol of liberty. It was adopted by the Continental Congress on July 4, 1776, announcing that the 13 American colonies, then at war with Great Britain, regarded themselves as independent states and no longer a part of the British Empire. Instead, they formed a union that would become a new nation, the United States of America.

The original Declaration is on permanent exhibit in the Rotunda at the National Archives Museum.