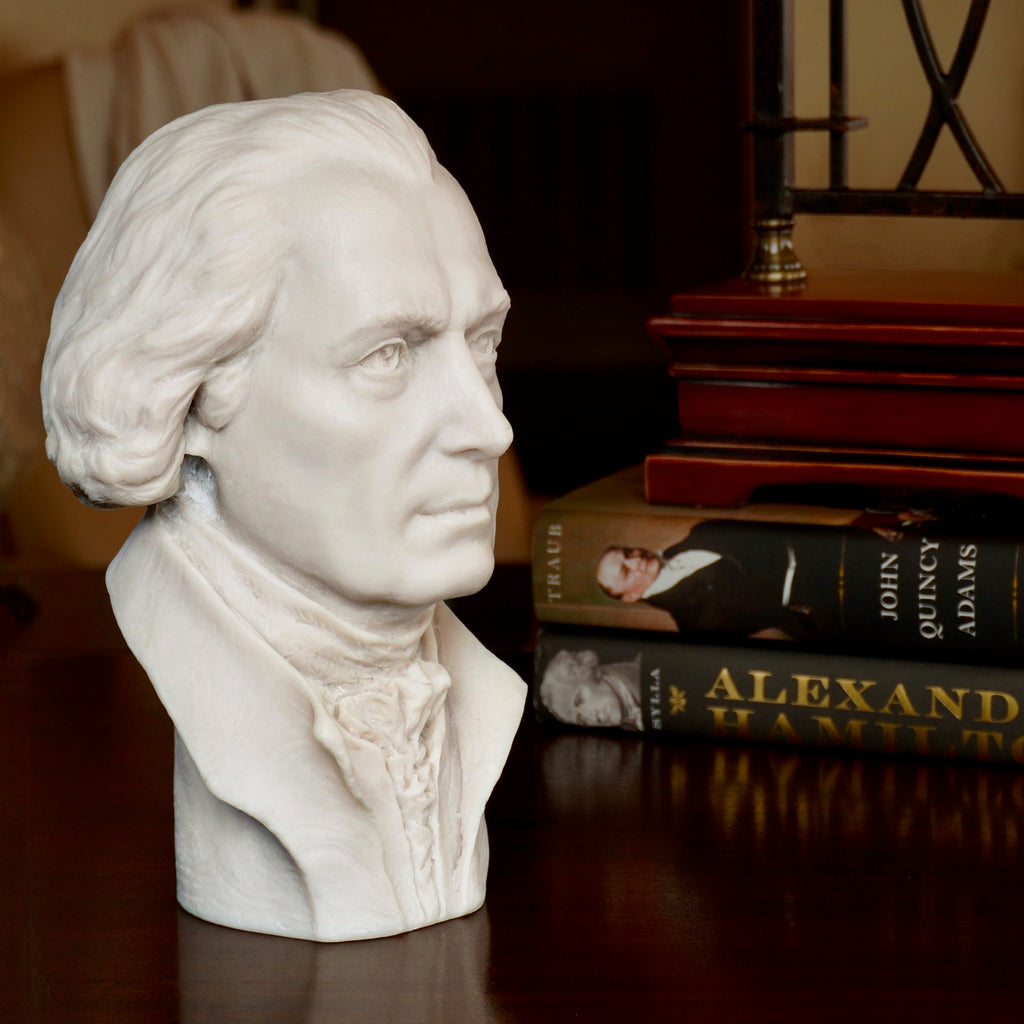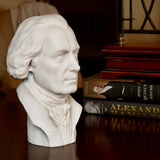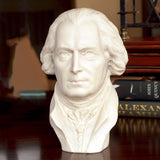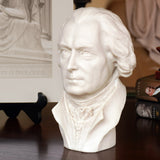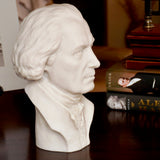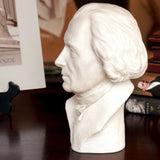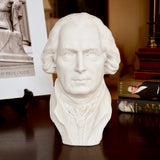 James Madison 11-inch White Bust
Made in the U.S.A.
11 inches
White polystone and marble dust
Educational text printed on bottom of base
Improved, wider square base. Base not as pictured.
This white bust of a young James Madison's stately countenance will be a refined accent to an office or bookshelf. Standing a statuesque 11 inches tall, this handsome commemorative piece makes a great gift with which to decorate a home, office, or library.

Hailed as the "Father of the Constitution," James Madison, Jr., played a pivotal role in drafting the United States Constitution, and was one of the leaders of the movement to ratify the document. Together with Alexander Hamilton and John Jay, he worked on The Federalist Papers. Later, Madison served as President Thomas Jefferson's Secretary of State and supervised the Louisiana Purchase. He succeeded Jefferson as president and served two terms.