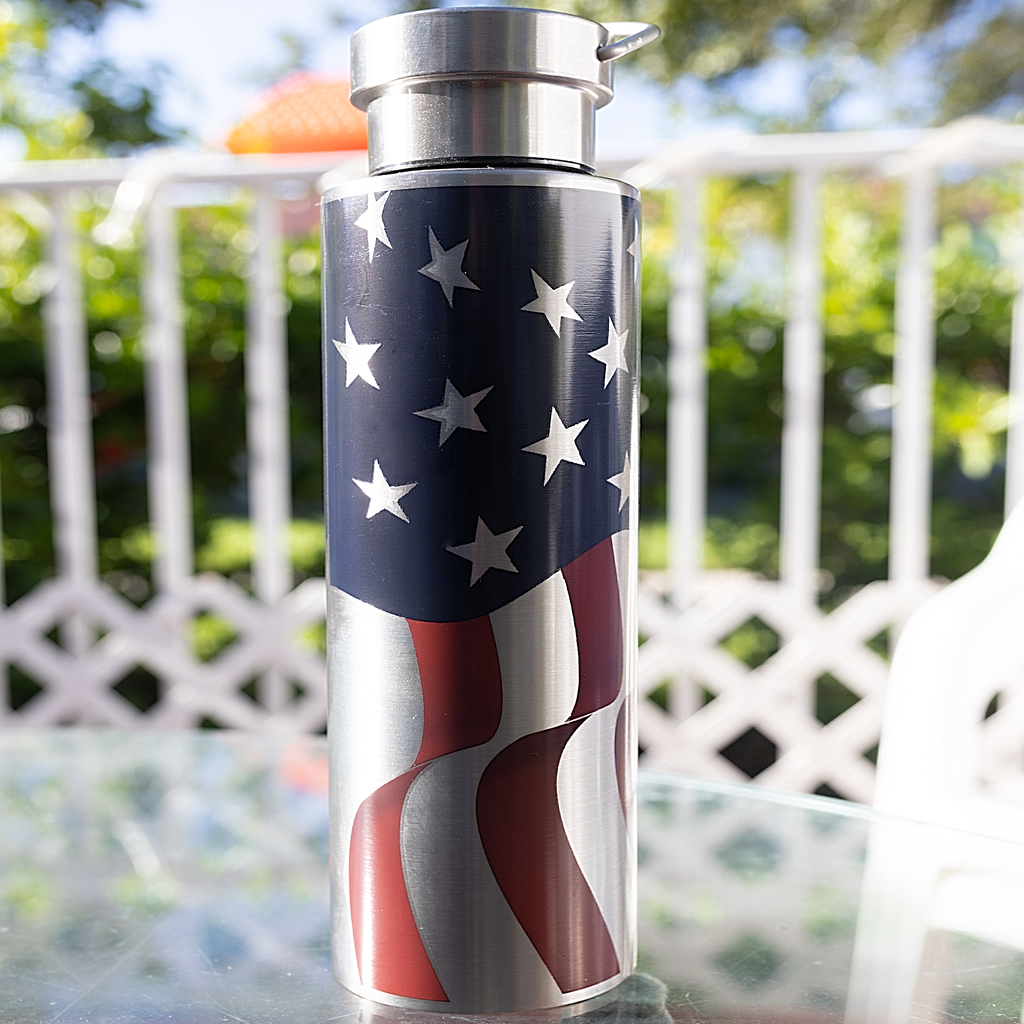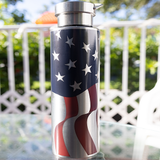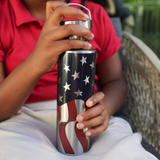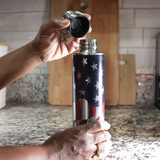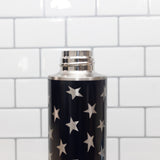 American Flag Stainless Steel Bottle: 24 Ounces
Stainless steel
Single wall
24 oz.
Do not use bleach
Not for microwave use
Hand wash
Perfect for keeping you hydrated while on the go, this stainless steel water bottle with detachable lid is up to the task. The stars and stripes lend a patriotic touch and reminds us of the hard fought freedoms for the home of the brave.

According to oral history, in 1776, George Washington, Robert Morris, and George Ross visited Betsy Ross at her upholstery shop in Philadelphia. Washington presented a sketch of a flag for Betsy to make, comprised of 13 red and white stripes and 13 six-pointed stars.

On May 29, 1777, Betsy Ross was paid by the Pennsylvania State Navy Board for making flags. On June 14, 1777, Congress adopted the Stars and Stripes as our official national flag.