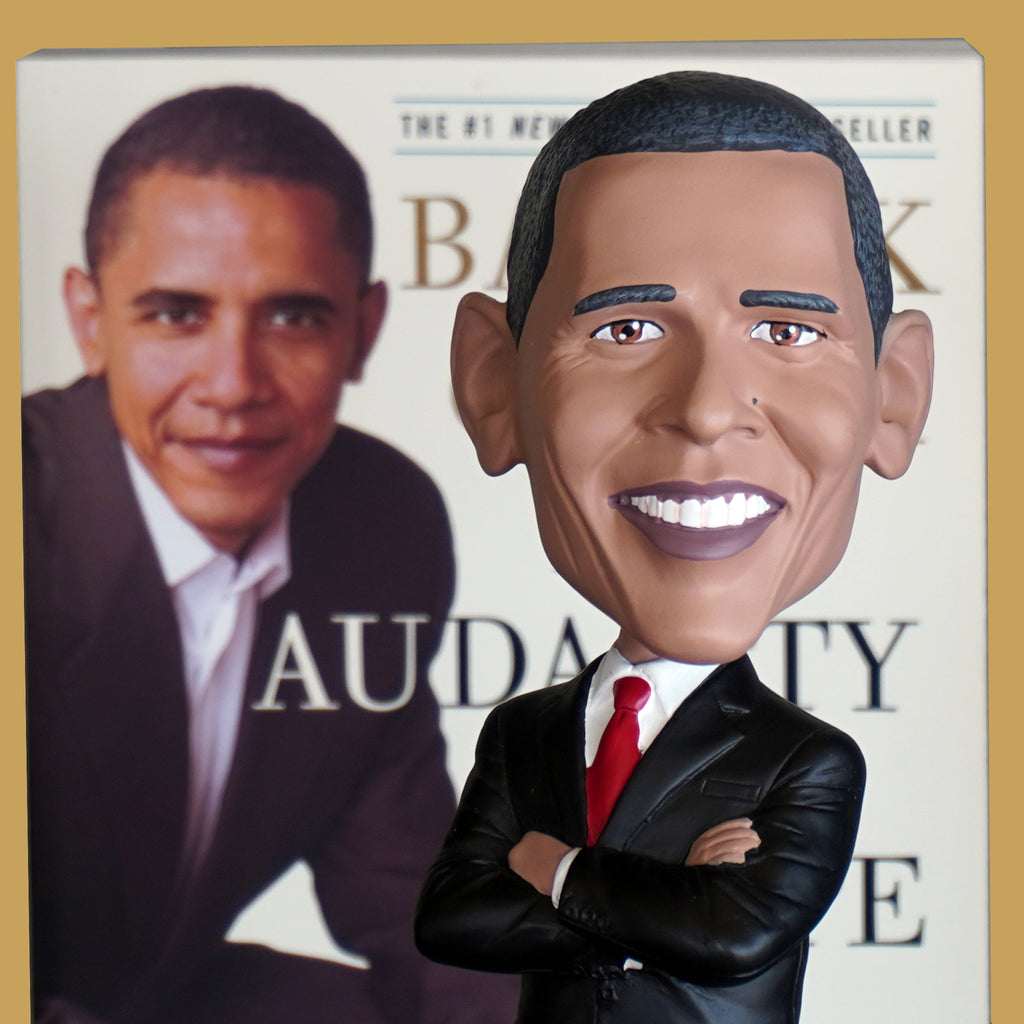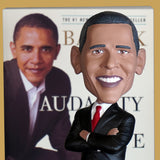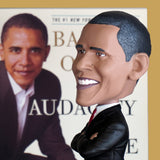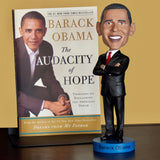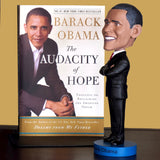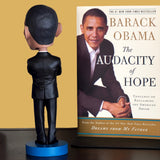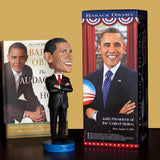 Barack Obama Bobblehead
8 inches
Made of polyresin
Includes colorful collectors box
Bobblehead Barack Obama nods in agreement. Yes, yes, yes. Yes we can. He makes a great addition to any office and will continue to be agreeable, no matter what comes up.

The Audacity of Hope is one of the items relating to President Obama that we offer at the National Archives Store.

Bobblehead dolls originated in ancient China. Over centuries their evolution has been influenced by different cultures and fashions of the day. In the United States, bobblehead dolls gained popularity in the 1920s with the introduction of a New York Knicks baseball player collectors item. Advances in construction techniques and materials and the use of plastic instead of ceramic and other fragile substances has meant that current day bobbleheads may be mass produced as a durable collectible item.