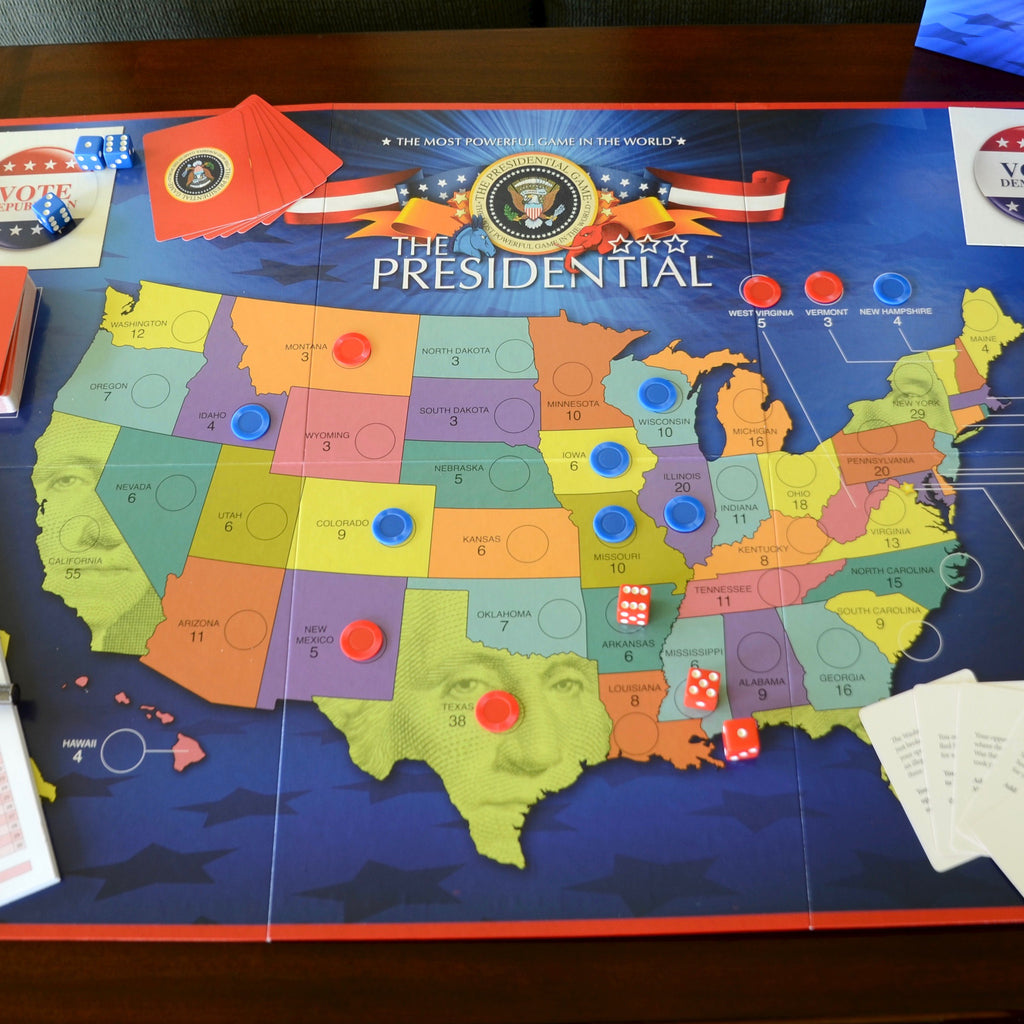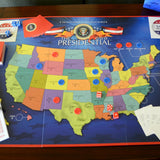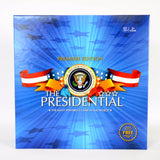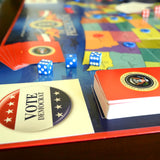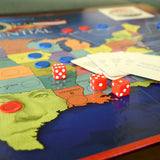 The Presidential Board Game
Ages 11 and up
20 X 30 inches game board
1 score pad
3 blue dice, 3 red dice
80 politics cards
150 Republican votes (red chips)
150 Democrat votes (blue chips)
1 electoral web-map calculator access code
The Presidential is the hot political board game that takes players inside the Electoral College process. Two teams, Democrats and Republicans, fight for control of state delegations to ultimately win more than 270 electoral votes.

The Presidential Board Game is an entertaining and educational family game, fun for both students and adults.

Please note that when ordering larger quantities, the games may ship from a secondary warehouse and require additional processing time. We will notify you per email if that is the case. Special shipping rate will apply at checkout.

The Presidential Library system comprises 14 Presidential Libraries. These facilities are overseen by the Office of Presidential Libraries in the National Archives and Records Administration.

During his second term in office, President Franklin D. Roosevelt surveyed the vast quantities of papers and other materials he and his staff had accumulated. In the past, many Presidential papers and records had been lost, destroyed, sold for profit, or ruined by poor storage conditions. President Roosevelt sought a better alternative. On the advice of noted historians and scholars, he established a public repository to preserve the evidence of the Presidency for future generations. Beginning a tradition that continues to this day, he raised private funds for the new facility and then turned it over to the United States government for operation through the National Archives. Congress legislated this policy, passing the Presidential Libraries Act in 1955 (amended in 1986). Through archives, museums, and public programs, Presidential libraries continue to preserve the documents and artifacts of our Presidents, helping us learn about our nation and our democracy.