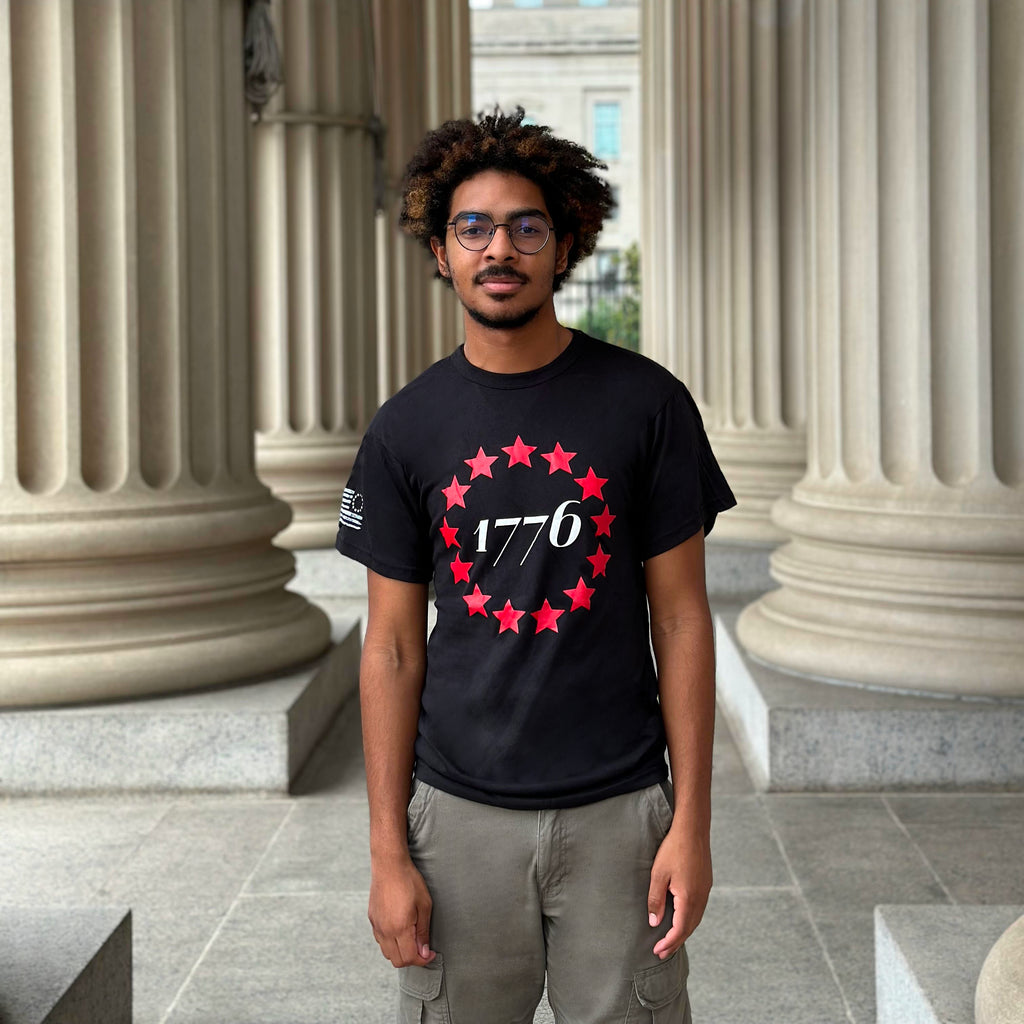 Betsy Ross 1776 Flag Tee
60% Cotton, 40% Polyester
Unisex
Betsy Ross' American flag inspired this patriotic T-shirt. 13 red stars encircle 1776, the year of the United States' Declaration of Independence. A military-style orientation of the flag is printed on the right sleeve. In soft poly cotton, it is super comfortable, yet breathable, making it perfect for casual wear or exercise. 

According to oral history, in 1776, George Washington, Robert Morris, and George Ross visited Betsy Ross at her upholstery shop in Philadelphia. Washington presented a sketch of a flag for Betsy to make, comprised of 13 red and white stripes and 13 six-pointed stars.

On May 29, 1777, Betsy Ross was paid by the Pennsylvania State Navy Board for making flags. On June 14, 1777, Congress adopted the Stars and Stripes as our official national flag.