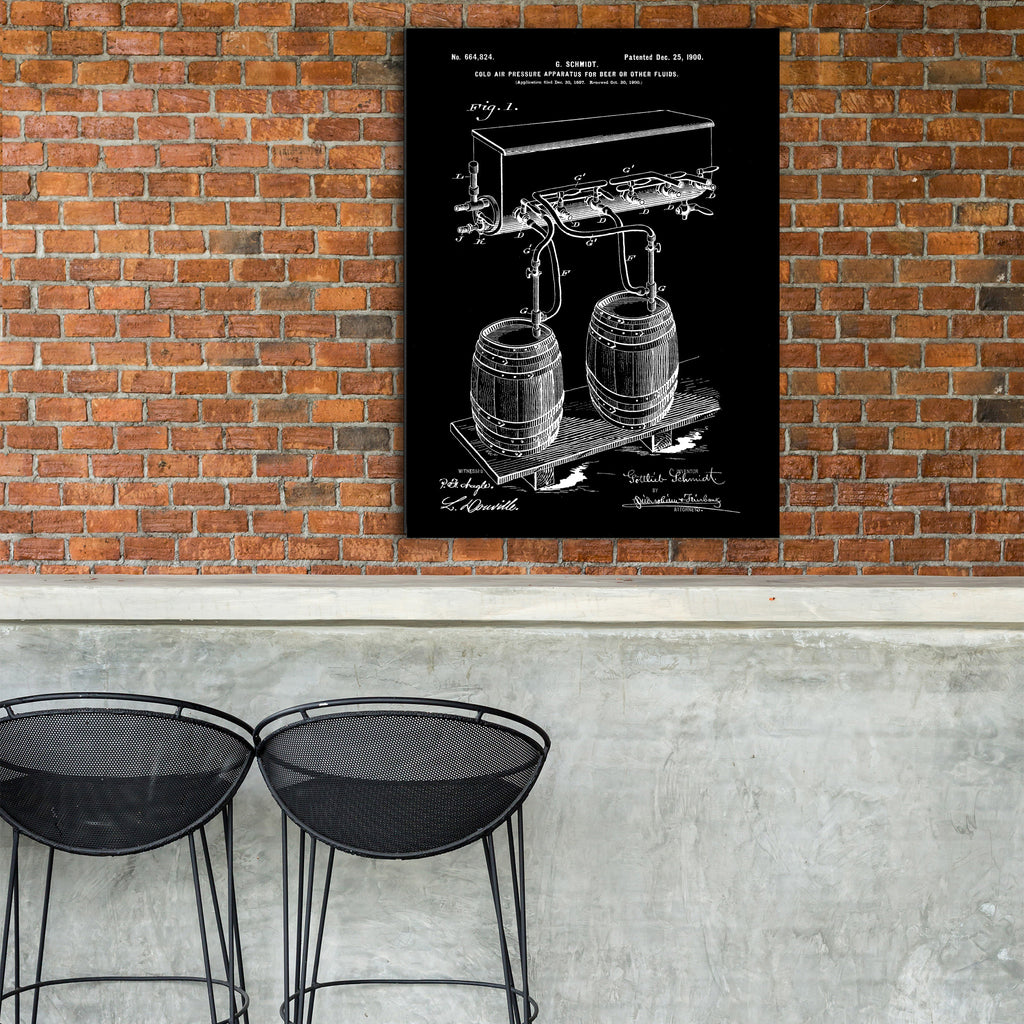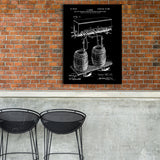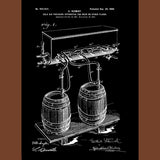 Beer Tap Canvas Patent Print
Printed in the U.S.A. on canvas with archival ink
16 X 20 inch patent print
Publicans may consider this invention one of the most important in their trade, and this beer tap patent from 1884, beautifully printed on canvas with archival ink, is a great conversation piece for your bar and home. 

"Our invention comprises a novel construction of those faucets having air-inlets, and which are employed more especially for drawing off beer, ale, and other liquors from kegs and similar receptacles. Heretofore it has been customary to pass the air tube or inlet through the heel of the faucet and carry the almost to the top of the keg. . . . Practical experience, however, has demonstrated that this is a very defective arrangement."-- Edward A. Byrne. Filed with the United States Patent and Trademark Office June 18, 1884.

The patent act of 1790 established the rules for submitting a patent application. Each application had to be submitted with specifications, a patent drawing, and if possible a model of the invention. Eventually, models were no longer required.

The National Archives holds nearly three million patent case files from 1836-1956.