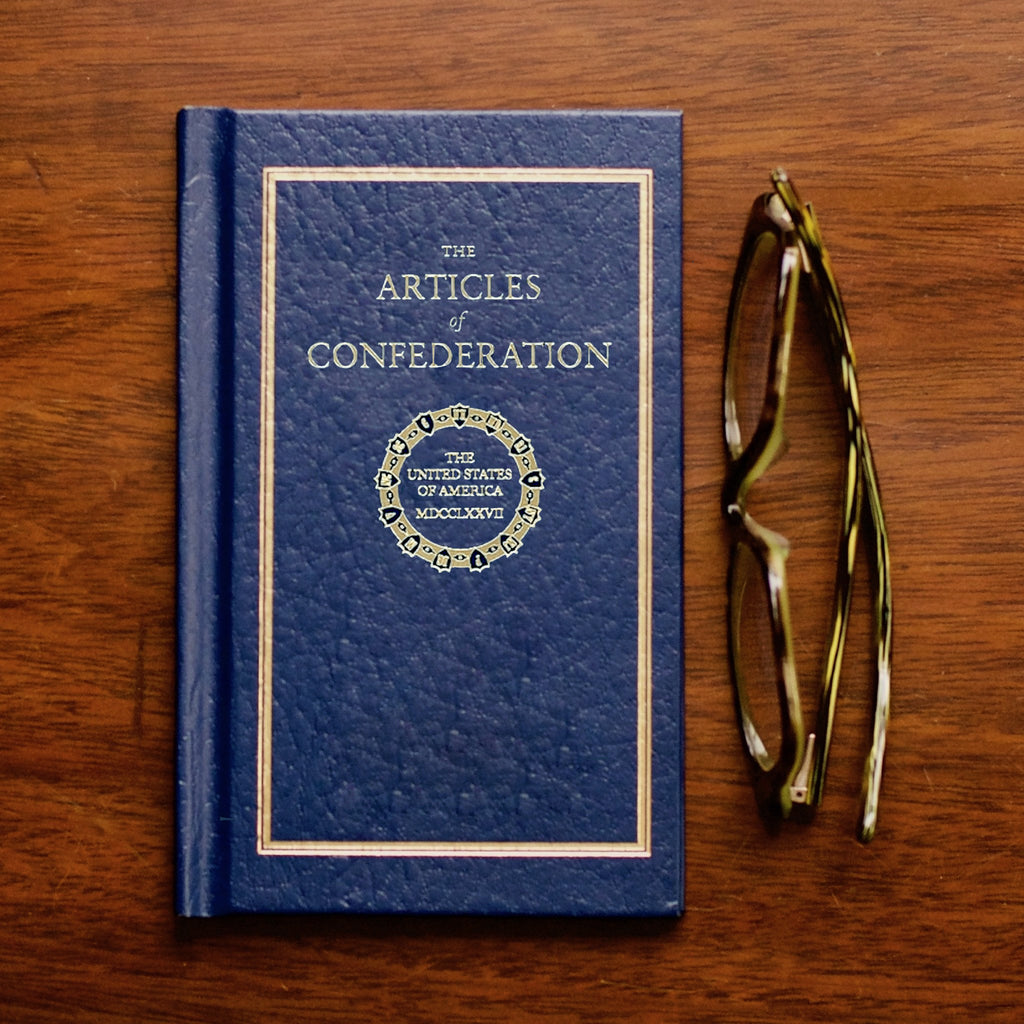 Articles of Confederation Pocket-sized Hardcover Book
Made in the U.S.A.

Hardcover: 32 pages
6 3/4 X 4 1/4 X 3/8 inches
This handy pocket-sized hardcover edition contains the preamble, conclusion, and all thirteen articles that make up the Articles of Confederation. The original document was passed by the Continental Congress in 1777, and later ratified by the states in 1781. Though the Articles of Confederation was not successful in creating a strong federal government, it did establish a set of rules for politics and governance that do, in some ways, still persist today. This document was replaced by the U.S. Constitution in 1789.

See more from our We The People collection.

The Articles of Confederation, often called this Nation's first constitution, defined the former colonies as a confederation of 13 sovereign states bound loosely in a "league of friendship." This document consists of six sheets of parchment stitched together. The last sheet bears the signatures of delegates from all 13 states.

The original Articles of Confederation is preserved and held in trust by the National Archives' Records of the Continental and Confederation Congresses and the Constitutional Convention.