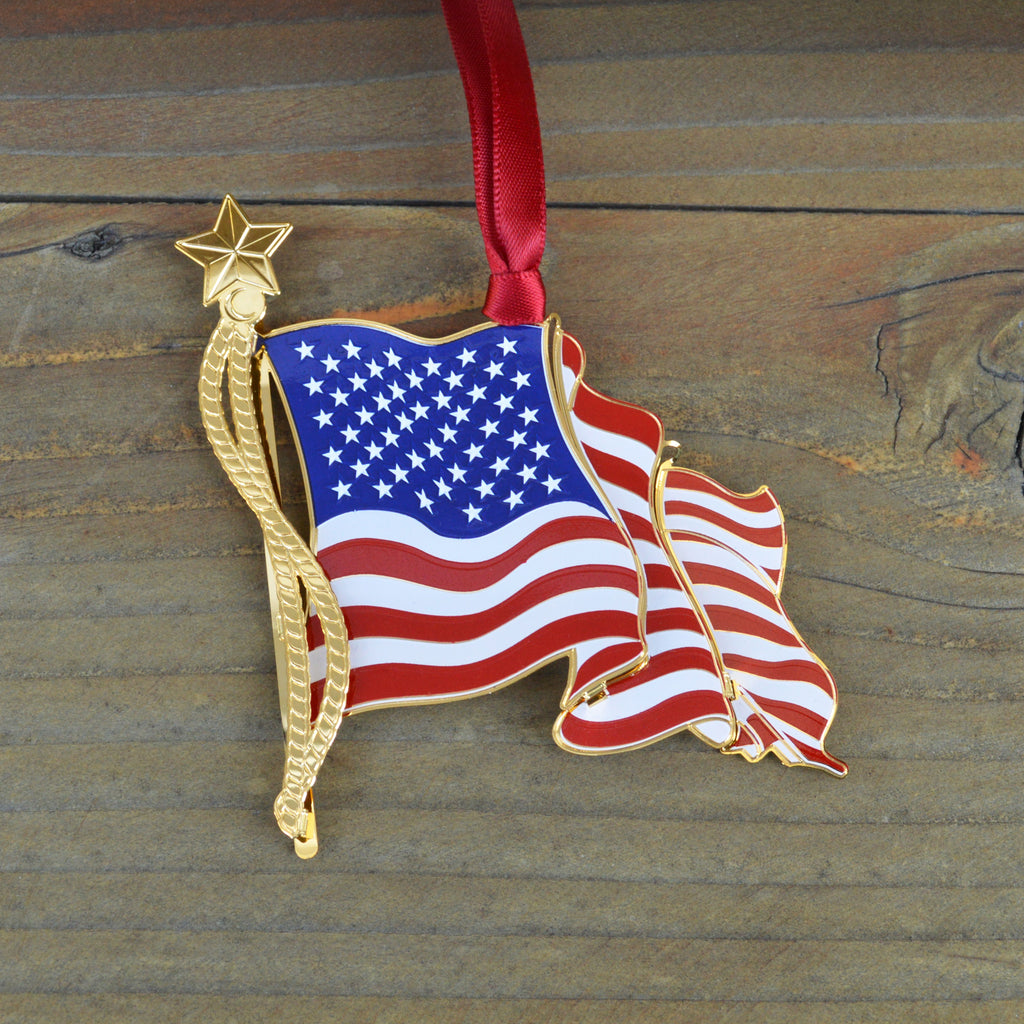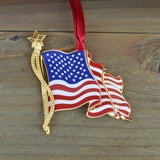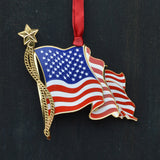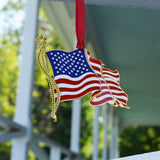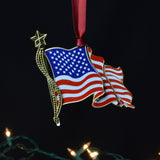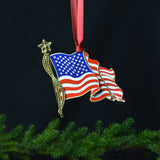 Waving American Flag Ornament
Handcrafted in the U.S.A.
3 X 2 3/8 inches
Solid brass, antique brass finish
Digitally printed color
Gift boxed
This handcrafted ornament is an eye-catching, patriotic piece, evoking the waving star-spangled banner, a symbol of the strength and freedom of our nation and its people. Proudly made in the U.S.A., it is ready to hang in pride of place.

According to oral history, in 1776, George Washington, Robert Morris, and George Ross visited Betsy Ross at her upholstery shop in Philadelphia. Washington presented a sketch of a flag for Betsy to make, comprised of 13 red-and-white stripes and 13 six-pointed stars.

On May 29, 1777, Betsy Ross was paid by the Pennsylvania State Navy Board for making flags. On June 14, 1777, Congress adopted the Stars and Stripes as our official national flag.