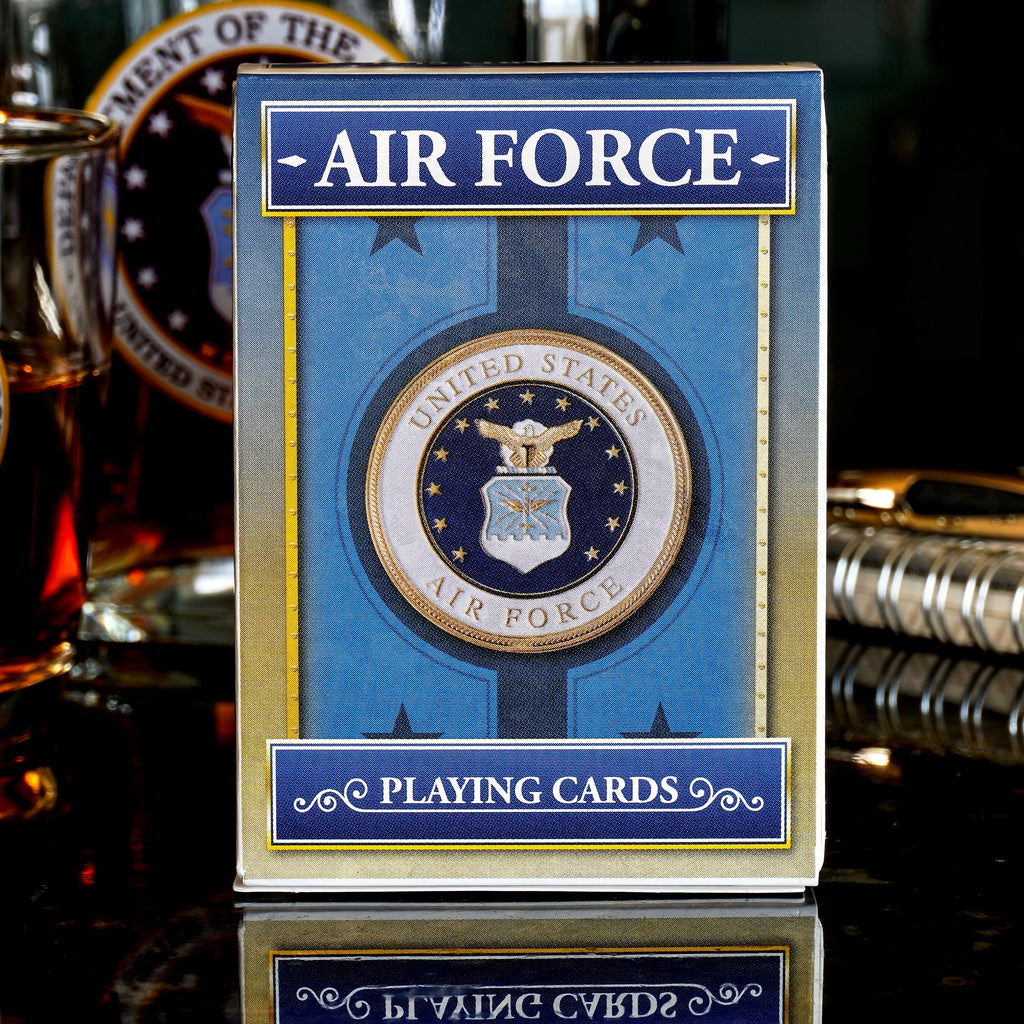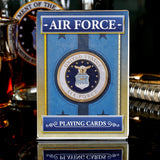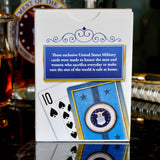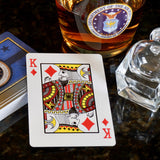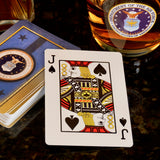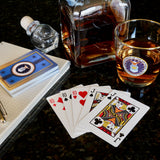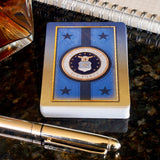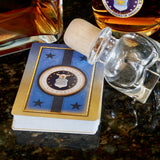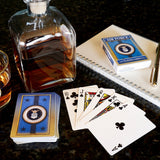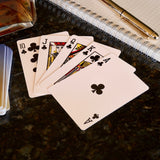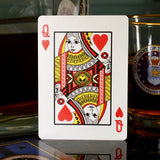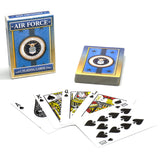 United States Air Force Playing Cards
Card dimensions: 2 3/16 X 3 7/16 inches
These patriotic playing cards honor the men and women of the United States Air Force who make sacrifices everyday while making sure that the rest of the world is safe at home. This deck features the Air Force logo and is a great gift to acknowledge someone who is currently serving, or has served.

In September 1947, the proposed Air Force seal was exhibited in the office of the new Secretary of the Air Force, and later a panel of about 30 top-ranking Air Force officers reviewed it. The design had a green background and featured the Wright brothers' airplane as the central point. The panel recommended that the background be blue and that a symbolic design replace the airplane. Mr. DuBois of the Army Quartermaster General's office sketched Jupiter's thunderbolt, and it was adopted. The final drawing was approved by President Truman on November 1, 1947.

Approved insignia designs and seals are held in trust by the National Archives in the Military holdings.