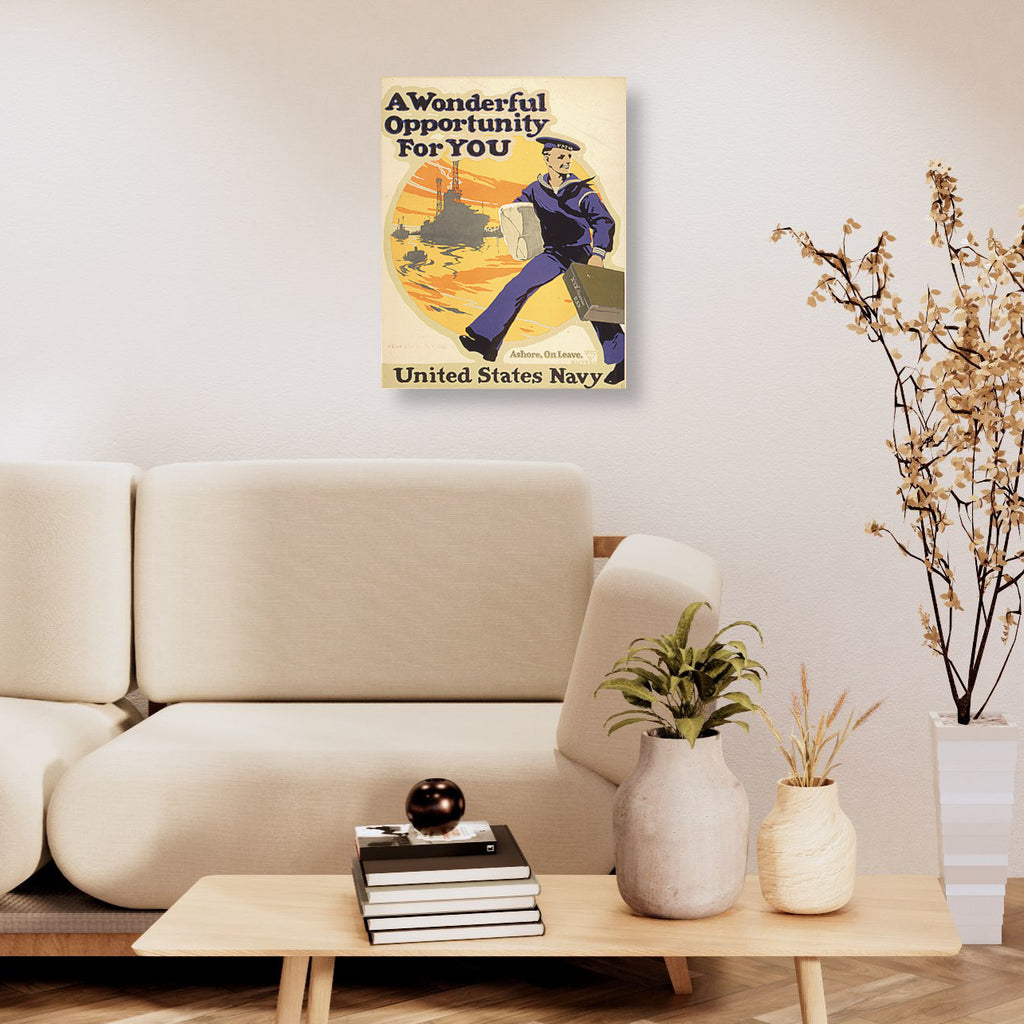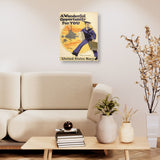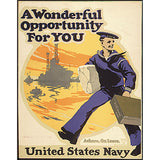 A Wonderful Opportunity For You Canvas Print
Made in the U.S.A.
11 X 14 inches
Artist Charles E. Ruttan
This depiction of a sailor on home leave, striding briskly with his duffle and suitcase with ships and palm trees in the background makes for a cheery scene. Recruiting and enlistment material produced in 1917, the poster beckoned American citizens in good health, from the ages seventeen to 29, to "See the world, save money, learn a trade, and serve their country" by joining the United States Navy.

Our canvas print, scaled-down version of this artwork makes a great historical piece for home or office.

During World War I, many branches of the federal government used posters to urge Americans to support the war effort. In a time without radio, TV, or the Internet, posters were an inexpensive way to deliver powerful messages to millions of people. The government hired well-known artists to create designs that unified the American people. Posters continued to be published during World War II, and new posters are still in production. The National Archives holds close to 20,000 posters produced by military and civilian agencies.