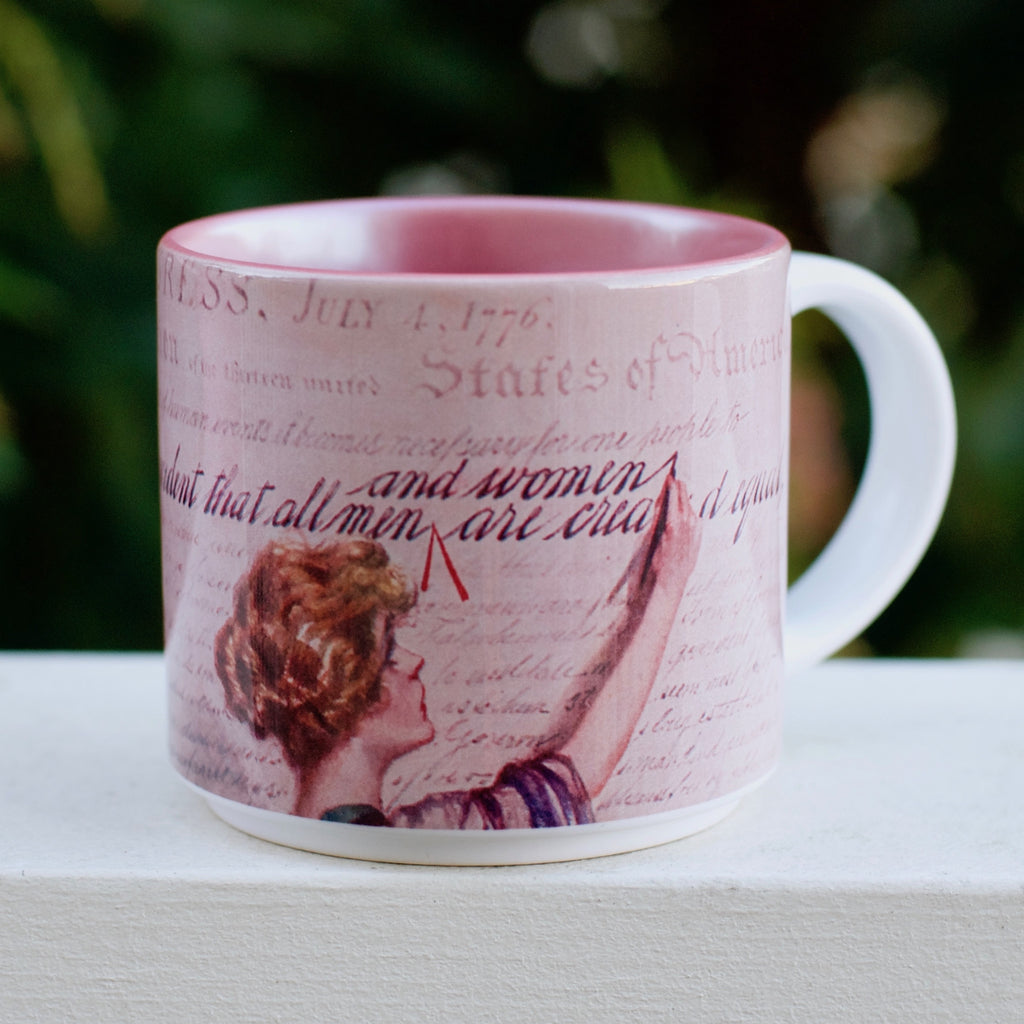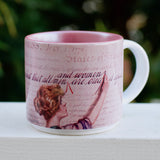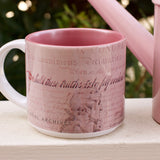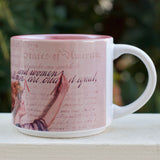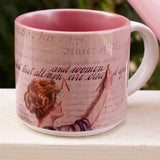 All Equal Mug
National Archives Store Exclusive
Two-tone ceramic
14 oz.
Celebrate equality with this ceramic mug, which is delightfully adorned with Paul Stahr's 1915 Life magazine cover illustration of an American woman retouching the Declaration of Independence. With the ghost of a Founding Father standing by, she is editing the famous line to read, "We hold these truths to be self evident, that all men and women are created equal."

In 1915, American women were pushing for equal rights, particularly the right to vote in national elections. They lectured, wrote, marched, lobbied, and practiced civil disobedience to achieve what many Americans considered a radical change of the Constitution. Finally, Congress passed on June 4, 1919, and ratified on August 18, 1920, the Nineteenth Amendment, which guarantees all American women the right to vote. The Nineteenth Amendment Joint Resolution of Congress and many other records related to women's equal rights are preserved and protected in the National Archives.