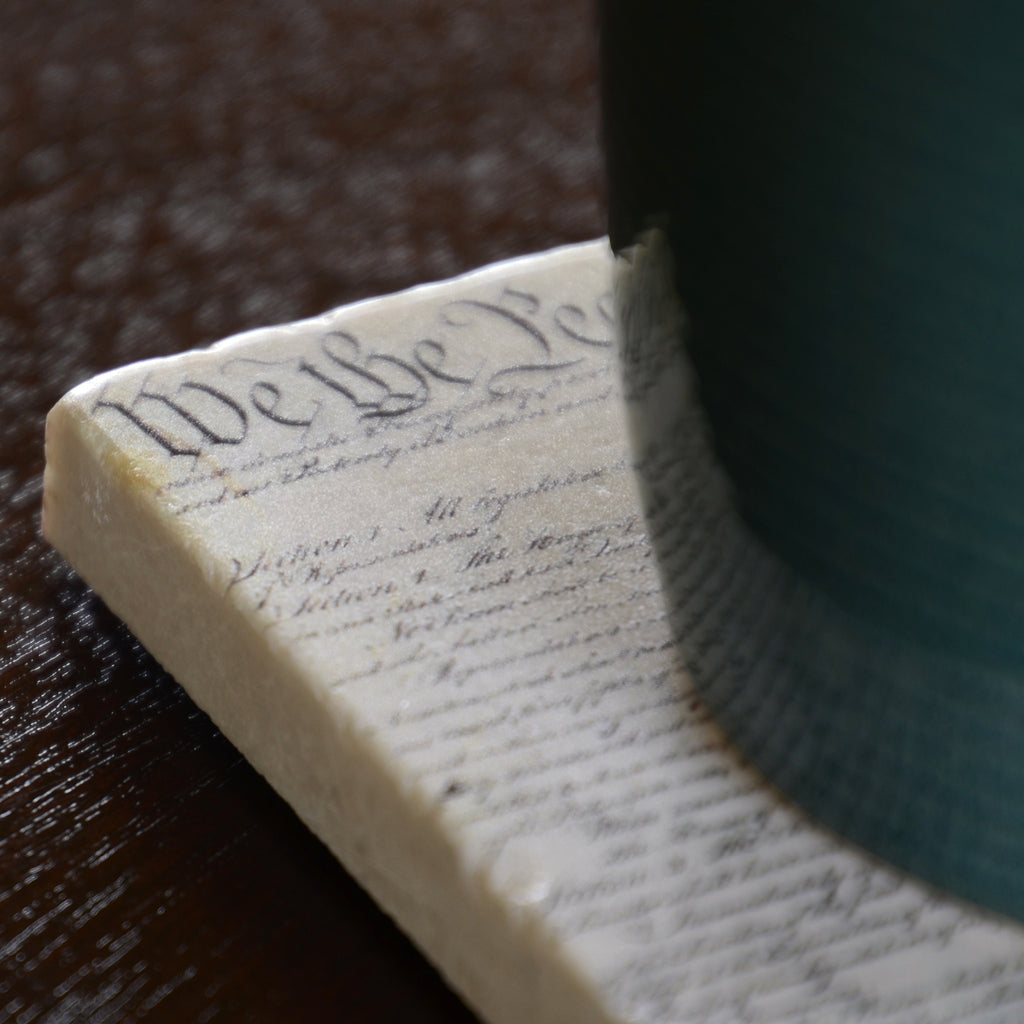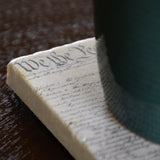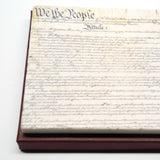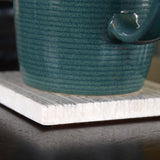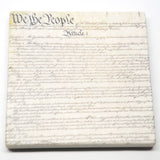 U.S. Constitution Tile Coaster
National Archives Store Exclusive
Made in Providence, Rhode Island, U.S.A.
4 inches square
100% authentic marble stone
Non-skid cork back
Gift boxed
Each stone is hand-selected for quality.
"We the People," beautifully engrossed by Jacob Shallus on the first page of the Constitution, has become a symbol of who we are as Americans. Here the first page of the Constitution is elegantly screened on hand-selected, one-of-a-kind marble coasters. Perfect for both the home and office.

See more from our We The People collection.

The Constitution of the United States is the supreme law of the United States of America. The Constitution originally consisted of seven Articles. The first three Articles embody the doctrine of the separation of powers, whereby the federal government is divided into three branches: the legislature, consisting of the bicameral Congress; the executive, consisting of the President; and the judiciary, consisting of the Supreme Court and other federal courts.

The original Constitution of the United States is on permanent exhibit in the Rotunda at the National Archives Museum.