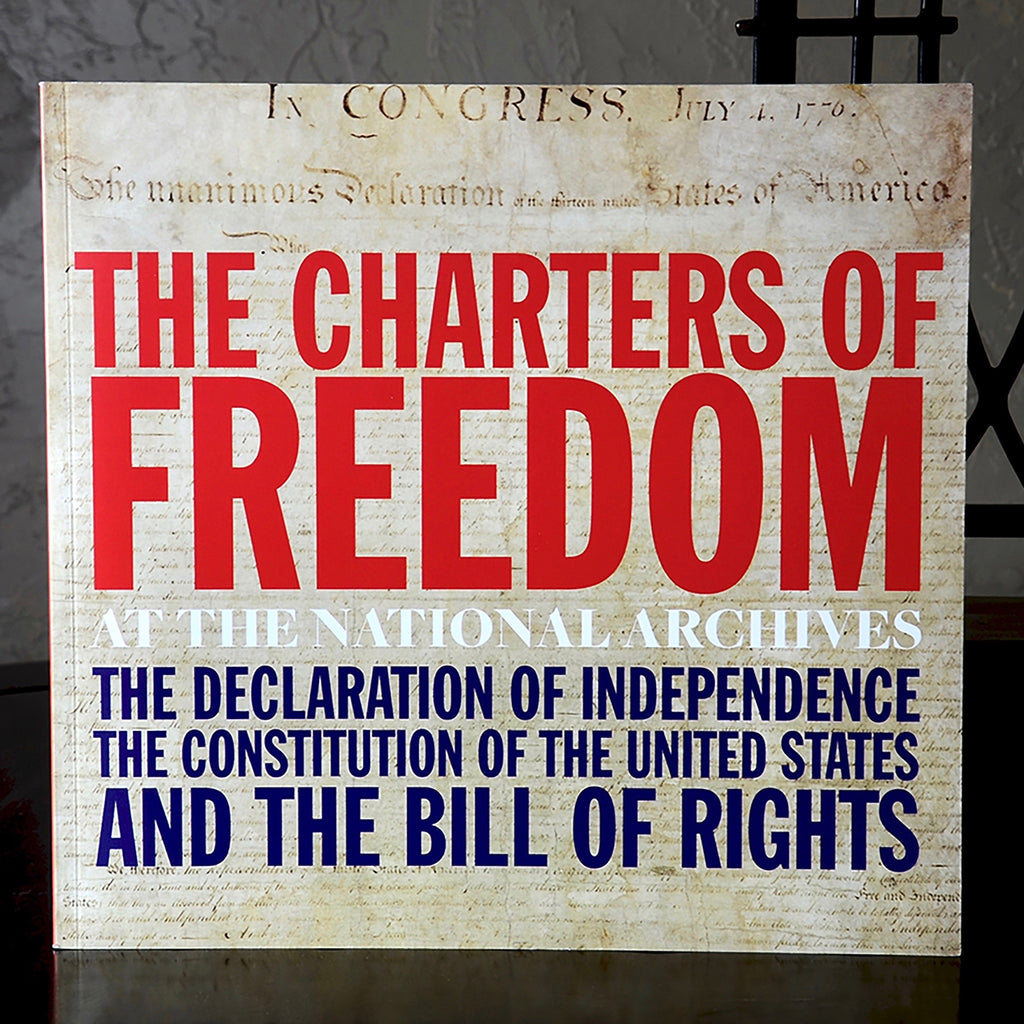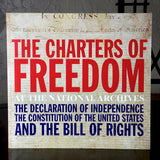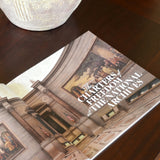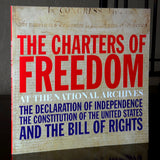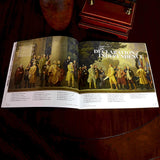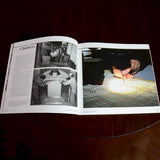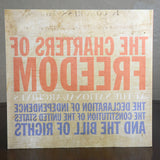 The Charters of Freedom
National Archives Store Exclusive
The official publication on the Charters of Freedom at the National Archives
Paperback: 72 pages
Foreword written by David Ferriero, 10th Archivist of the United States
A National Archives Foundation publication, made possible by the Weissberg Foundation
Written by Alice Kamps, Curator at the National Archives, the book describes the dramatic events that culminated in these historic documents, the materials and techniques used in their creation and conservation, and their adventures on the road to a permanent safe haven at the National Archives.

The book includes the travel history of the documents and how they came to rest in the National Archives Rotunda, the preservation work performed by conservators at the Archives, a brief history of the National Archives building and its construction, and complete transcripts of all three documents. Beautifully illustrated with photographs, documents, and paintings, The Charters of Freedom at the National Archives is a perfect overview of the Declaration of Independence, Constitution, and the Bill of Rights for the whole family. This publication is made possible by the National Archives Foundation with the generous support of the Weissberg Foundation.

For further book selections please visit our Books Collection.

The Rotunda for the Charters of Freedom, located on the upper level of the National Archives Museum, is the permanent home of the original Declaration of Independence, Constitution of the United States, and Bill of Rights.

Designed by architect John Russell Pope as a shrine to American democracy, the ornate Rotunda with its soaring domed ceiling also features two murals by Barry Faulkner, depicting fictional scenes of the presentations of the Declaration of Independence and the Constitution.