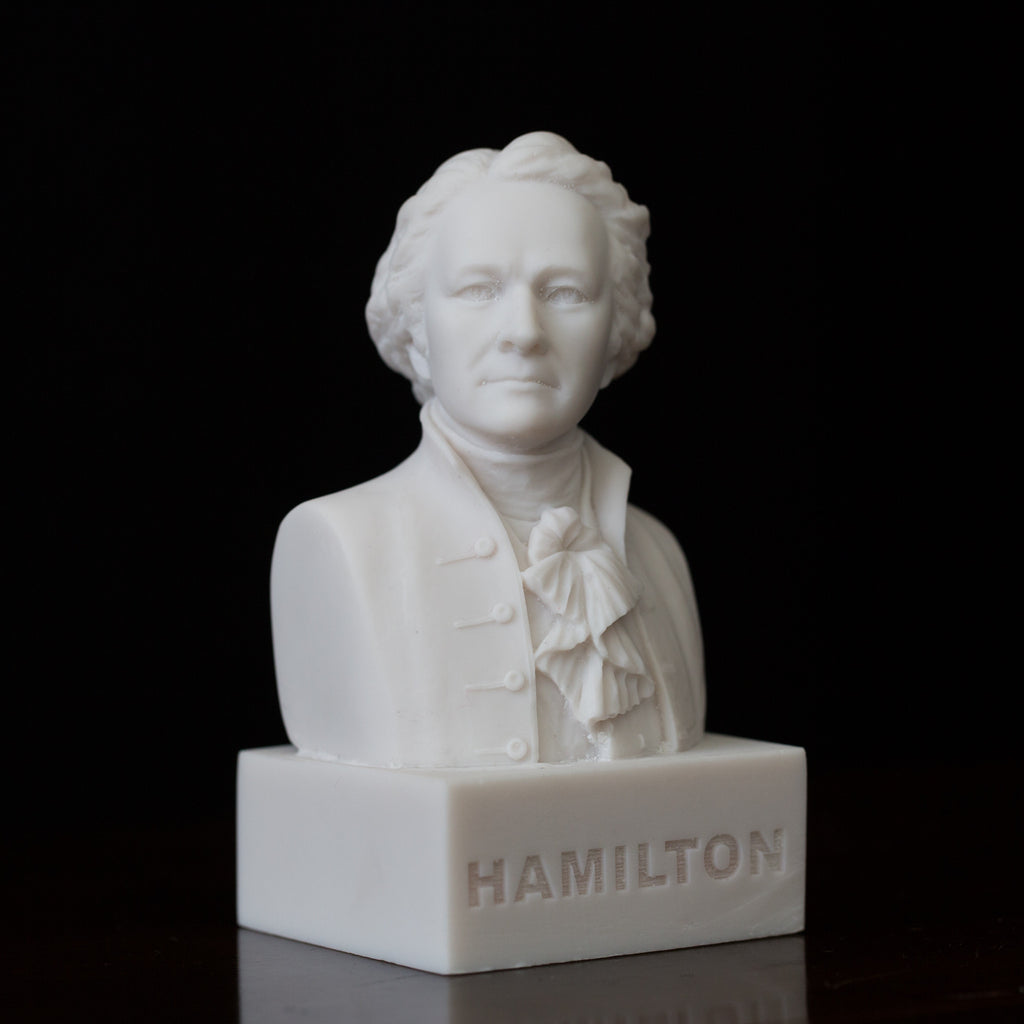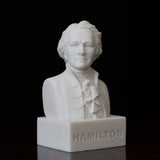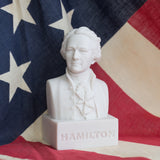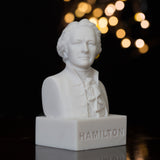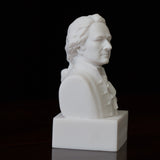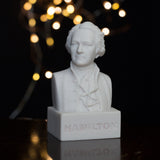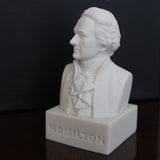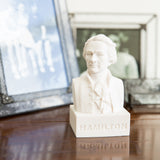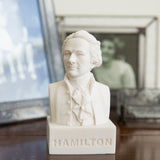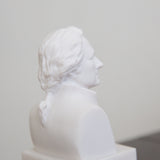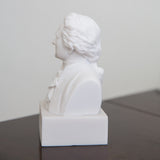 Alexander Hamilton 5 1/2-inch White Bust
National Archives Store Exclusive
Made in the U.S.A.
5 1/2 inches
White polystone and marble dust
Commemorate the remarkable life of Alexander Hamilton. Considered by some to be the most brilliant, charismatic, and dangerous Founding Father of them all, Hamilton overcame enormous adversity at a young age. His extraordinary accomplishments continue to inspire us. This bust of Hamilton is a wonderful objet d'art with which to decorate a home, office, or library.

Born in the West Indies and overcoming great adversity as a young man, Alexander Hamilton led a truly extraordinary life. After his parents died when he was a child, rich benefactors recognized his abilities and talent and sent him to New York City. He pursued a college education and soon joined the colonies' fight for independence from Great Britain. During the Revolutionary War, Hamilton became the senior aide to General George Washington. Following the war, Hamilton was an active participant of the Constitutional Convention and helped secure the Constitution's ratification through The Federalist Papers. He went on to establish the new nation's financial system as the first Secretary of the Treasury; founded the Federalist Party; and created the U.S. Coast Guard. He died after an infamous duel on the banks of the Hudson River with Vice President Aaron Burr in 1804.

The National Archives, through its National Historical Publications and Records Commission (NHPRC), has entered into a cooperative agreement with the University of Virginia Press to create the Founders Online site and make freely available online the historical documents of the Founders of the United States of America.

Through the Founders Online website, you will be able to read and search through thousands of records from George Washington, Benjamin Franklin, Alexander Hamilton, John Adams, Thomas Jefferson, and James Madison and see firsthand the growth of democracy and the birth of the Republic.