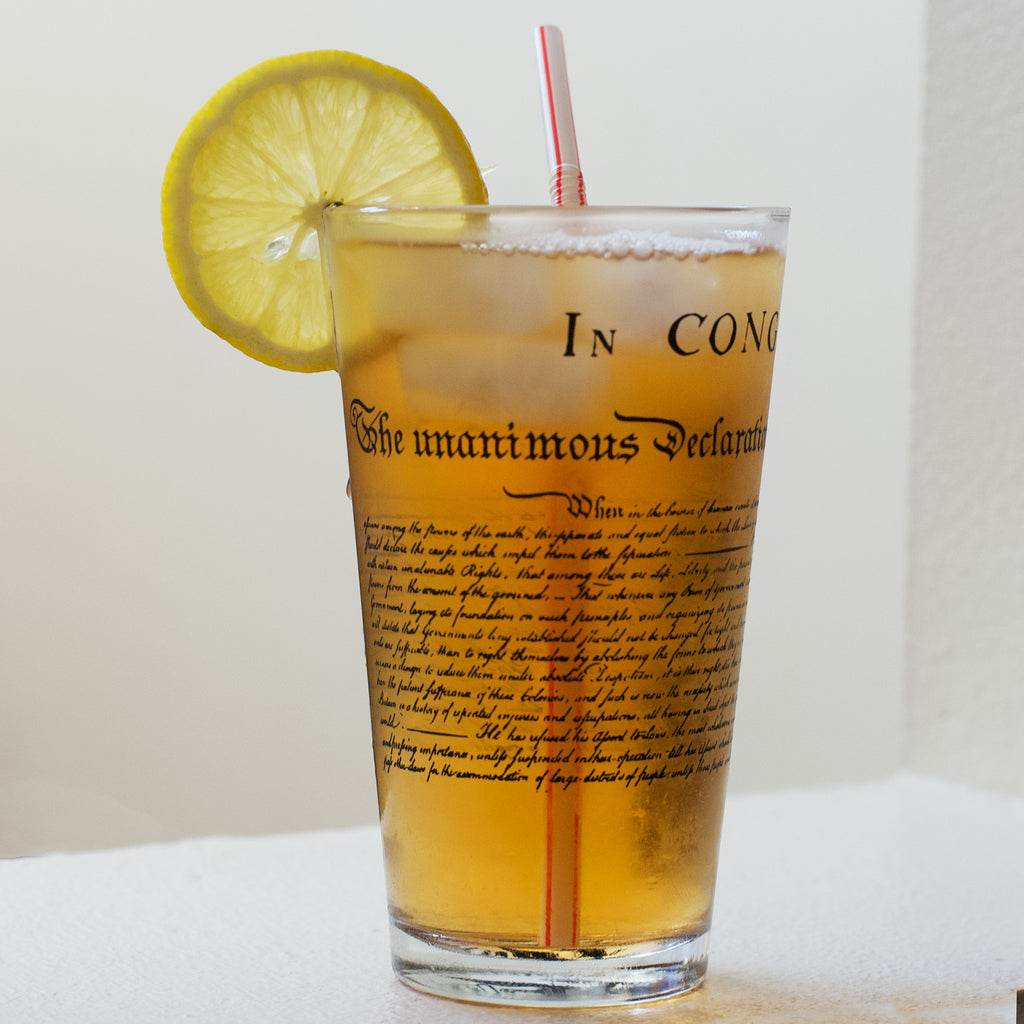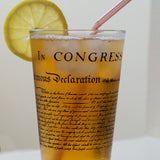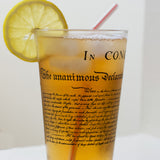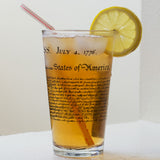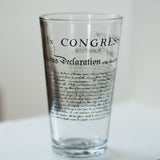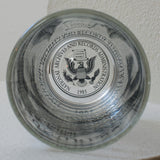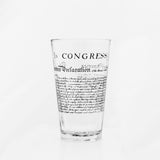 Declaration of Independence Pint Glass
National Archives Store Exclusive
Printed glass
16 oz.
Printed onto this pint glass, the Declaration of Independence reminds us of our unalienable rights to life, liberty, and the pursuit of happiness. Featuring the National Archives eagle logo in its base, this cool addition to your glassware cabinet makes a great conversation starter, not only on the Fourth of July. 

Drafted by Thomas Jefferson between June 11 and June 28, 1776, the Declaration of Independence is the nation's most cherished symbol of liberty. It was adopted by the Continental Congress on July 4, 1776, and announced that the 13 American colonies, then at war with Great Britain, regarded themselves as independent states and no longer a part of the British Empire. Instead, they formed a union that would become a new nation—the United States of America.

The original Declaration is on permanent exhibit in the Rotunda at the National Archives Museum.