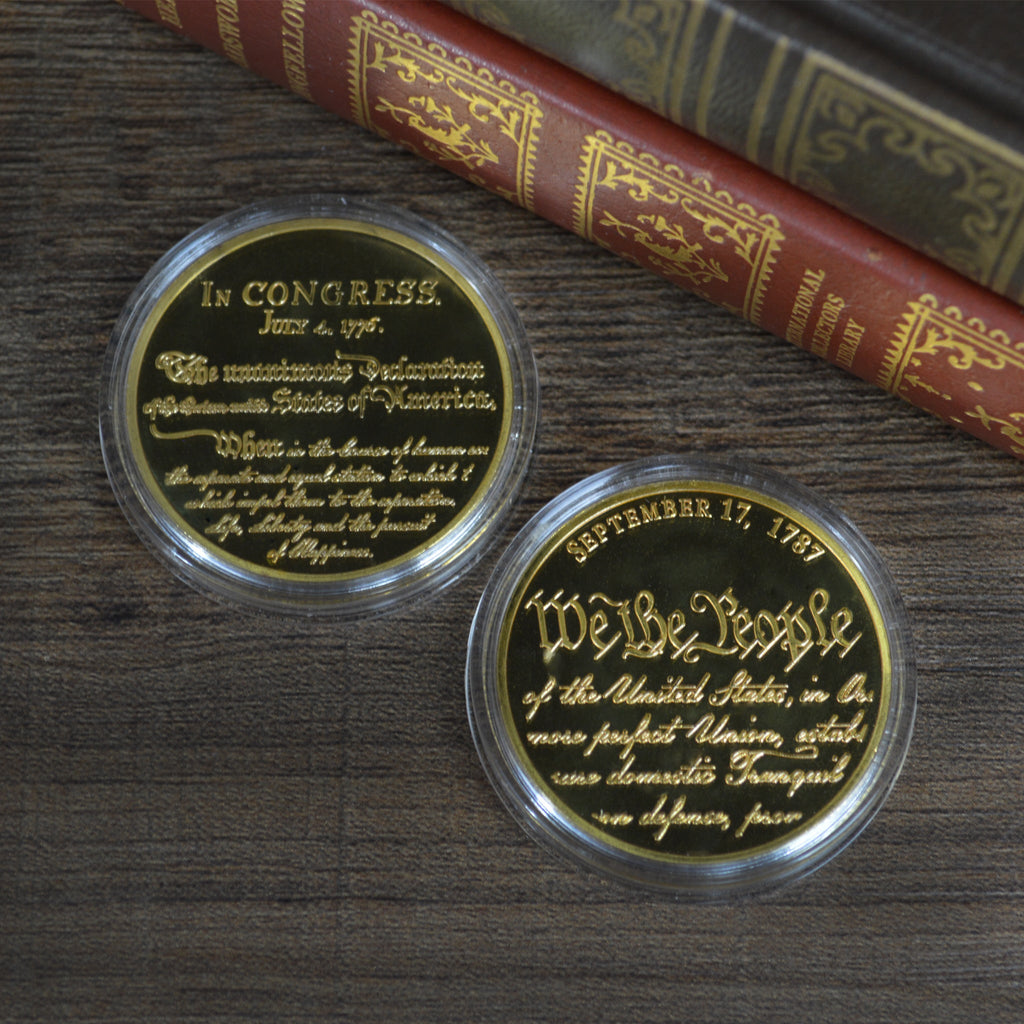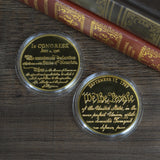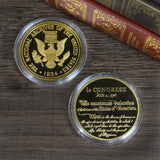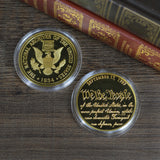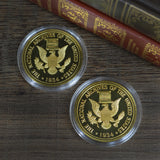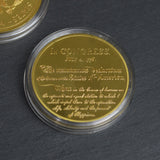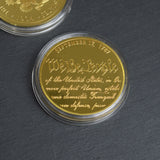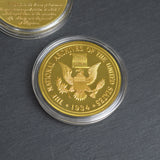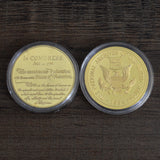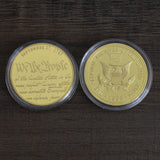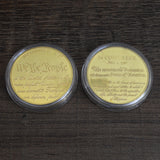 Declaration and Constitution Coin Set
National Archives Store Exclusive
1 1/2 inches diameter
Wonderfully patriotic, these golden coins come as a beautiful set of two, that celebrate our remarkable National Archives. Comprising a Declaration of Independence coin, and a United States Constitution coin, the flip side of each portrays the National Archives seal. This collectible set makes a wonderful gift for history buffs and patriotic citizens alike.

The National Archives is the keeper of the Declaration of Independence, the Constitution, and the Bill of Rights. But we also hold in trust for the public the records of ordinary citizens—for example, military records of the brave men and women who have fought for our country, naturalization records of the immigrants whose dreams have shaped our nation, and even the canceled check from the purchase of Alaska.

In the holdings of the National Archives there are approximately 10 billion pages of textual records; 12 million maps, charts, and architectural and engineering drawings; 25 million still photographs and graphics; 24 million aerial photographs; 300,000 reels of motion picture film; 400,000 video and sound recordings; and 133 terabytes of electronic data. All of these materials are preserved because they are important to the workings of Government, have long-term research worth, or provide information of value to citizens.