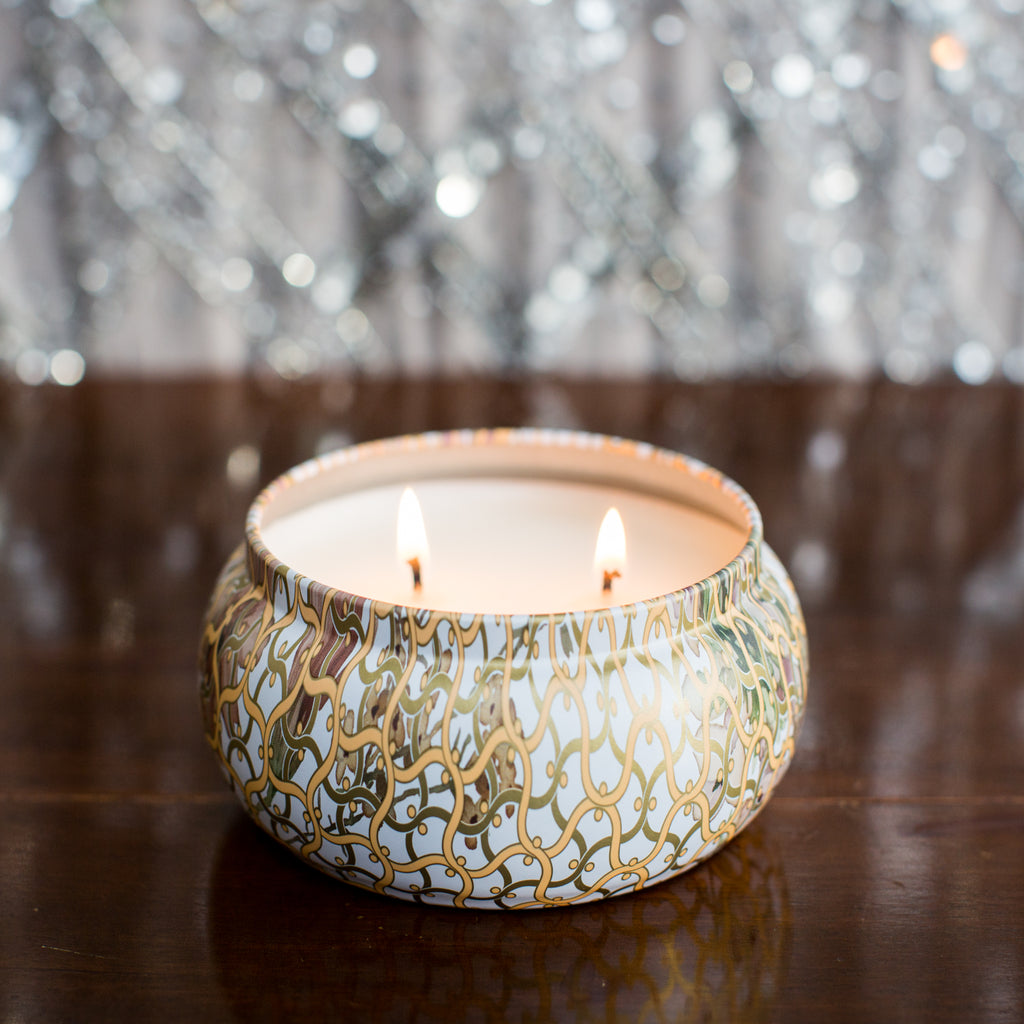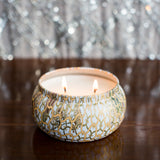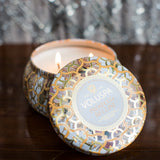 Candle 11 Oz. Double Wick Prosecco Bellini
Made in Irvine, California, U.S.A.
Coconut wax blend
100% cotton wick
50 hour burn time
This beautiful decorated metal tin is filled with lush fragrant wax, designed with a double wick configuration to generate a generous pool of wax when lit. From the citrus and fruity scent family, fragrance notes of quartered ripe peaches and sweet pitted apricots are muddled with superfine sugar and mixed with crisp iced prosecco. Use the tight-fitting lid to extinguish the candle when lit and to keep the candle dust free when not in use. Re-use this elegant container for flowers or trinkets when the candle is gone.

With luxurious packaging and warm, alluring scents, these candles are a superb gift for a dear friend, a refined hostess, or a calming treat for yourself.

Made from clean burning coconut wax, which holds a high volume of perfume and doesn't interfere with the true notes and character of the fragrance.