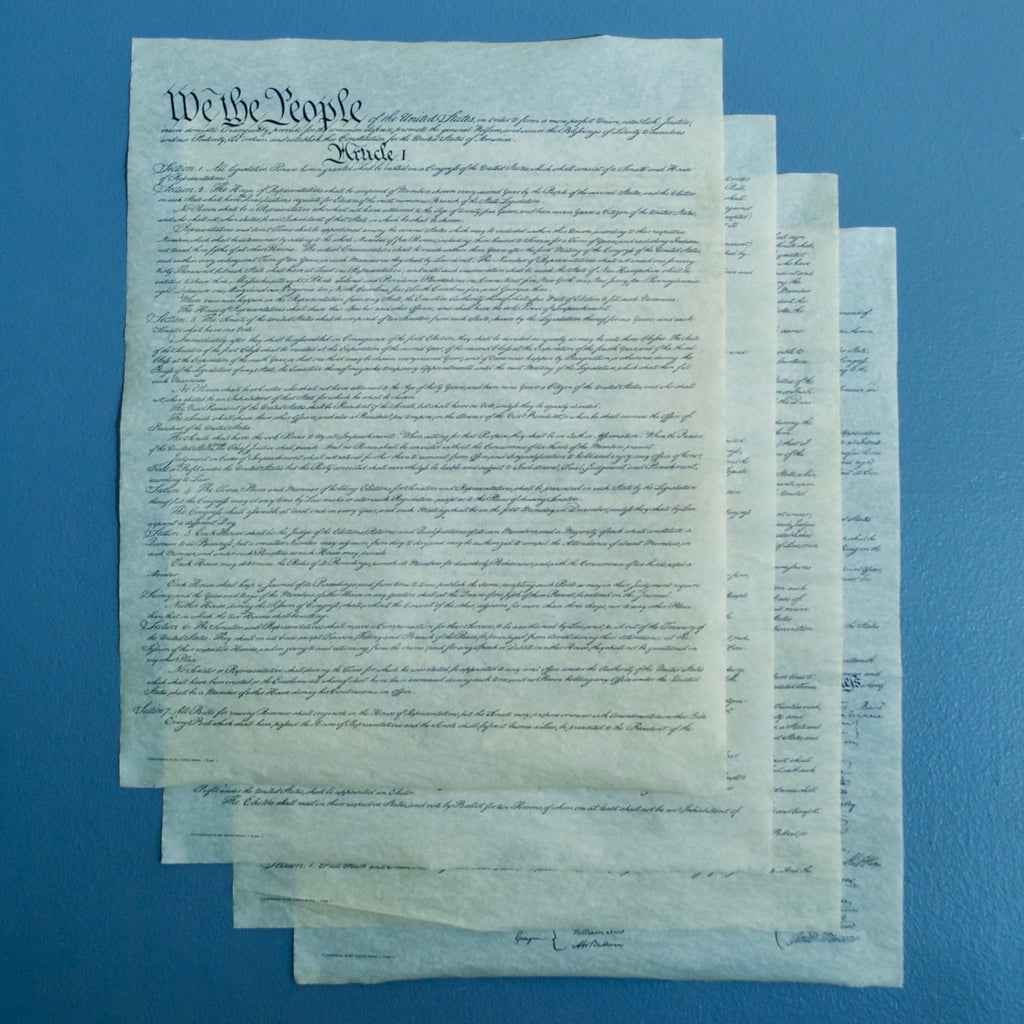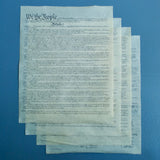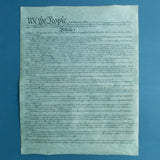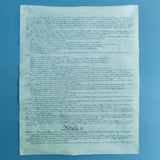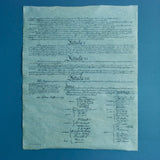 U.S. Constitution Full Size Four Page Replica
Made in the U.S.A.
Poster-size document facsimile
23 X 28 inches
Parchment paper, unique in appearance, with crinkles and aging process characteristics. Please note that the parchment may darken over time. We recommend framing behind UV protective coated glass to avoid this discoloration
This full-size facsimile of the Constitution of the United States has all four separate pages of the original document reproduced on parchment writing paper, which has been through an aging process exclusive to the National Archives, giving every document a unique appearance. It was proudly made in Philadelphia by a family-owned company.

The Constitution of the United States is the supreme law of the United States of America. The Constitution originally consisted of seven Articles. The first three Articles embody the doctrine of the separation of powers, whereby the federal government is divided into three branches: the legislature, consisting of the bicameral Congress; the executive, consisting of the President; and the judiciary, consisting of the Supreme Court and other federal courts.

For price savings, a Charters of Freedom bundle of the Declaration of Independence, four page U.S. Constitution and Bill of Rights is available for purchase.

The Declaration of Independence, single page U.S. Constitution and the Bill of Rights together as a bundle is also available. We also offer the U.S. Constitution as a single page document.

See more from our We The People collection.

The original Constitution of the United States is on permanent exhibit in the Rotunda at the National Archives Museum.