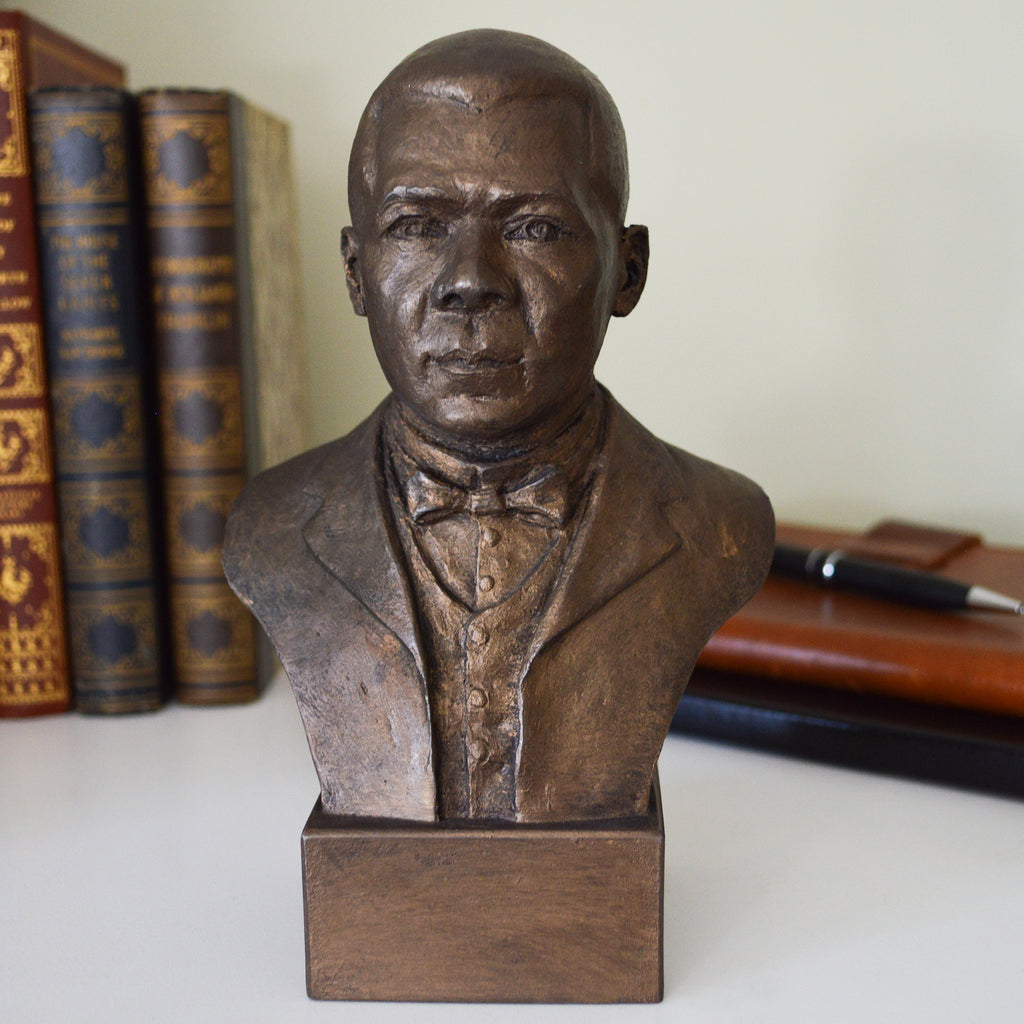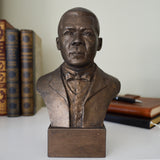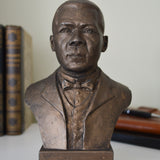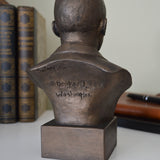 Booker T. Washington 7-inch Bust
National Archives Store Exclusive
Made in the U.S.A.
7 inches
Bronze finished polystone
Booker Washington an African American educator, author, orator, was also an advisor to presidents of the United States. This likeness of him in bronze, is a powerful reminder of our nation's history. It makes an inspirational gift, and a thoughtful addition to desk, office, or bookshelf decor.

Booker Taliaferro Washington (1856 –1915) became the leading voice of the formerly enslaved who were newly oppressed by the discriminatory laws enacted in the post reconstruction Southern states in the late 19th and early 20th centuries. Between 1890 and 1915 Washington was the dominant leader in the US African-American community.

In 1895 his Atlanta Compromise called for avoiding confrontation over segregation and instead putting more reliance on long-term educational and economic advancement in the black community, with a goal of building the community's economic strength and pride by a focus on self-help and schooling.