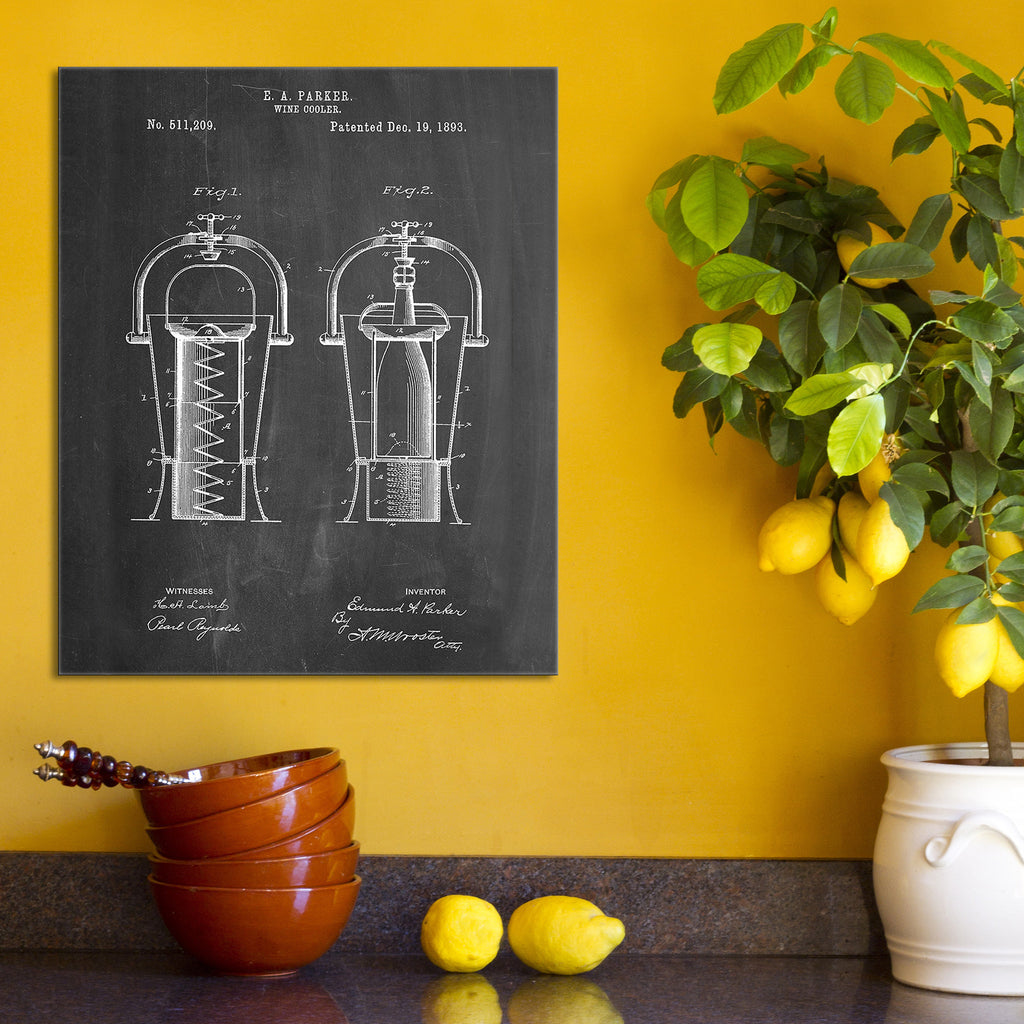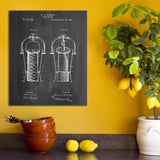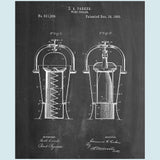 Wine Cooler Canvas Patent Print
Printed in the U.S.A. on canvas with archival ink
16 X 20 inch patent print
Restored and digitally enhanced while maintaining the integrity of the original document
Antiqued blackboard finish
Clearance item, not returnable
No matter whether you prefer red or white, this wine cooler patent from 1893, stylishly printed on canvas with archival ink, is a tasteful addition to your office, bar, kitchen, and home. It is finished with a distressed vintage effect bringing character and atmosphere.

"Be it known that I, Edmund A. Parker, a citizen of the United States, residing at Meriden, in the county of New Haven and State of Connecticut, have invented certain new and useful Improvements in Wine-Coolers; and I do hereby declare the following to be a full, clear, and exact description of the invention. . . . My invention has for its object to provide a device tor cooling wine and other beverages in bottles which will permit the bottle to be removed from the cooler and replaced as many times as required without danger of the ice falling in at the center and interfering with the replacing of the bottle. . . . "--Edmund A. Parker. Filed with the United States Patent and Trademark Office December 19, 1893 (?).

The patent act of 1790 established the rules for submitting a patent application. Each application had to be submitted with specifications, a patent drawing, and if possible a model of the invention. Eventually, models were no longer required.

The National Archives holds nearly three million patent case files from 1836-1956.