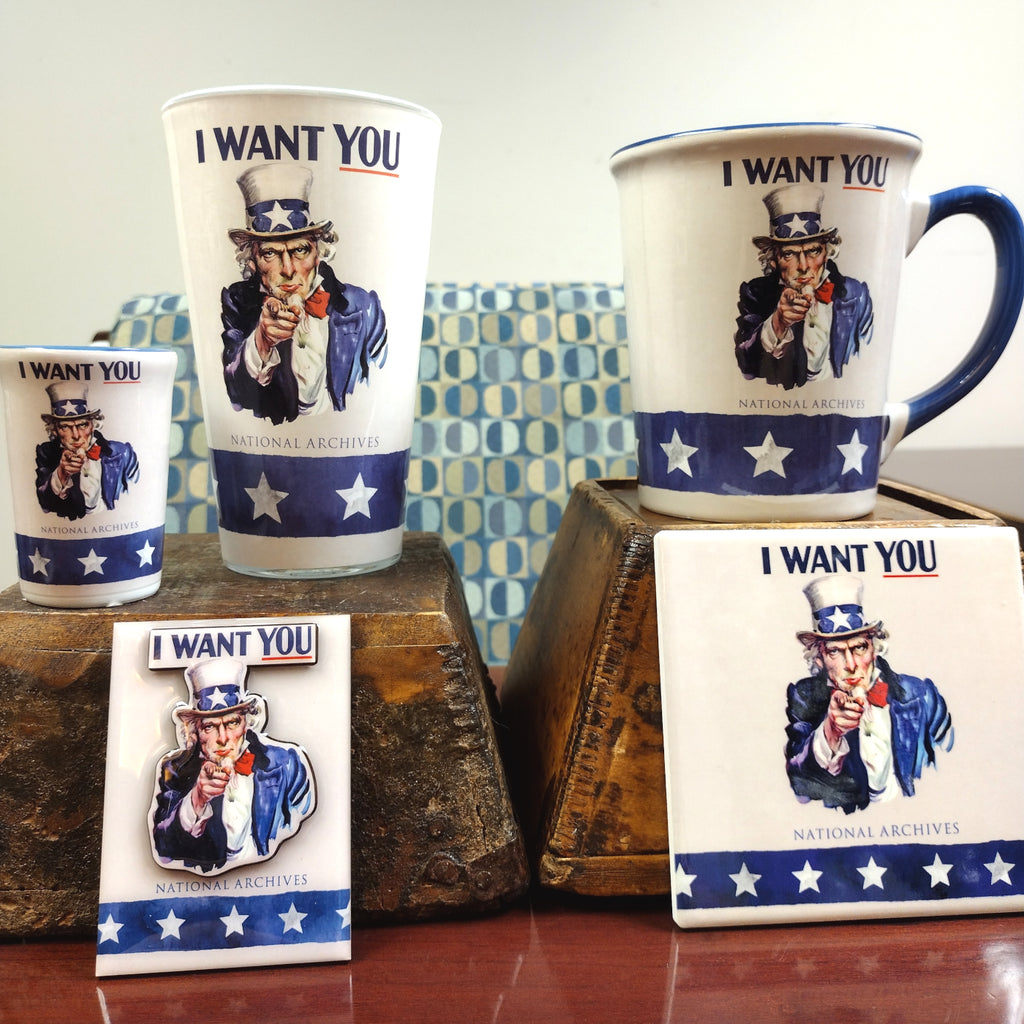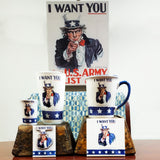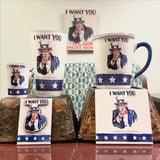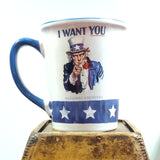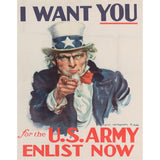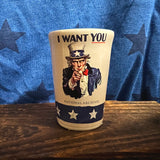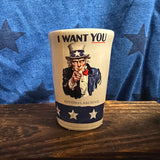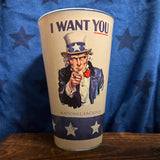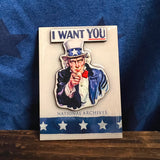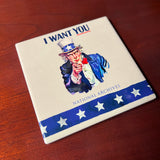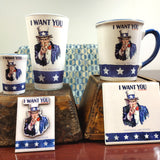 Uncle Sam Gift Bundle
National Archives Store Exclusive
Available as gift sets, or individual pieces
Products available: coffee mug; 16 oz pint glass; shot glass; ceramic coaster; dimensional refrigerator magnet
All tableware is microwave-safe, and hand wash is recommended
We think our Uncle Sam gift bundle makes a terrific gift! From our exclusive product line in celebration of gifts, and Uncle Sam, choose from three bundled offerings, or as individual pieces:

Set 1 contains one of each coffee mug, pint glass, coaster, shot glass, and a fridge magnet.

Double up with Set 2 and receive two of each item from Set 1.

Set 3 comes with everything from Set 1, plus our Uncle Sam poster reproduction on canvas.

They make great conversation starters and items to share. 

 


The Uncle Sam World War I poster was created in 1917 shortly after the United States entered the war. Before he created this poster, artist James Montgomery Flagg was responsible for reinterpreting the image of Uncle Sam, who previously had been portrayed as a sedentary old man. Flagg reimagined Uncle Sam as active and authoritative. Intended to encourage young men to enlist in the Army, the poster is the best known of some 46 works that Flagg created to support the war effort. Flagg called this image "the most famous poster in the world."