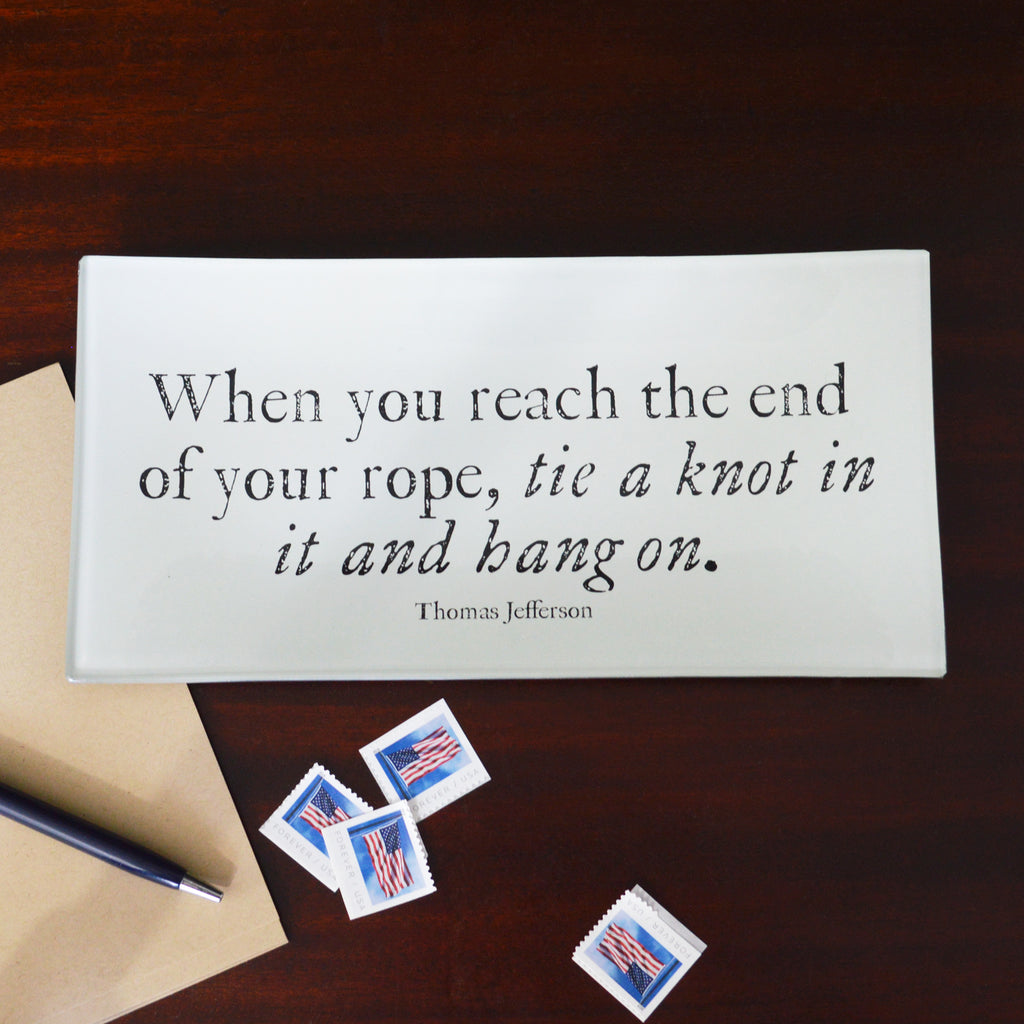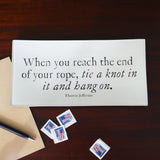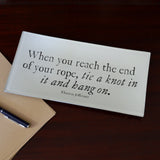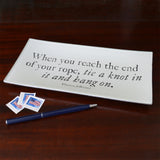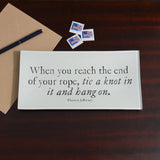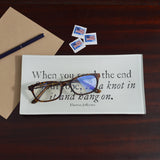 When You Reach the End of Your Rope Glass Decoupage Tray: 4 X 9 inches
Made in New York, U.S.A.
4 X 9 inches
Découpage
Felt padded on reverse
Food safe
Wipe clean
Featuring a quote attributed to statesman, diplomat, lawyer, architect, philosopher, Founding Father and third president Thomas Jefferson, this decoupage glass tray makes a nice gift with an inspiring message. Handcrafted in New York, it is the perfect size for holding keys, jewelry, glasses, and other items. The tray is also well suited for displaying on a plate hanger or a gallery easel.

The word "decoupage" comes from the French and means "cut out" or "cut from something." Decoupage is the art of decorating an object by gluing colored paper cut-outs onto it. Each layer is sealed with varnish until the cut-outs no longer look stuck on, and the result is the appearance of a painting or inlay work instead.

The origin of decoupage is thought to be East Siberian tomb art. Nomadic tribes used cut-out felts to decorate the tombs of their deceased. From Siberia, the practice made its way to China, and by the 12th century, cut-out paper was being used to decorate lanterns, windows, boxes and other objects. Italy—especially Venice—was at the forefront of trade with the Far East in the 17th century, and it is generally thought that it is through these trade links that the cut-out paper decorations made their way to Europe.