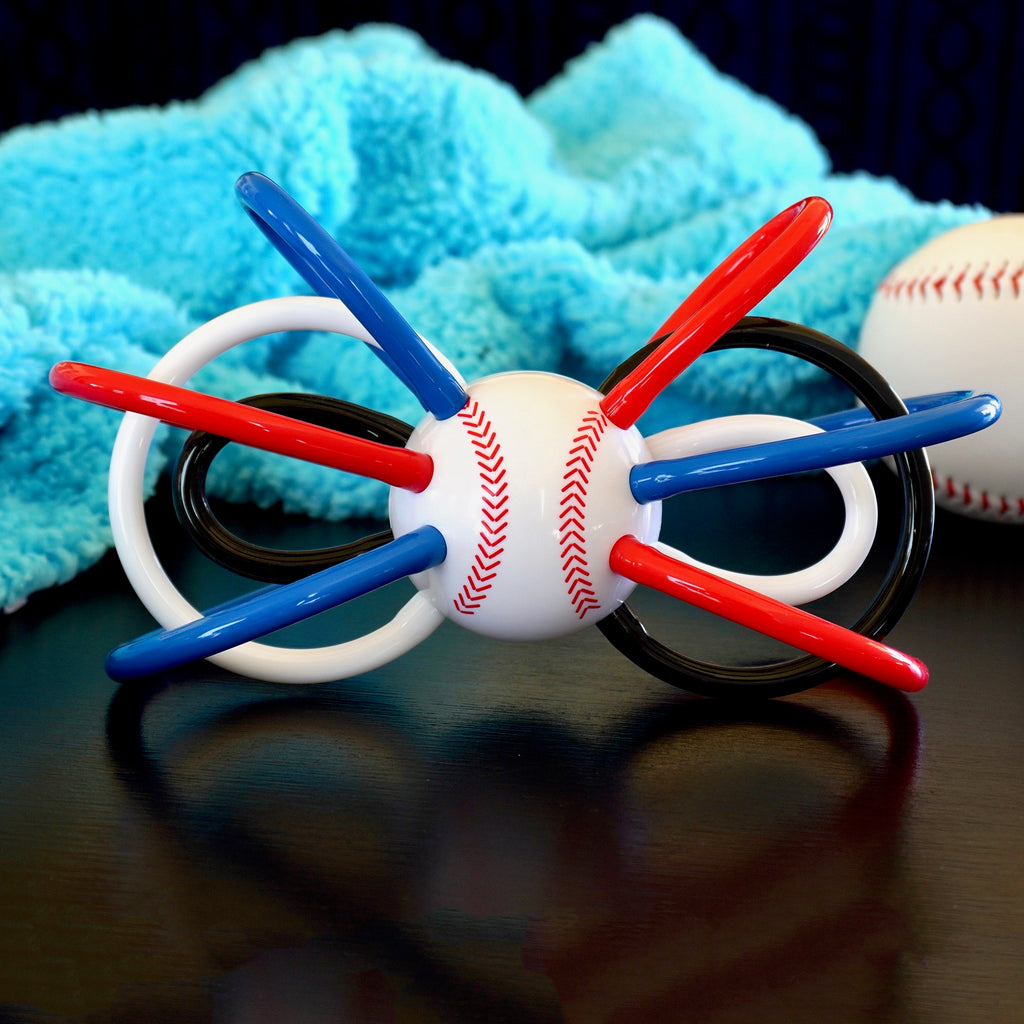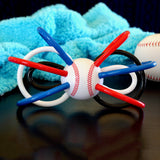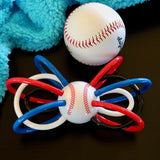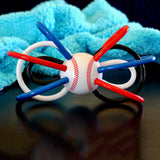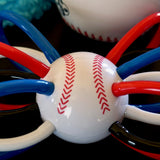 Baseball Winkel Teether
6 X 2 1/2 X 4 1/2 inches
Ages: 0+
Polyurethane
Surface wash only: do not submerge in water, boil, or steam clean
With a baseball in its center, this teether and rattle is perfect for newborns and teething babies. The polyurethane tubes are easy for little hands to grip and the toy can be safely refrigerated to provide relief for sore gums. Suitable for ages up to two years old, this toy is destined for the major leagues.

In the National Archives, you can discover all sorts of baseball-related records, from player-related civil suits pursued in federal courts; military service recreational activities; a surveyor's sketch and notes for a proposed new stadium in Washington, D.C.; equipment patent drawings; a restraint-of-trade action filed by one bubble gum company against another over issuance of player cards; and a World War I vintage picture of female ushers at a ball game.

There's also an equally charming and seldom-glimpsed image of Ty Cobb, Babe Ruth, and Tris Speaker, three one-time luminaries of the game in their baseball dotage, posing together in 1941 in connection with war bond and Army-Navy relief fund efforts, as well as numerous photographs of amateur and professional players taken for foreign propaganda and cultural purposes.