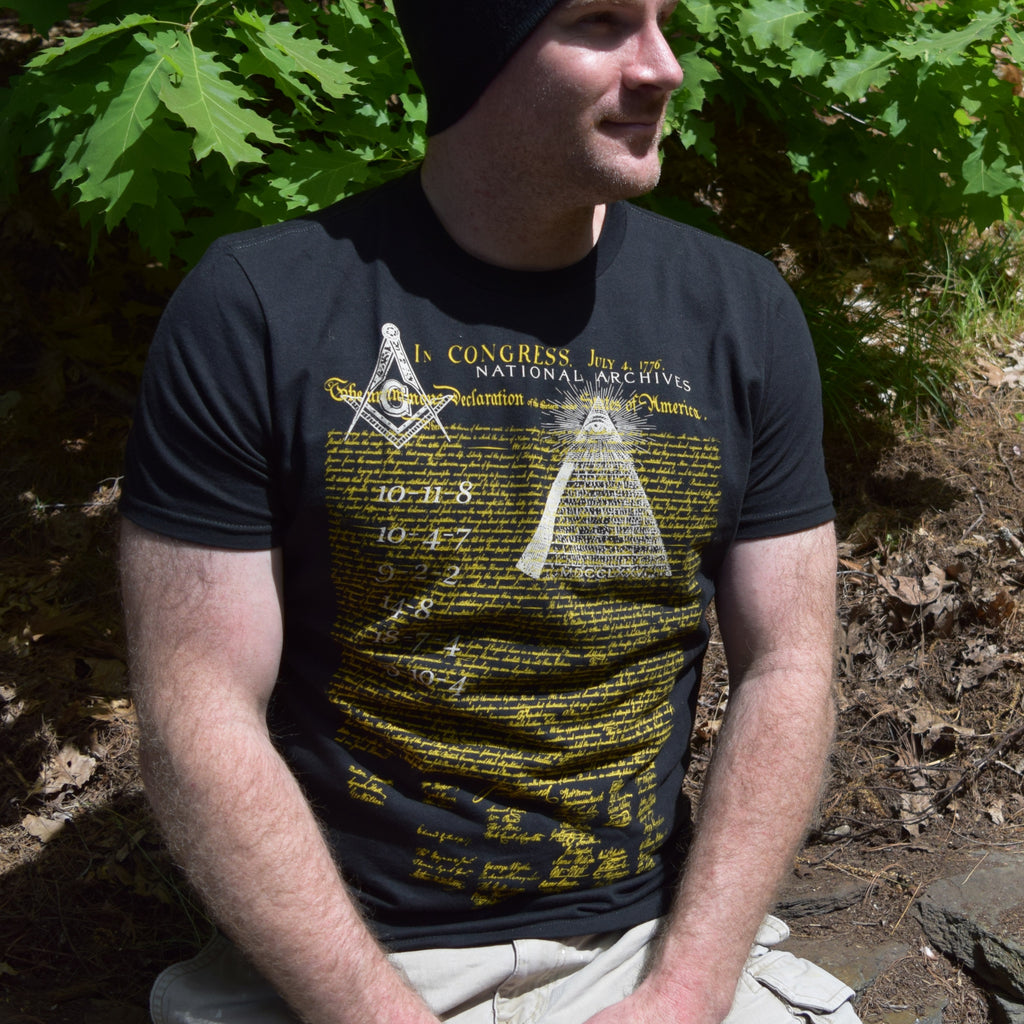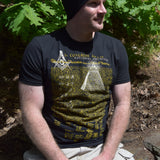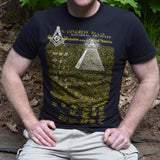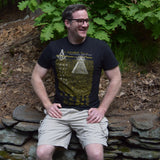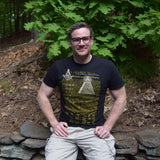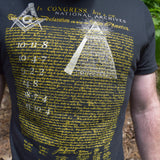 Declaration Secret Code Reveal T-Shirt or Hoodie
National Archives Store Exclusive
Designed and printed in the U.S.A.
Hoodie: 60% cotton, 40% polyester fleece
Machine wash warm with like colors
Tumble dry low
Drawstring hood with metal grommets
Kangaroo pocket
The National Archives records have been the basis of endless documentaries and have served as source material for feature film writers for decades. Filmmakers breathe life and visual drama into our history.

The movie National Treasure is one which has long captivated movie lovers' imaginations. Rumored to be required watching to be eligible to work at the National Archives Foundation, we can't get enough of Benjamin Franklin Gates and are very excited to bring you this fun reveal code T-Shirt.

Established in 1934 by President Franklin Roosevelt, the National Archives major holdings date back to 1775. They capture the sweep of the past: slave ship manifests and the Emancipation Proclamation; captured German records and the Japanese surrender documents from World War II; journals of polar expeditions and photographs of Dust Bowl farmers; Indian treaties making transitory promises; and a richly bound document bearing the bold signature "Bonaparte"—the Louisiana Purchase Treaty that doubled the territory of the young republic.

The National Archives keeps only those Federal records that are judged to have continuing value—about 2 to 5 percent of those generated in any given year. By now, they add up to a formidable number, diverse in form as well as in content. There are approximately 10 billion pages of textual records; 12 million maps, charts, and architectural and engineering drawings; 25 million still photographs and graphics; 24 million aerial photographs; 300,000 reels of motion picture film; 400,000 video and sound recordings; and 133 terabytes of electronic data. All these materials are preserved because they are important to the workings of government, have long-term research worth, or provide information of value to citizens.