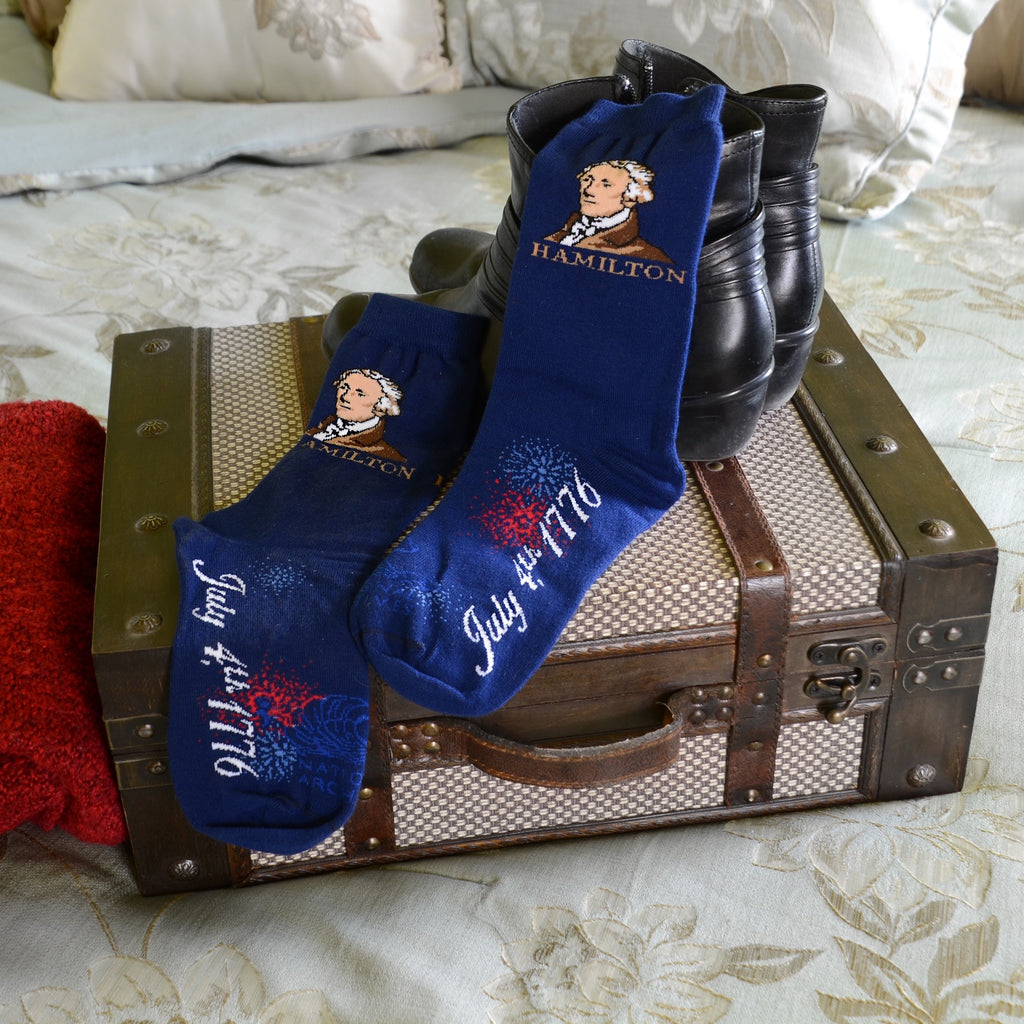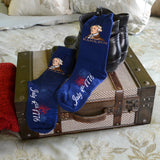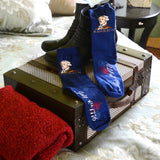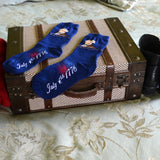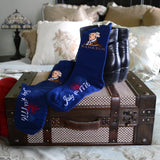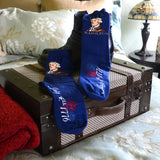 Hamilton 1776 Royal Blue Socks
National Archives Store Exclusive
Made in the U.S.A.
Toe seam
Sock size 9-11 fits a women's shoe size 6-11.
Sock size 11 and larger fits a men's shoe size 10-13.
76% acrylic, 21% nylon, 2% spandex, 1% rubber
No need to tell Alexander Hamilton to "Pull your socks up!" Considered by some to be the most brilliant, charismatic, and dangerous Founding Father of them all, Hamilton overcame enormous adversity at a young age. His lifetime of extraordinary accomplishments continue to inspire us. Show your admiration for this great patriot with these fun socks featuring an image of Hamilton on the leg and the words, "July 4th 1776" on the foot, together with the National Archives eagle logo.

The National Archives, through its National Historical Publications and Records Commission (NHPRC), has entered into a cooperative agreement with the University of Virginia Press to create the Founders Online site and make freely available online the historical documents of the Founders of the United States of America.

Through the Founders Online website, you will be able to read and search through thousands of records from George Washington, Benjamin Franklin, Alexander Hamilton, John Adams, Thomas Jefferson, and James Madison and see firsthand the growth of democracy and the birth of the Republic.