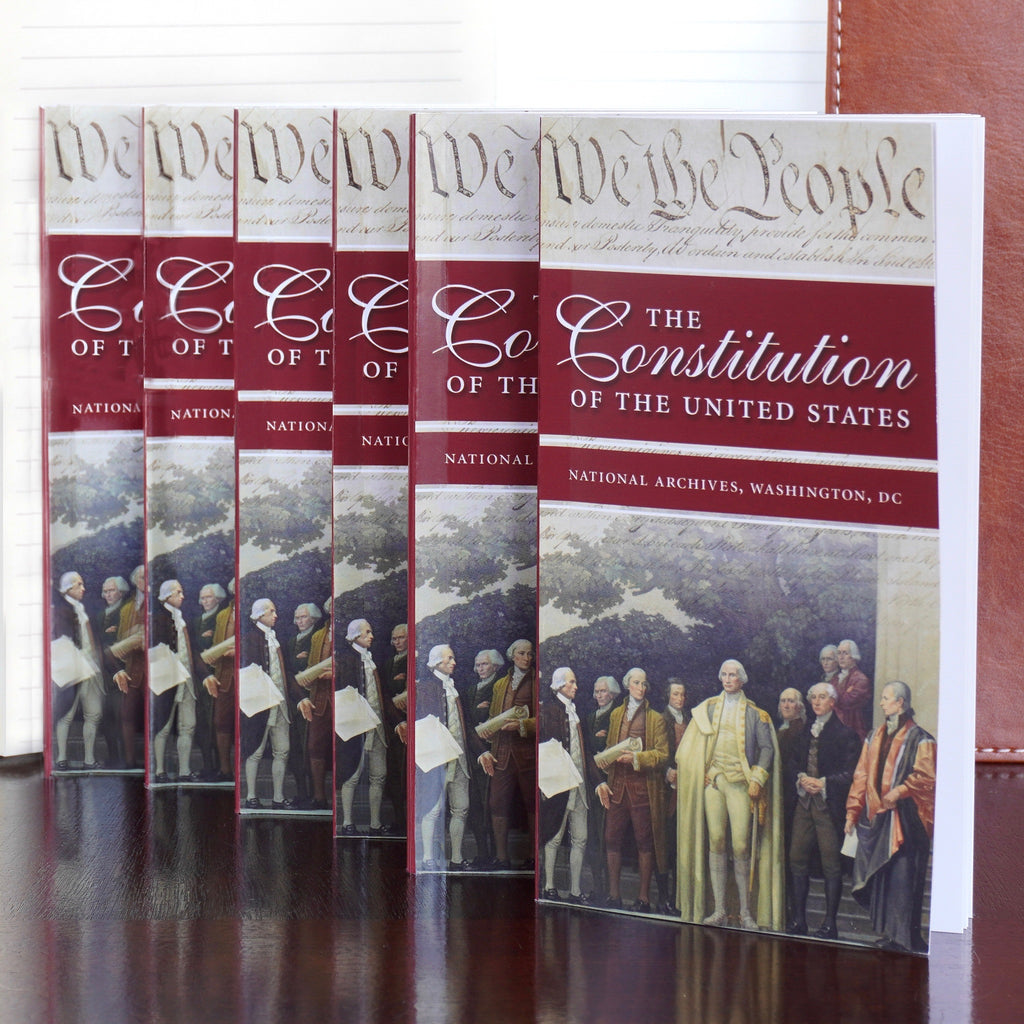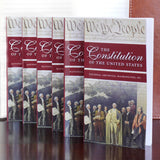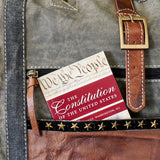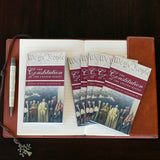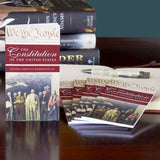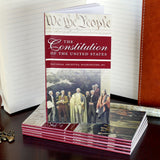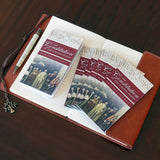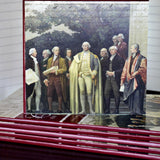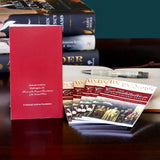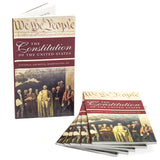 Pocket U.S. Constitution: Set of 6
Published by the National Archives Foundation
Made in the U.S.A.
Paperback: 48 pages
6 X 3 1/4 inches
Our pack of six pocket-sized U.S. Constitutions are great for giveaways. Spelling out the protections to which we are entitled, this handy version also includes the Bill of Rights and subsequent amendments. The cover artwork comes from Barry Faulkner's mural of the signers of the Constitution which is on permanent display in the Rotunda for the Charters of Freedom at the National Archives Building.

Please contact us for wholesale opportunities.

The Constitution of the United States is the supreme law of the United States of America. The Constitution originally consisted of seven Articles. The first three Articles embody the doctrine of the separation of powers, whereby the federal government is divided into three branches: the legislature, consisting of the bicameral Congress; the executive, consisting of the President; and the judiciary, consisting of the Supreme Court and other federal courts.

The original Constitution of the United States is on permanent exhibit in the Rotunda at the National Archives Museum.