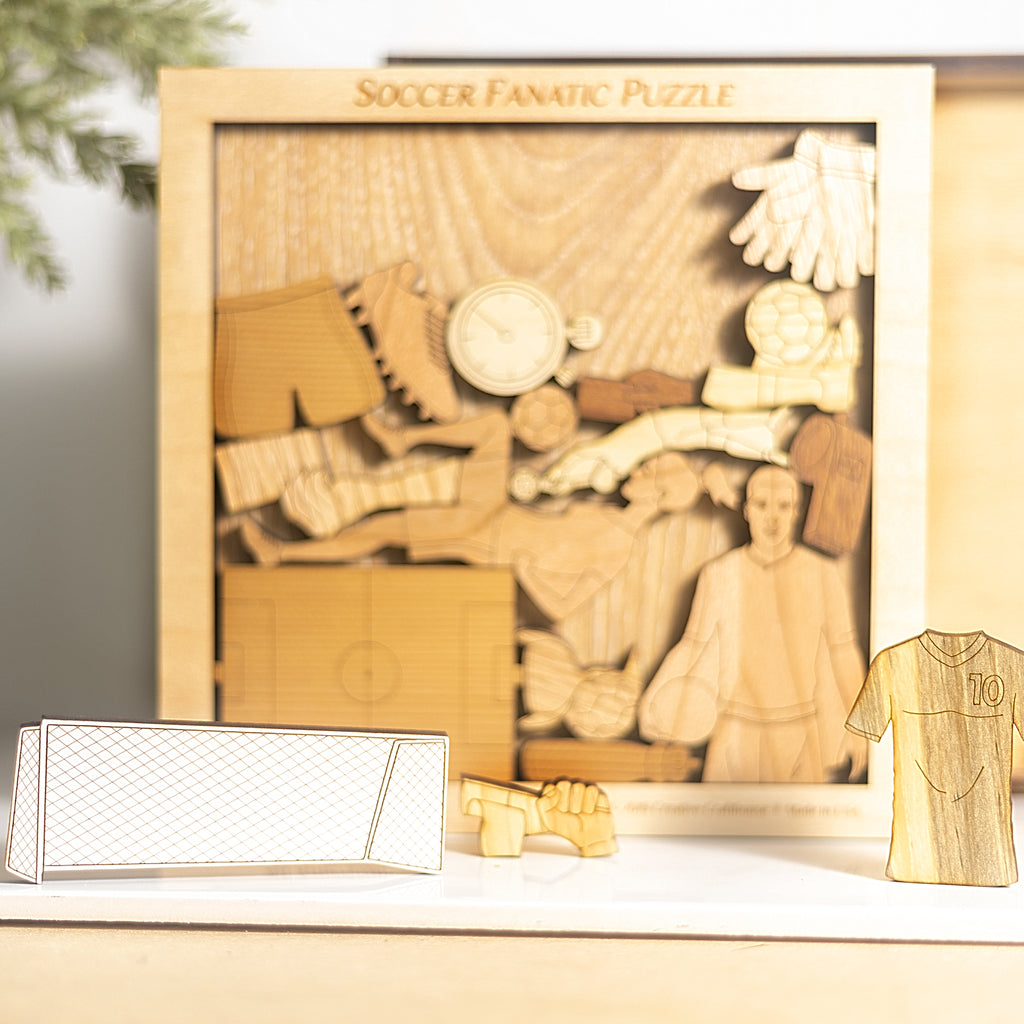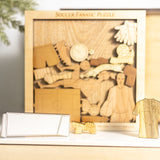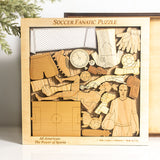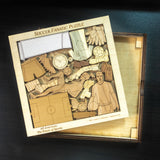 Soccer Fanatic Wooden Puzzle
Made in the U.S.A.
7 X 7 inches, 1/4 inch thick
18 precision laser cut and engraved pieces
Whether you call it footy, fitba, futbol, bong da, soccer, or simply "the beautiful game", solving this high-degree-of-difficulty puzzle might make you feel like just you kicked a goal. A great gift for soccer fans, the puzzle pieces are made from different colored woods, and cut to one quarter inch thickness. With 18 fun soccer related pieces, the challenge is to fit all of them back in the frame!

Traceable history of the soccer shoe dates to the 1800s. Players hammered metal tacks into the soles of steel-toed work boots for traction. Eventually, football laws did away with the boot and replaced it with the slipper-shoe, called "soccus," and for once, players' feet began to look alike. Rounded studs or "cleats" could be inserted into soles for grip. Throughout the decades, improvements to soccer cleats were made and patented.

The patent act of 1790 established the rules for submitting a patent application. Each application had to be submitted with specifications, a patent drawing, and if possible a model of the invention. Eventually, models were no longer required.

The National Archives holds nearly three million patent case files from 1836-1956.