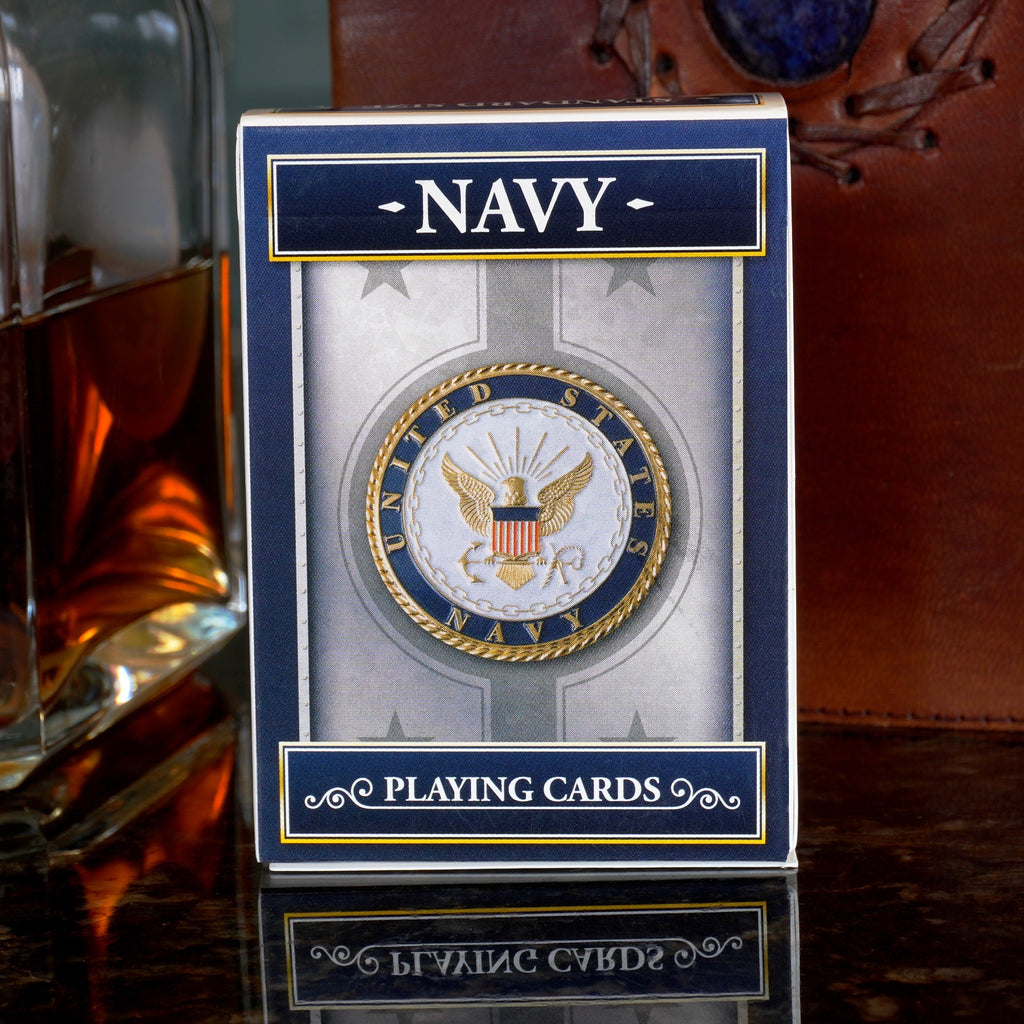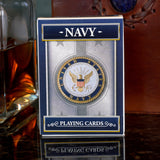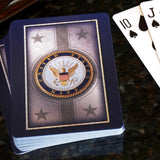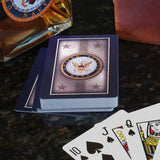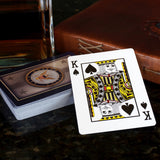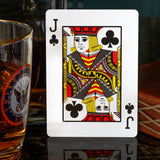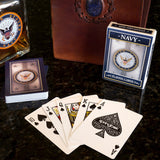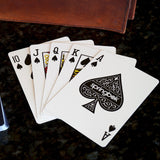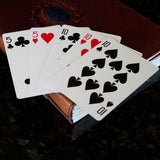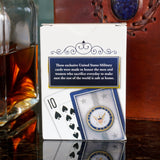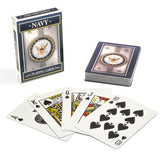 United States Navy Playing Cards
Card dimensions: 2 3/16 X 3 7/16 inches
These playing cards honor the men and women of the U.S. Navy who make sacrifices everyday while making sure that the rest of the world is safe at home. This deck features the United States Navy logo and is a delightful gift to acknowledge someone who is serving, or has served.

The original Continental Navy was established on October 13, 1775. By the end of the Revolutionary War, the Naval fleet had grown to over 50 ships and had established itself as an integral part of American defense. Several naval emblems represented this nautical branch of service until Executive Order 10736 was signed by President Dwight D. Eisenhower on October 23, 1957, designating the single Navy emblem.

Approved insignia designs and seals are held in trust by the National Archives in the Military holdings.