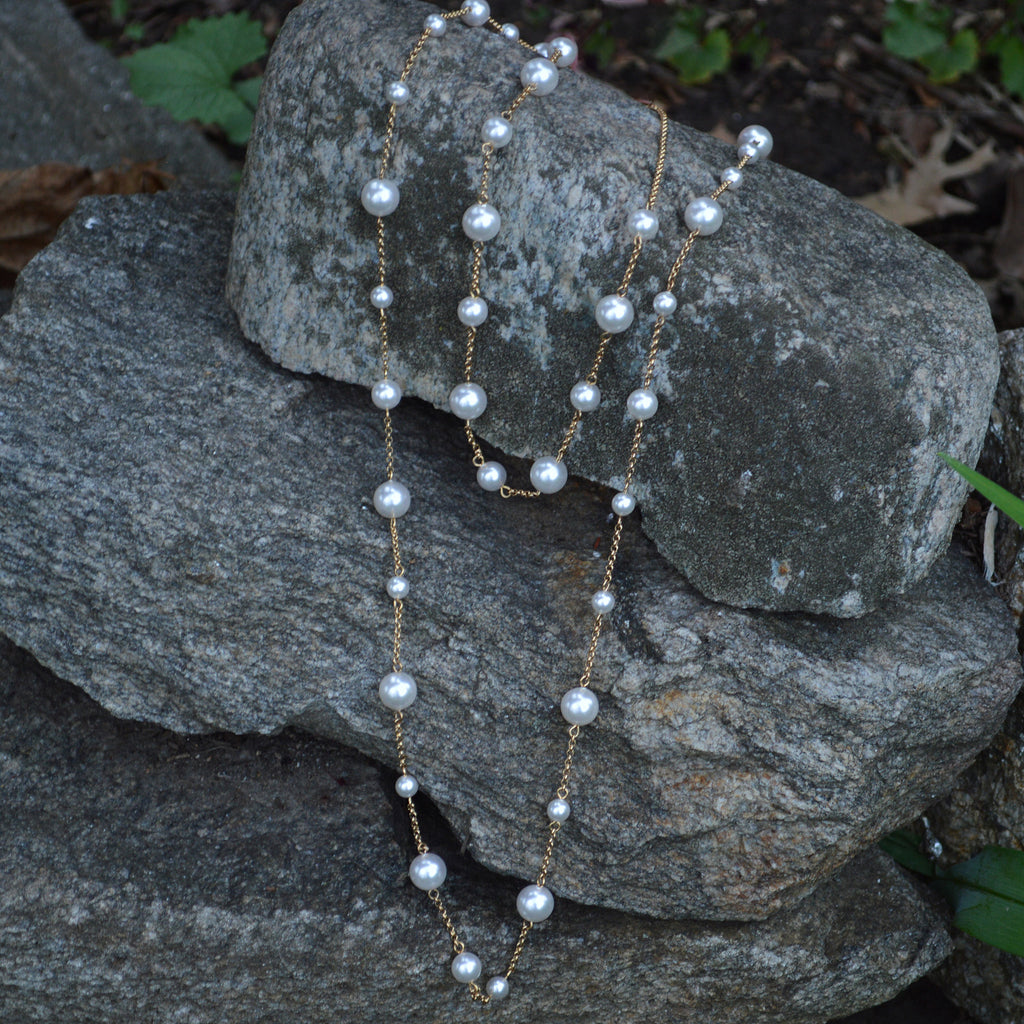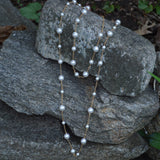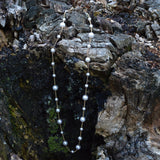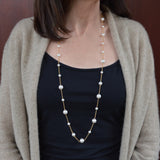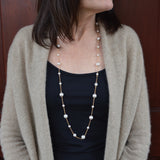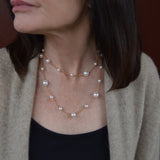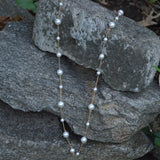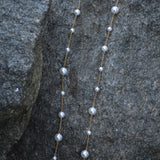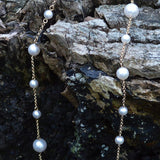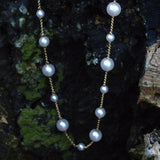 34-inch Swarovski Glass Pearl Necklace
National Archives Store Exclusive
Hypoallergenic solid brass core
Electro-plated nickel-free 
Swimming or bathing while wearing this jewelry is not recommended. Perfumes or lotions may harm the finish.
Use gentle hand soap and warm water to clean. Pat dry with a paper towel. Do not use jewelry cleaners or a jeweler's cloth.
Save $36.00 when you purchase both sizes of our Swarovski Glass Pearl Necklace in one transaction. Discount applies at check out.
In the tradition of the first ladies, the National Archives Store is thrilled to offer our exclusive Swarovski glass pearl necklace. Made from high-quality gold plated solid brass, the pearls have a luminous shimmer like the true jewels of the sea. Long enough to wear as a double strand, or as a single chain, this is a beautiful piece of jewelry and a lovely commemorative item with which to pay tribute to trailblazing women.

We also offer a beautiful 18-inch necklace.

Throughout America's history, the presidents' wives have influenced politics, domestic policy, and diplomacy overseas. Attitudes and expectations of the role of the First Lady of the United States continue to evolve, mirroring the changing status of women in the USA.

In its holdings, the National Archives preserves and protects a vast collection of gifts and jewelry given to Presidents, Vice Presidents, and their wives. The Foreign Gifts and Decorations Act allows the President and Vice President to accept, for our nation, gifts that are given as part of a centuries-old diplomatic tradition by a foreign official to the President on behalf of his or her country. The President or Vice President may only keep a foreign official gift of less than the minimal value of $350. Most Presidential foreign official gifts go to the administration's Presidential library, overseen by the National Archives.