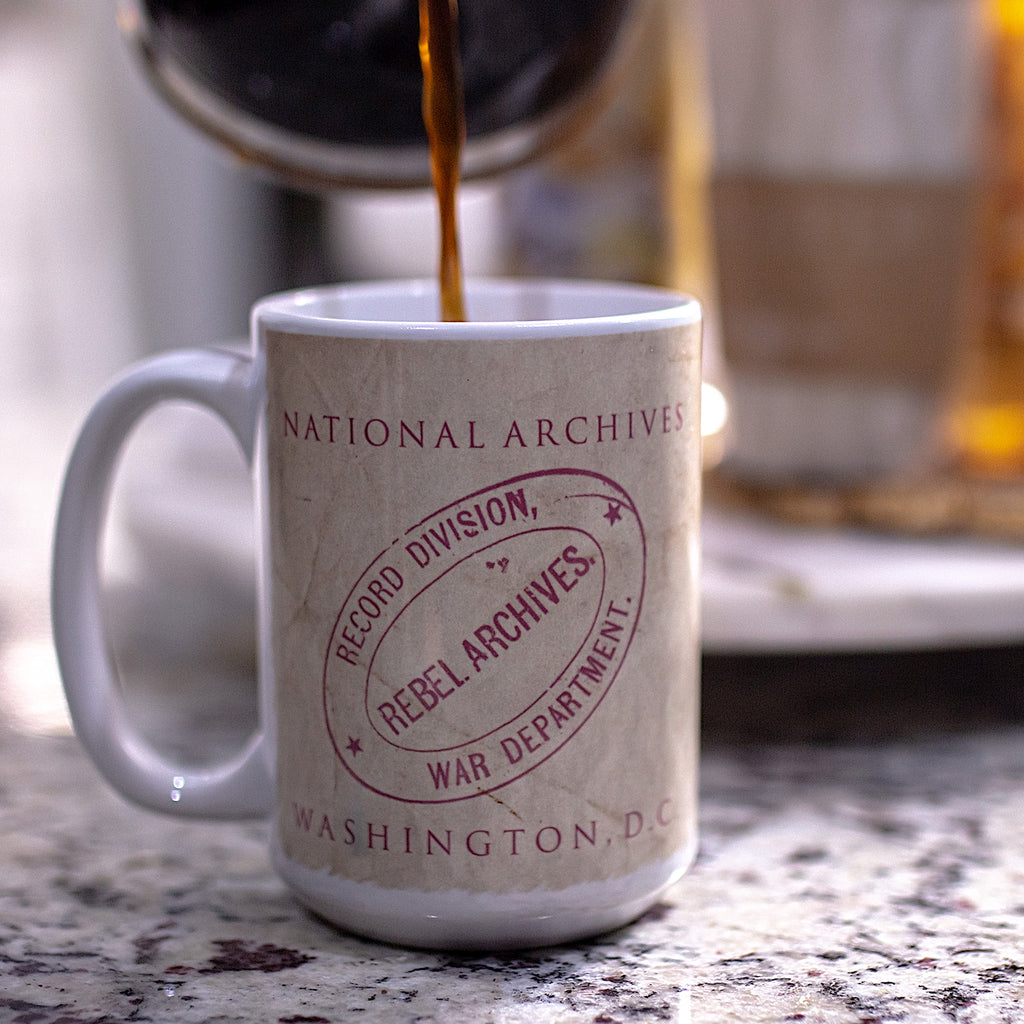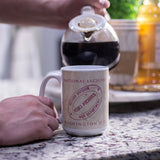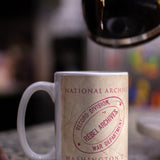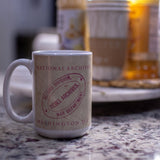 Rebel Archives Mug
National Archives Store Exclusive
Made in the U.S.A.
11 oz enamel camp style mug - please note that the mug photographed is different to the mug that is available. 
This stamp marked the Confederate records that were received and preserved by the War Department at the end of the civil war. In 1938 they were transferred to the National Archives and became the War Department Collection of Confederate Records - the Archives' largest group of Confederate records. Enjoy your cup of joe with this interesting snippet of history, knowing that our nation's important documents are held safe and sound.

More information about the Rebel Archives stamp and the Civil War can be found in Discovering the Civil War in hardcover or paperback.

The Rebel Archives Stamp is a unique feature of many Confederate records held by the National Archives. This oval stamp marks them as "Rebel Archives." Shortly after the fall of Richmond in April 1865, the U.S. military issued orders to capture as many Confederate documents as possible, because they were quickly being destroyed. These "Rebel Archives" served as evidence in any trials of Confederate leaders.